4x4s and SUVs are rising in popularity, and for good reason. They're the ideal car for growing families and outdoorsy pioneers, plus modern models are zippier and more urban-friendly than ever.
As demand grows, so does the second-hand market. There are now numerous used models for sale, so it can be difficult to find out the best used small SUV for your money.
With a high seating position, modern look and spacious boots, they're built for everything from the school run to weekend trips to the mountains – you just need to find the right one for you.
We've combined our dealer's expertise and our experience in the motor industry to list what we think is the five best used 4x4 and SUV models in the UK right now.
The UK's best Used 4x4 and SUVs
Volvo XC40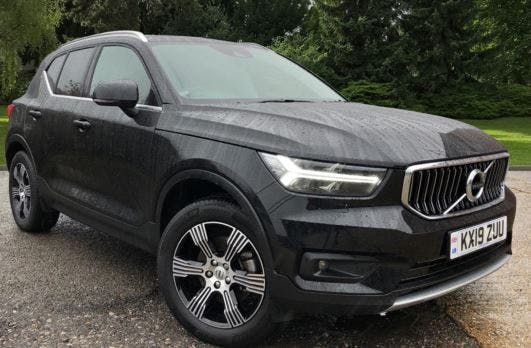 What do people typically look for in an SUV or 4x4? Usually, it's a combination of space, a powerful engine, comfort and safety.
Buyers are willing to compromise on one or two of these, however. Opting for a spacious model at the expense of engine power is common, for example.
With the XC40, there is no compromise. It has more than enough space to suit small families and their needs, as well as an economical-but-powerful engine.
It boasts significantly better comfort than its competitors while still being safe to drive. Whether you're an ardent outdoorsman or are simply looking for a reliable model that can do everything, then this is the option built for you.
Older models, thanks to their more economical entry point, are amongst the best used SUVs under £20,000 in the UK. Discover why with our Volvo XC40 dealer listings.
Skoda Karoq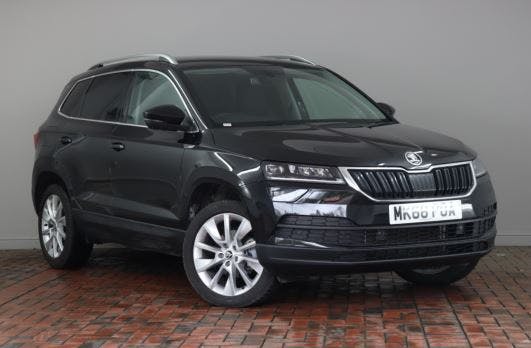 The Skoda Karoq is defined by its comfort, pragmatism and no-nonsense design. For a smaller SUV, it is surprisingly roomy with a high-seating position.
Comfort aside, it's a decidedly modern car with a load of extra features that make driving it an ease. The shape not only looks high-end and minimalistic, but it gets rid of blind spots, making it extra safe to drive.
It's designed to resist high mileage, making it the UK's best used SUV under £15,000. Find out why for yourself in our Skoda Karoq listings.
Dacia Duster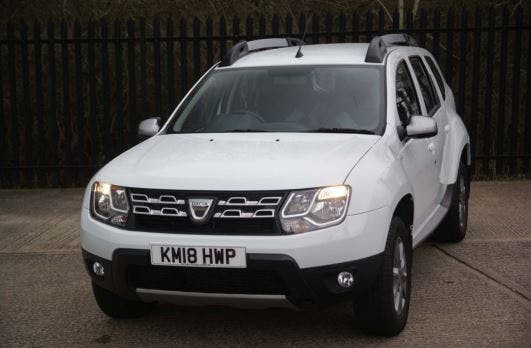 The Dacia Duster is simply the best used SUV under £10,000. It not only has a neat, tidy aesthetic, but it has enough space to accommodate kids, dogs, weekend shopping trips or whatever equipment you need for your weekend hobbies.
The seats are snug, and if you opt for the diesel engine, then you'll be seeing some very economical returns on fuel. It's surprisingly quick and agile, too, making it feel at home in narrow city streets and rural expanses.
Drive away with a Dacia Duster from one of our trusted dealers.
Mitsubishi Outlander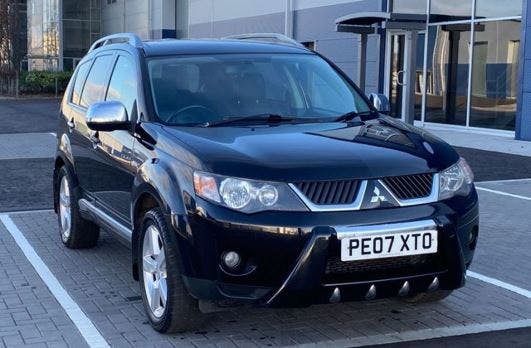 Dependable, well-made and reliable – the Mitsubishi Outlander is one of the best used 4x4 under £5,000 as it's just so reliable.
With plenty of space and an economical engine, it has kept its reputation intact for years simply because it doesn't let its drivers down.
There is a PHEV option available if you're looking for a hybrid version, but the diesel model is just as good if you prefer that.
Find Mitsubishi Outlander listings from our dealers today.
Jeep Cherokee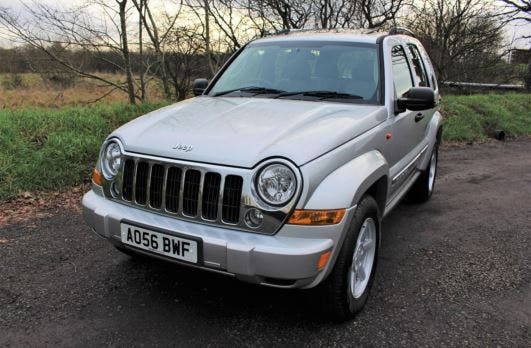 The Jeep Cherokee may lack in performance compared to others in this list, but it's that doesn't stop it from being one of the best second-hand 4x4s under £3,000.
It's a model that prioritises comfort and performance. It doesn't have any fancy bells and whistles, which is why it's perfect for those who want a no-nonsense small SUV.
With an unassuming, utilitarian shape but buckets of space, it's a dependable choice if you're looking for a weekend runner or a second car.
Contact our dealers to get a deal on a used Jeep Cherokee.
Drive away with a second-hand 4x4 today
findandfundmycar only list dealers we trust. Whether you need the UK's best used small SUVs or an economical, second-hand runner, we have you covered.
Our dealers are here to answer any questions or concerns you may have. However, if you're still unsure of what make, model or type of 4x4 you want is, then read our extensive SUV car style guide beforehand.
Discover our catalogue of the UK's best used 4x4s and SUVs today.