Thanks to the evolution of car design, manufacturers are finding it easier to accommodate families large and small in their cars, in total comfort and safety. For that reason, it can be difficult to find the right model for you, as there are so many good options out there. If you're wondering what we think, here's our list of 7 of the best family cars. Take a look below.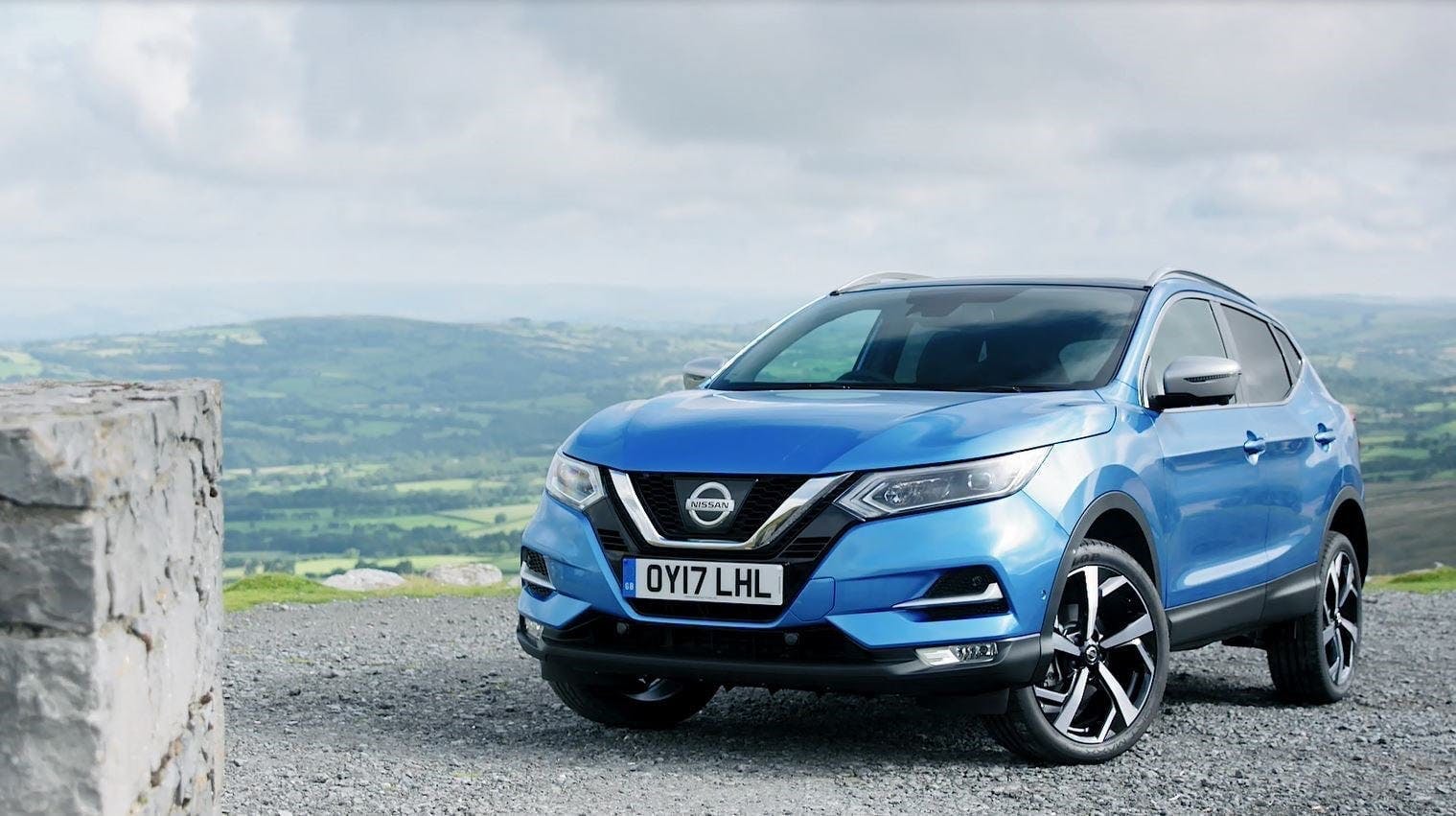 1. Nissan Qashqai
The Nissan Qashqai is one of the automotive success stories of the 21st century. Both the first- and second-generation models can easily accommodate a family of four (although three in the back isn't out of the question – even on long journeys).
One of the best aspects of the Nissan Qashqai is its ability to perform in urban or rural settings. So, if you are on an inner-city school run, or you're taking a family trip in the sticks, the car will perform well.
With a spacious boot, better than average fuel economy and the fact that it holds its value better than most other crossovers, it gets an emphatic thumbs up from us.
There is very little to dislike with the Nissan Qashqai, making it one of the best family cars for sale. Discover our Nissan Qashqai listings from trusted, reliable dealers.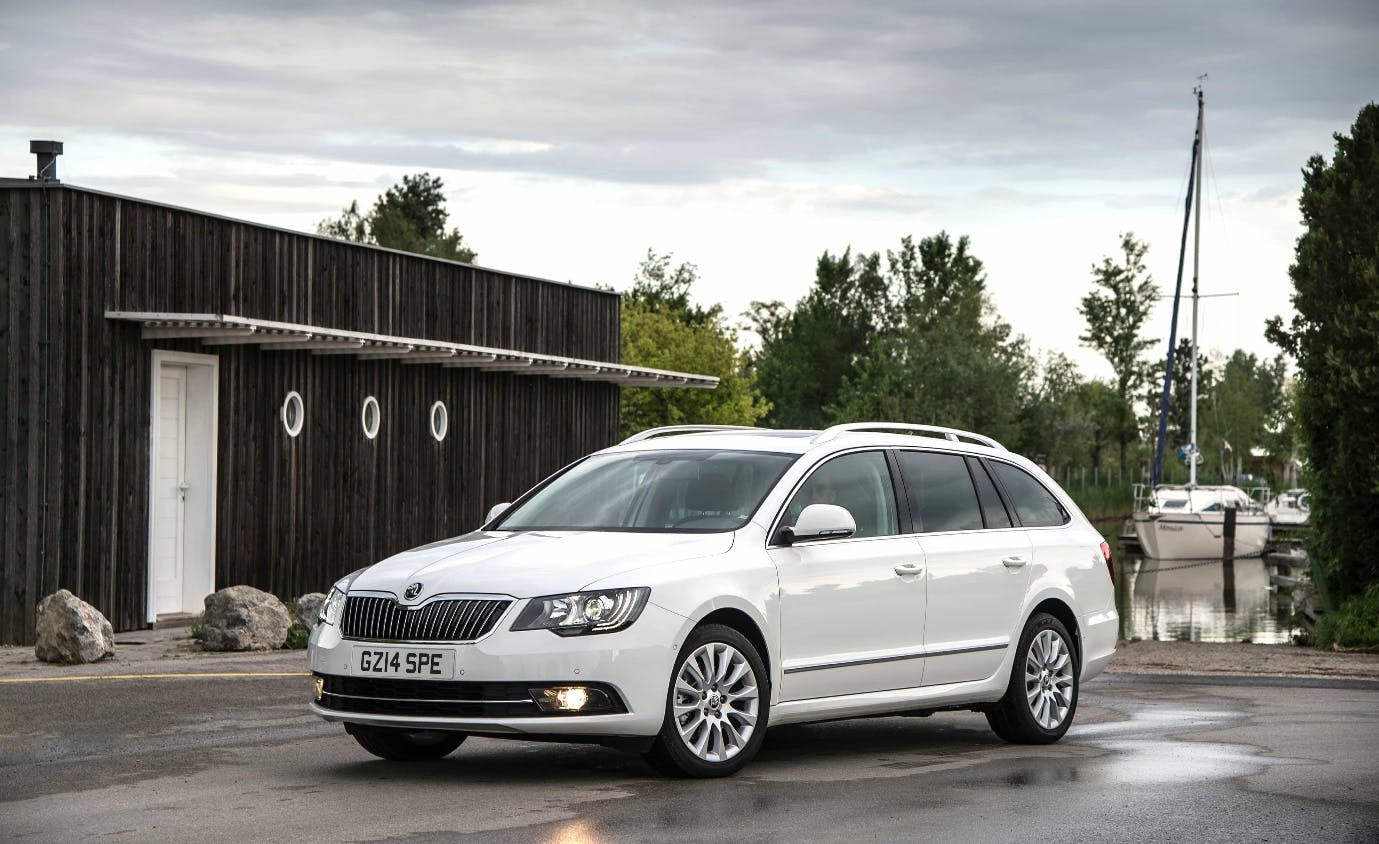 2. Skoda Superb Estate
Once the butt of many jokes in days gone by, Skoda has now become one of the most respected brands following its takeover by Volkswagen at the turn of the century.
The Superb Estate lives up to its name, both in terms of space and driveability. Perfect for a long weekend break with the kids, the boot is vast and legroom in the back is equally roomy – ideal for when the little ones start their growth spurt!
In fact, the Superb Estate is a popular company car as it's just so reliable. So, if you're looking for one of the best used family cars in terms of dependability, this is the model for you.
For a sleek, reliable family car, consider one of our Skoda Superb Estate listings.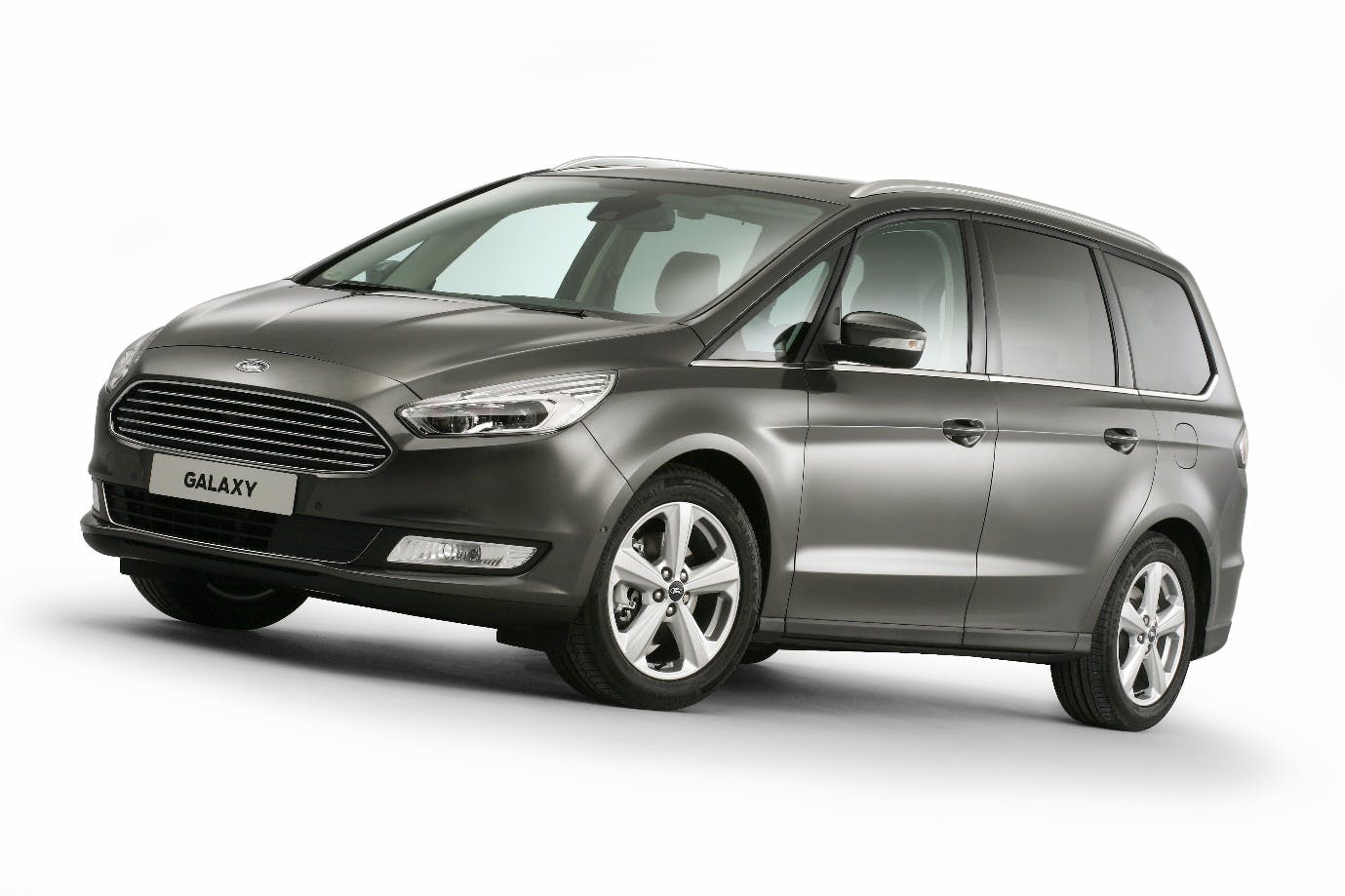 3. Ford Galaxy
Just like a favourite grandad, the reliable Galaxy is now into its third generation having first burst onto the market back in 1995. Ford's motto for this much-loved MPV may very well be 'if it ain't broke…' as its unvaried style has come to be a favourite with owners over the years.
It has everything the modern family needs: low running costs, flexible seats, plenty of leg room and oceans of passenger space. It operates well in all sorts of weather too, making it one of the best family SUVs and 7-seater family cars in the UK.
What it lacks in excitement, it makes up for in relentless practicality and comfort. Most people tend to stick with Ford for long periods and the spacious Galaxy is a great family choice.
Discover our listings of Ford Galaxy cars from our trusted dealers.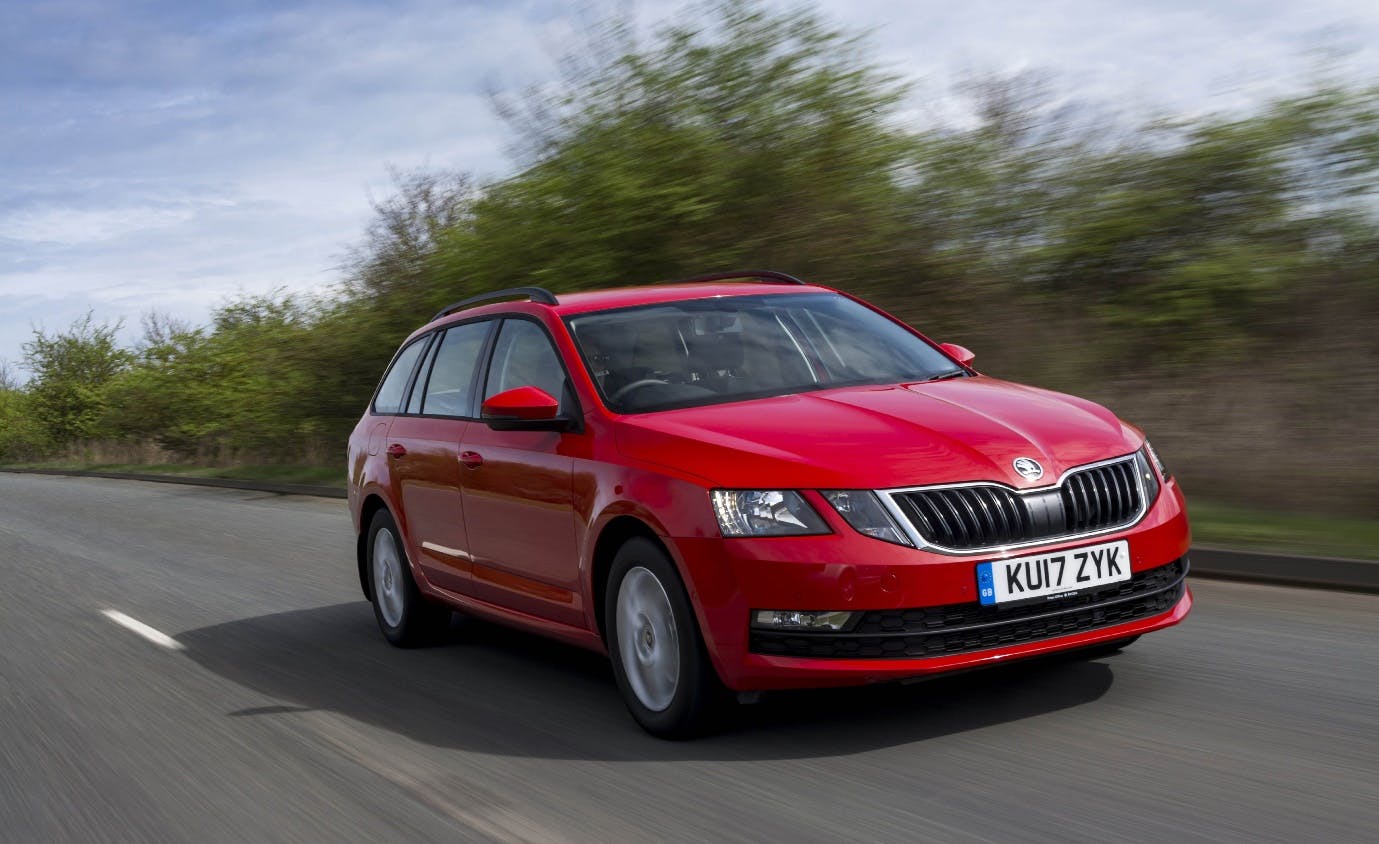 4. Skoda Octavia
Large and cheap may not be the first words that will tempt you to buy a new or used family car, but compared to its rivals, the Octavia is just that. Throw reliability into the mix and you'd be hard pressed to find a more rewarding purchase.
Not only does it have a spacious boot – perfect for short breaks or longer holidays – the back seats give the kids plenty of space to put whatever they need to keep them occupied on longer journeys.
The best things about the Skoda Octavia, though, is that it doesn't look like a traditional family SUV, but it has all the benefits of one. So, if you want the boot space, ease of driving, resilience and practicalities of the best large family cars in a smaller package, this is the car for you.
Check out our Skoda Octavia listings today.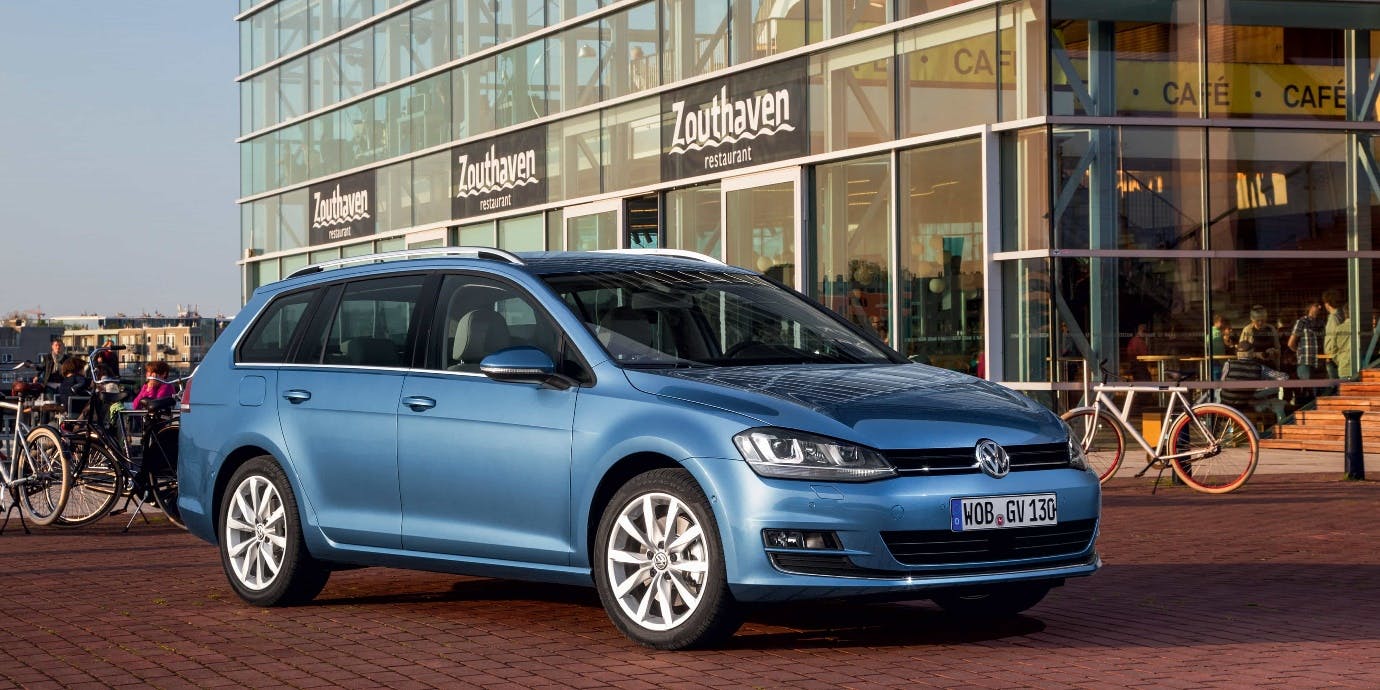 5. Volkswagen Golf
The VW Golf is a car that you may not imagine being suitable for a family but since its introduction in 1974, a number of different body styles have come onto the market. The 5-door hatchback, wagon and MPV are all great in terms of space and comfort, plus they have the added advantage of looking great and being a pleasure to drive.
Space in the smaller 3-door hatch is pretty enviable too – ideal for one child or single parent families. What's more, Volkswagen used cars are among the most sought after on the market due to their long-term reliability for when you — and your family — need it most.
It's a model that normally isn't associated with family cars, but that's what truly makes the Volkswagen Golf shine. The fact that it can balance all the style and panache it is known for, with all the practicalities of traditional SUVs, makes it one of the best used family cars available.
Discover our Volkswagen Golf listings today.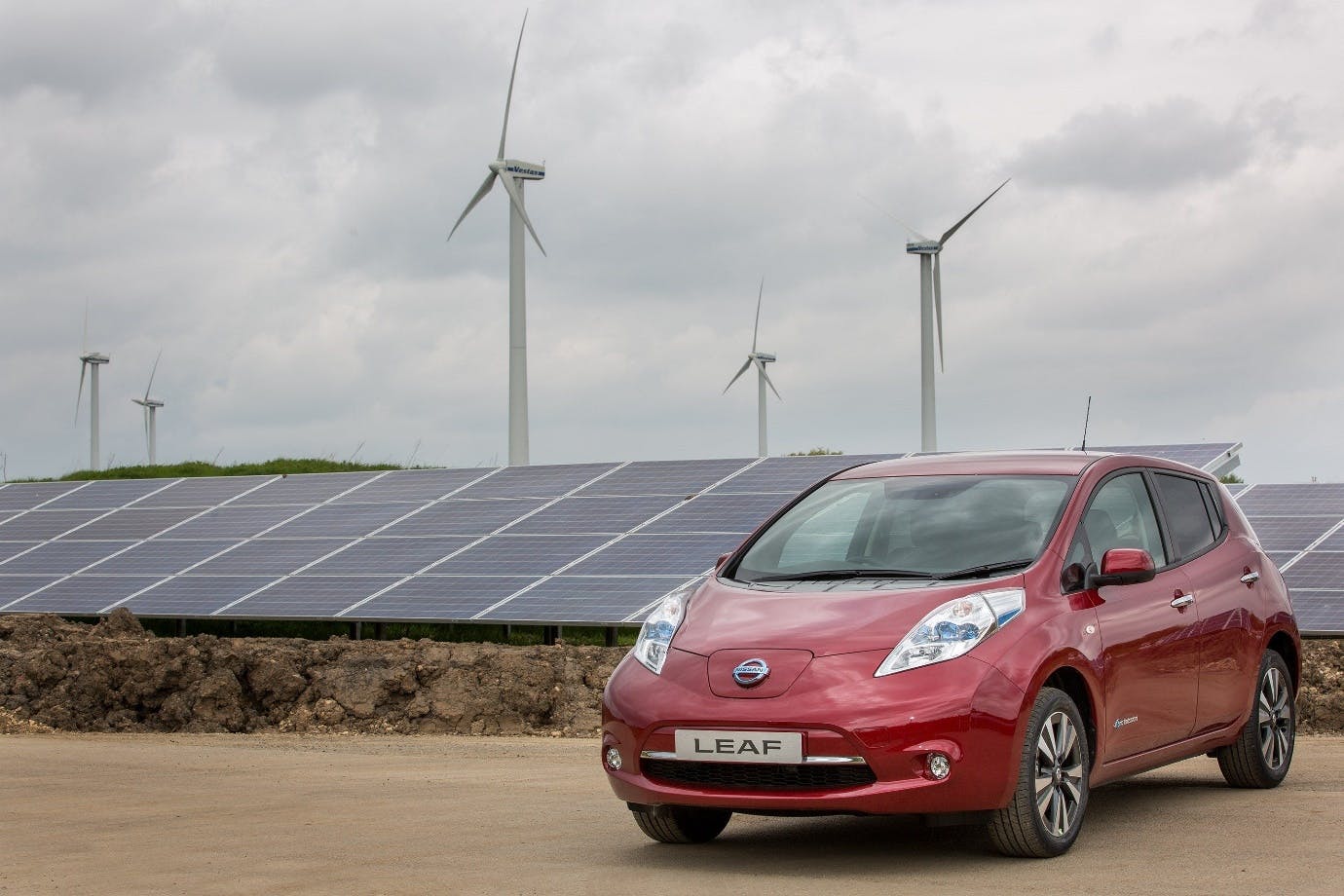 6. Nissan Leaf
Even if you can't keep the kids quiet in the back, it's offset by the fact that the electric Nissan Leaf is one of the quietest cars on the market. We all know how expensive the little ones can be too, so the Leaf's amazing efficiency is a fantastic addition. With a great driving range, it's perfect for fun weekend breaks with the family.
It's quiet, unassuming efficiency isn't its only benefit, however. Modern versions can last for a significant amount of time on a charge, with instant acceleration and handling. It's an electric car that bundles in environmental benefits and efficiency with the leg room, boot and space your family deserves.
However, a Nissan Leaf is small compared to other family cars, so they're only suitable for small families only.
Drive away with a Nissan Leaf today.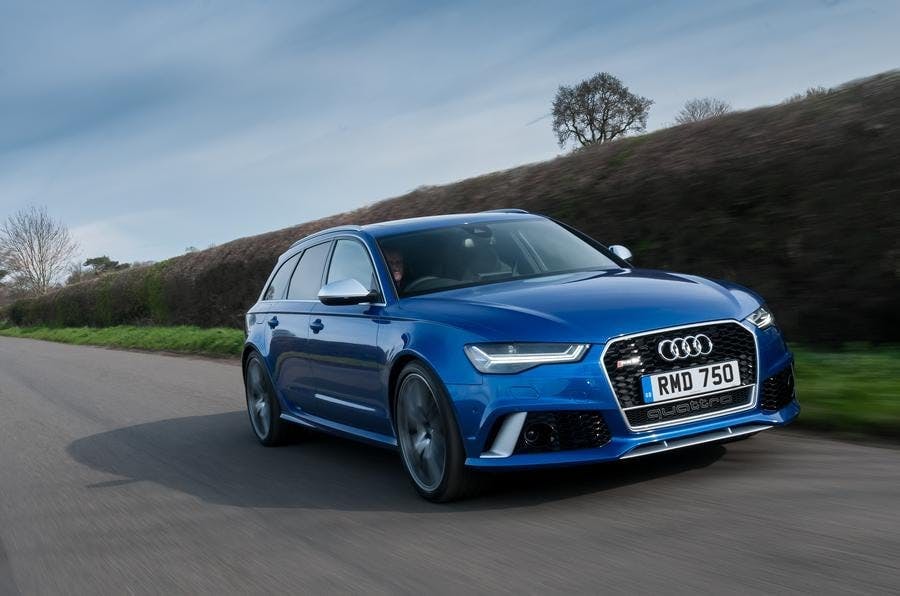 7. Audi RS6
The RS6 is an amazing car for petrol heads:  it mixes speed (0-60mph in under 4 seconds) with comfortable, family-friendly convenience. There is plenty of space for car seats and the boot is big enough for prams, pets, bikes and scooters.
The RS6 is proof that you can have one of the best family cars without sacrificing speed, power and on-road bravado. It's a model that focuses heavily on performance, all while having lots of leg room, efficient handling and four-wheel drive. 
While pricier than most of its competitors, there's always a chance you'll be able to pick one up for a steal on the second-hand market, so keep your eyes peeled and discover our Audi RS6 listings.
Discover the UK's Best Family Cars and SUVs Today
Still not sure what family car to opt for? No worries – simply read our people carrier and MPV guide to get all the details you need.
If you've made your mind up or simply want to browse, then use our Intelligent Search to find family cars for sale.