There are many options when it comes to funding your next car, van or bike and we want to make sure you can choose one with confidence.  If you're looking to spread the cost of your payments over a number of years, finance could be a good option for you.
Car finance is readily available, but not everyone understands it. Finance varies, but the principles are roughly the same across providers. Of course, some offer better deals than others.
Finance is a legitimate alternative to car loans, and for many drivers, it's an essential source of money to get them on the road.
To get the best deal, you should start by learning the types of car finance, the checks lenders perform and the UK's car finance requirements. Thankfully, we're here to answer just that.
Below, we explain the types of car finance available, the ins and outs of car finance checks and answer how difficult it is to get accepted.
From PCP to HP: Car Finance, Explained
There are many options when it comes to funding your next vehicle, and we want to make sure you can choose one with confidence.  If you're looking to spread the cost of your payments over a number of years, finance could be a good option for you.
Our trusted dealers are on hand to guide you through the finance options available and help you find the best one for you. You can choose from several competitive finance options, each one comprising its own advantages for different situations.
However, before you chat to our dealers, it's important to know the most popular types of finance.
Types of Car Finance
Personal contract purchase (PCP)
PCP secures a loan against the vehicle. This gives you the option to buy, replace or return the vehicle at the end of the agreement.
You will need to pay a final lump sum known as a 'balloon payment' at the end of the agreement if you wish to keep the vehicle; this is calculated based on the vehicle's worth.
We recommend this finance option if you're thinking of changing cars in the near future.
You can find out more in our video summary:
0% finance
0% finance typically has a bigger deposit option, with monthly payments afterwards. While the monthly bills and upfront costs are higher, there is less interest, as long as you stick to the agreement.
Due to its high costs, this finance is typically not an option for most people. Therefore, it may be best suited to buyers with readily available cash.
leasing
Car leasing is like car finance without the benefits of ownership. Simply put, you "rent" a vehicle and pay monthly for it.
Charges rely on factors such as the length of the lease, the value of the car and your driving record. This finance option comes with many disadvantages, as you never own the vehicle yet are still responsible for damages.
Want to know more about car leasing? Read our blog: Car Leasing Explained: 10 Reasons To Not Lease A Car
However, leasing might be a good option if you'd like to drive a specific car for a limited time.
personal loan
When buying a car, a personal loan works much like other types of loans. You borrow money at a fixed interest rate over a set period.
Most car loans are unsecured, meaning you don't have to use your car as security. Not needing security is a decent advantage, but car loans come with disadvantages too.
Hire Purchase (HP)
HP secures your finance agreement against the vehicle. The first step is paying a deposit for the car, which you can then drive away. Afterwards, you'll make monthly payments.
Your monthly payments include the cost of the vehicle, plus interest and any admin fees, so once you've completed payment, you'll own the car outright.
Before you have paid it off, you won't be able to sell the car. The major difference between HP and PCP is that, with the former, the car is taken as security against the loan. This means your car can be repossessed.
You can learn more in our summary video:
What Checks Are Done For Car Finance?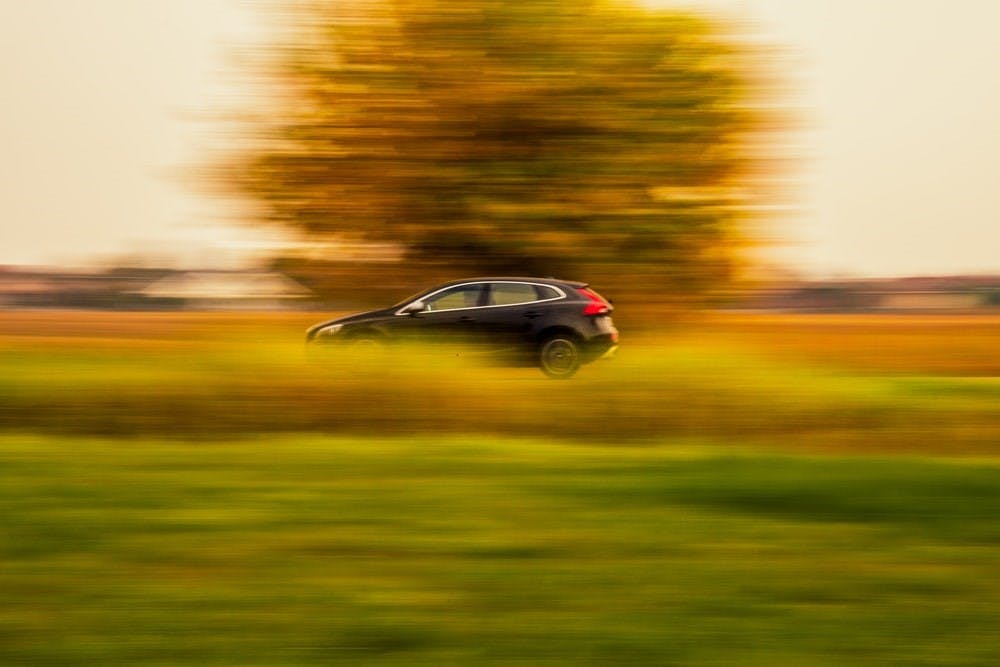 So, what checks are done for car finance? Car checks are needed so lenders are comfortable that borrowers can repay the money on the asset.
Checks can be a pain for some borrowers, but these days, they are usually quick and painless.
In total, a lender will undertake the following checks:
Proof of Identity
This is a basic part of all credit checks. It ensures lenders know who the borrower is and eliminates the possibility of identity theft or fraud.
The identity check is simple and covers:
Name
Marriage status
Residence
Date of birth
Most borrowers just use their driving licence for this, as it covers another part of car finance checks.
Driving Licence
Most car finance lenders will reject you if you do not know how to drive. For many, it raises suspicions. After all, why would somebody who doesn't drive legally want a car?
Provisional licences are sometimes accepted, but it's better to have a fully qualified one when applying for car finance.
Proof of Address
This is another basic car finance check, and it's familiar for almost anyone who has applied for a loan.
This may be a simple step, but you should always ensure you get it right. Having incorrect address details can impact a car finance application significantly. You will apply with two proofs of address.
The accepted proof includes:
Utility bill
Council tax
Tenancy agreement
Bank statements
Building Society or Credit Union statement
Income
A car finance provider will check this through your employer, but sometimes they will ask for a payslip or bank statements to confirm details.
For self-employed people, you may need more detailed evidence.
Credit Checks
There are two types of credit checks a lender will carry out:
Soft credit checks
Hard credit checks
A soft credit check is a brief overview of your credit. It scans your history and has a top-level look at it, giving the lender a general idea of your credit health.
A hard credit check is a little different. It is more detailed and leaves a mark on your credit rating. If you have too many hard credit checks in a short time, it may paint you as a frequent, unreliable borrower to lenders.
A soft credit check gets an agreement in principle with the lender. Once an agreement in principle is made, then a hard credit check is performed.
Employment History
This step is usually covered off by the income check. The lender will confirm your place of employment and history is correct.
Ensure your history and salary is 100% correct, or it could lead to issues.
Is it Hard To Get Accepted For Car Finance?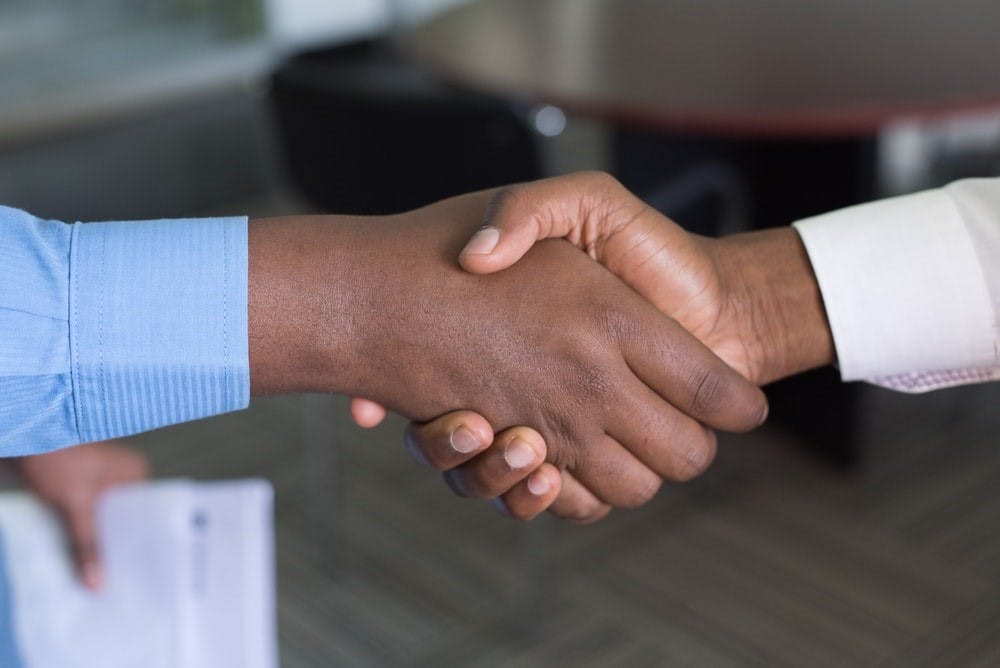 Okay, breathe. We know that's a lot of checks, but most of them are quick and painless and they're there to protect you too. However, the volume of them does lead to potential buyers asking: "is it hard to get accepted for car finance?"
For many buyers, being accepted for car finance is straightforward. However, there are a few tips you can follow to make the process easier:
Pay bills on time
This is the most effective way to improve your credit score, which will make you desirable to finance lenders.
Register to vote
Registering to vote is an easy way to increase your credit score. This can improve it by up to 50 points, so ensure you're registered to vote.
Check your credit score regularly
Keeping informed of your credit score ensures you can pick the best finance option for you.
Save for a deposit
You'll fare better finding car finance if you have money for a deposit. Getting 100% car finance is possible, but it's always more difficult.
Pick the right finance option for you
Choosing the correct finance option is essential. Each has pros and cons, but there are different finance packages for a reason – each serves a purpose for different types of borrowers.
Ensure all of your details are correct
As mentioned, ensure there are no errors in your application and car finance checks. This can lead to big issues down the line.
A bit about MotoNovo Finance
findandfundmycar.com is powered by MotoNovo Finance, who offer certain types of vehicle finance through their trusted dealer partners. This means instead of buying the vehicle outright yourself, MotoNovo will purchase it from the dealer, and you will make monthly repayments to MotoNovo over a period of time, according to your agreement.
MotoNovo has been in the business for over 40 years and have a fantastic reputation, so you can rest assured that you're in good hands.