Life's good - you've got a perfect little runner on finance, the payments are being made, and you've got it all figured out.
Then boom – your car is written off. After the dust has settled, you start asking questions, then the big one hits:
will your insurance cover the cost owed on finance?
Having your car written off is stressful even in the best of times. For many, it's an integral part of their life, a member of the family and a place full of memories.
When the stress and perceived uncertainty of finance gets in the mix, it's easy to panic. So, try to relax.
We're here to help alleviate that panic. Discover your options when a car is written off under finance below.
What is a write-off?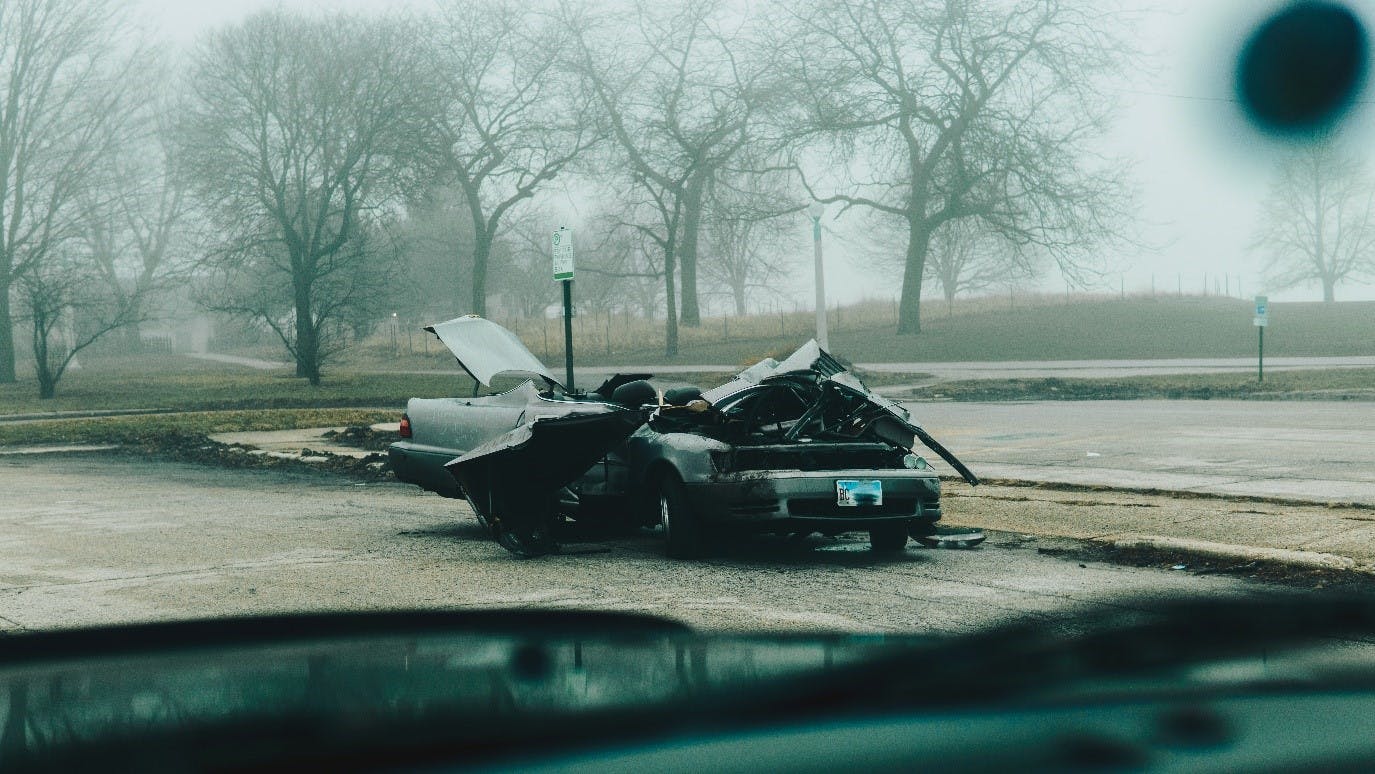 A write-off occurs when a car is either unsafe to drive following an accident or isn't economically viable to repair.
If a car is deemed unsafe, the owner is paid out for the loss. However, discussions get more complicated when calculating whether it is economically worthwhile to repair a vehicle.
This is calculated through a repair-to-value ratio. Each insurer will have a different ratio, but it usually averages out at 60%.
So, if your car is worth £7000 at a repair-to-value of 60%, then a vehicle will be written off if repairs exceed £4000.  
Very quickly, you can find that an otherwise innocuous accident racks up fees exceeding this ratio. At times like this, it's important to act quickly and decisively with expert advice.
Insurance write-off categories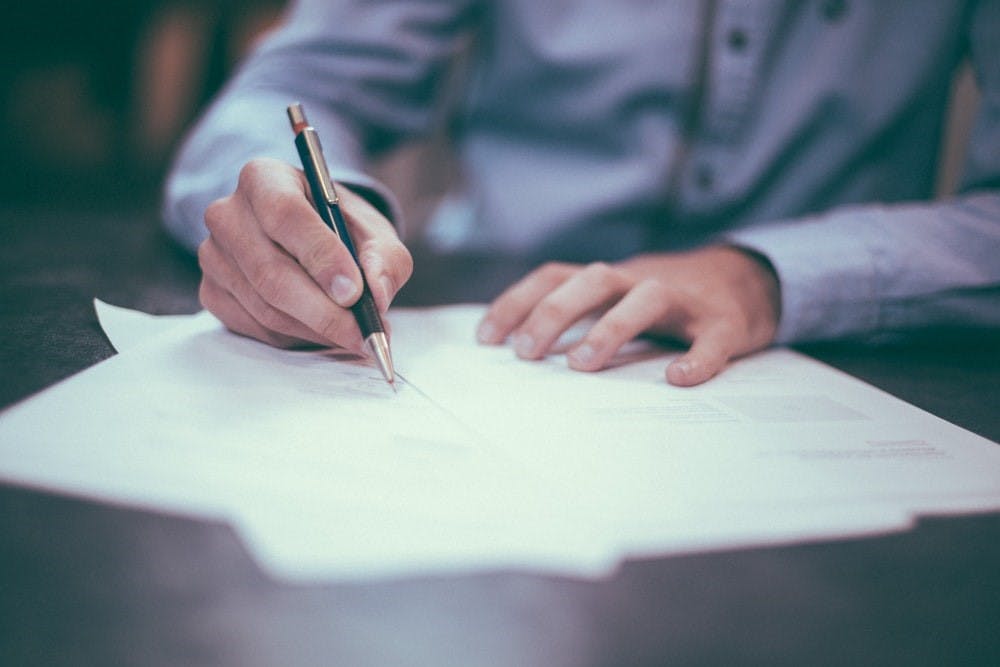 When a car is written off, it is placed in a category depending on its condition. These four categories help insurance companies consolidate the number of vehicles they have in varying conditions. They also provide guidance on how these vehicles should be treated.
Until late 2017, the categories followed alphabetical order from A to D, with the severity of the damage decreasing further down the list.
Under amendments made by the Association of British Insurers (ABI), these have now changed to better reflect a vehicle's condition by including greater clarity towards safety. This means that drivers and insurers can better diagnose the viability of paying for a vehicle's repair instead of simply writing it off.
Category A
These cars are deemed ineligible for repair and must be scrapped. This includes any parts.
Category B
Much like category A, vehicles within category B should be destroyed. However, spare parts can be re-used in other road-worthy vehicles to form repairs.
Category S
Previously known as category C, category S vehicles are those that have experienced some structural damage. This damage can range from a dented chassis to a crumpled suspension. These vehicles can be returned to the road if they have been repaired by a professional mechanic and re-registered with the DVLA.
Category N
Category N vehicles have received damage that is not imperative to the car's functioning ability, such as cosmetic damage or a non-essential electronic fault. A car may be placed in this category if the driver has deemed the repair of the vehicle to not be cost-effective.
What happens if my car is written off and it's on finance?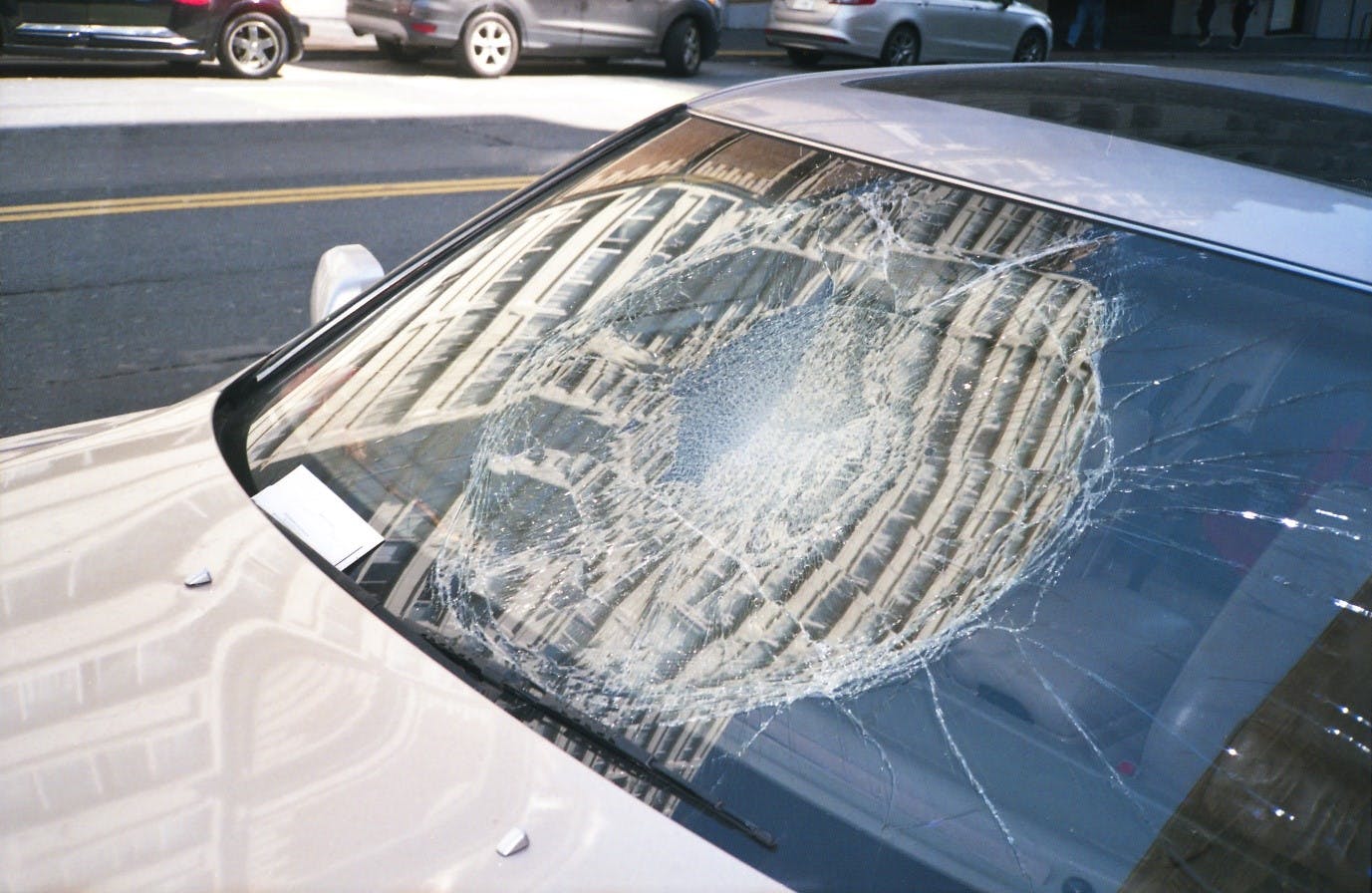 After your car is written off, you may be wondering how the car insurance write-off procedure works. There are a few things you will need to do to keep things running smoothly:
Contact your finance provider
If your car is written off with finance outstanding, the first port of call would be to get in touch with your finance provider. This should be done as quickly as possible, as doing so early can allow them to inform you of your options straight away.
Contact your insurance provider
After speaking with your finance company, you should then look to speak to your insurance provider and update them on the situation you are in. This is important, as driving with an inaccurate insurance policy can incur some severe consequences. These can range from not receiving an insurance payout to having your policy cancelled due to non-disclosure.
Inform the DVLA
The final step to take is to speak to the DVLA and notify them of the write-off. With this information, the DVLA can update their records and, potentially, remove your car's registration.
What options do I have after a write-off?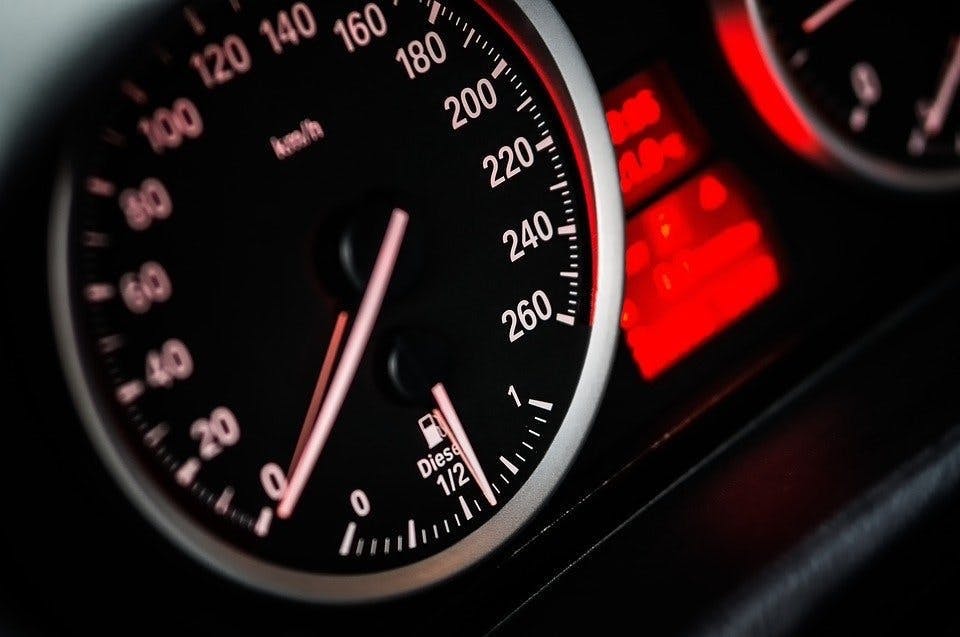 If your car has been written off and you wish to dispute it, there are some options that you follow to make a claim:
Dispute the write off
You are entitled to dispute the value of a write-off or convince an insurer that the value of the car is worth repairing.
If successful, this can mean paying finance back or having the vehicle fully repaired.
However, you need to be prepared to negotiate. Insurers will need to be convinced with evidence to change the value of the write-off. Broadly, you'll need to research and show the following:
The condition and mileage of the vehicle
Evidence for the value of the vehicle
The car's service history
Written testimonies from dealers as to the car's true value
An independent valuation report
It is important to get to the negotiation phase with an insurer quickly. Things can move fast, and the last thing you want is to prepare the above evidence only to find that the car has been scrapped.
Contact the financial ombudsman service
Okay, you've made a good argument, shown all the right evidence and believe your insurer is on board.
Then your insurer disagrees. You can't quite believe it – what now? Is it the end of the road?
Not necessarily. If you believe you have an especially strong case, then take it to the Financial Ombudsman Service (FOS).
The FOS settles disputes between consumers and businesses. They're well-versed in the nuances of vehicles, finance and insurance, so this is the place to go for a final chance of renegotiating with your insurer.  While the FOS will take all evidence into account, they generally won't expect insurers to pay more than the market value and will often use tools like Glass' Guide to decide what this should be.
Only proceed with the above if you believe the write-off price is too low or if the car is worth significantly more than the repair price.
If it's clear you've been given a fair assessment, then spend time on other options below.
Talk things through with your financer
Car finance companies are not out to get you. As a finance company, we're always keen to have long-term, positive relationships with our customers.
That means in situations like this, we're always looking for ways to help you. The very worst thing you can do is cancel your monthly payments and hide.
Call your financer, talk through any suggestions or solutions with them and, more often than not, you'll be back on the road with a new deal in an even zippier runner with it all figured out.
Take a good look at your finance terms
It may seem like the last thing you want to do, but take a good look at the terms of your finance. Mainly, you want to see if you have Guaranteed Asset Protection (GAP) insurance.
What is GAP insurance?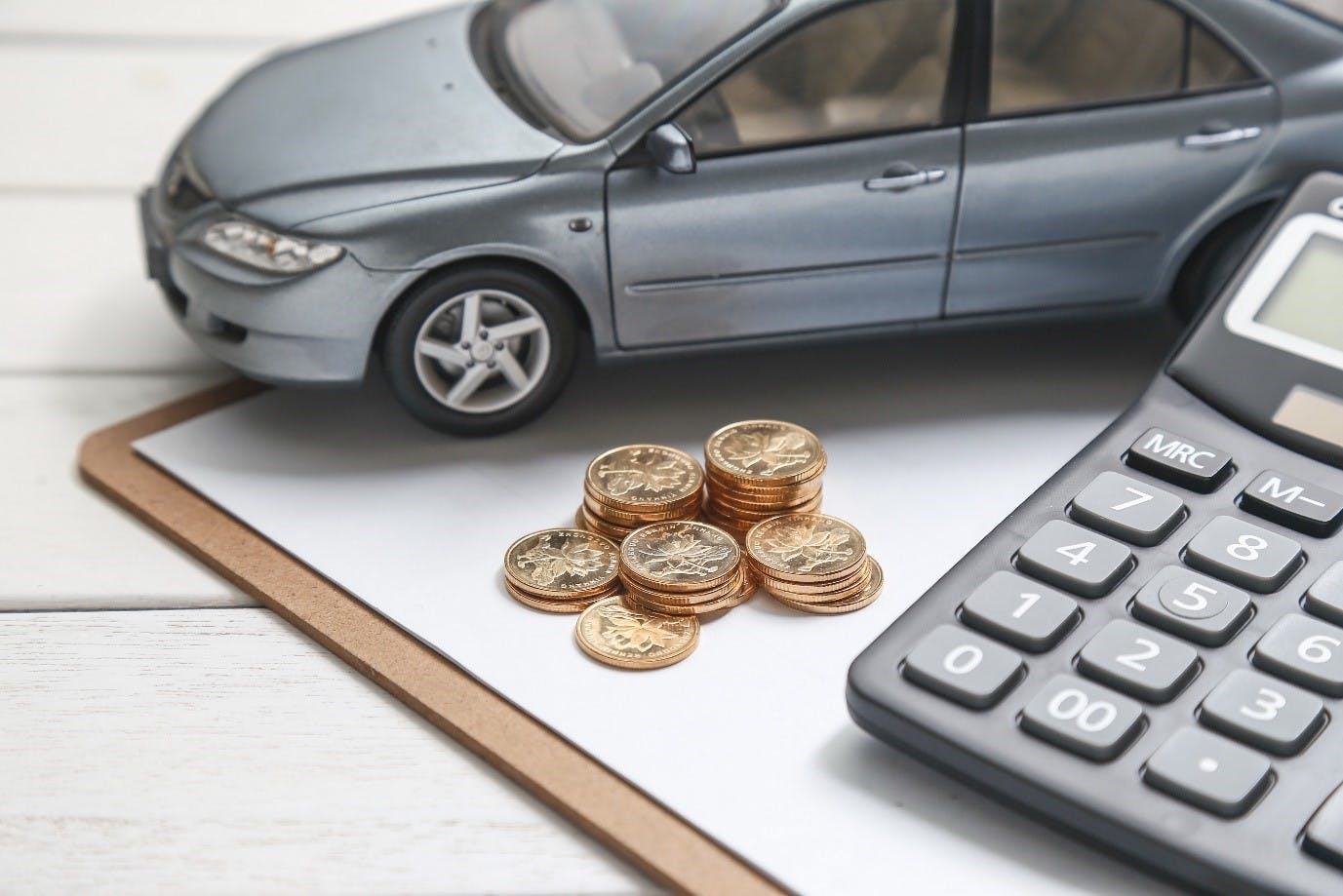 GAP insurance protects you from the shortfall between the money you get from your insurer and what you paid for the vehicle. In the context of finance, this insurance pays the debt owed to the finance company directly. If there's anything left over, that goes to you but if there's a shortfall, it's your responsibility to cover it.
GAP Insurance is optional, but sometimes it's included in your finance terms as a perk, so check your documents to see if you signed up to it. If you wish to be proactive, then sign up for it if possible.
How does GAP insurance work?
There are four main types of GAP insurance:
Return to Invoice (RTI): This type of GAP insurance ensures that there are zero financial shortfalls in the event of a write-off. For example, if your new car costs £10,000 and your insurer only pays out £3,000, RTI GAP insurance would absorb the difference and come up with the £7,000 leftover.
Return to Value (RTV): Sometimes known as Agreed Value, Return to Value (RTV) GAP insurance operates similarly to RTI GAP insurance, except that the insurer bases their price off the estimated market value of the vehicle instead of the price paid. This means that the insurance can be taken out at seemingly any time but can also mean that the amount you receive during a write-off can be significantly lower.
Vehicle Finance: Vehicle Finance GAP insurance is intended to be used if your car has been purchased via a finance package. It allows drivers to cover any remaining payments within their finance term, as opposed to the overall cost of the vehicle itself.
Vehicle Replacement: Vehicle Replacement GAP insurance acts as a complete package for GAP insurance. It covers the cost of the amount paid for the vehicle, the cost of a similar replacement vehicle (even if the replacement costs more than the first), or the amount of remaining finance left on an agreement.
How much does GAP insurance cost?
The cost of GAP insurance will vary depending on which provider you go with, and the cost usually scales alongside the vehicle's value.
As it is the most conclusive, Vehicle Replacement GAP insurance is typically the most expensive option, whereas RTV GAP insurance can sometimes be a less costly option.
Fund your dream car
At findandfund, we're all about helping you find a used car that feels made for you. We have car finance to fit your budget with links with trusted, experienced dealers.
Powered by MotoNovo Finance, we have over 40 years of industry experience in helping people find and fund their dream wheels.