Please note, this competition ended on 18 August 2021.
We're betting you've already spotted our £1,000 giveaway, but if you're not sure what it's all about then we're here to help you.
Running for three months in total, we're giving 30 of you the chance to win £1,000 off your vehicle finance when you find and fund your next set of wheels with us.
You still have time to enter before the giveaway finishes on 18 August, so don't miss out! Here's how it all works:
Create an account on findandfundmycar.com
Find and fund your vehicle
Accept the T&Cs in the account area
Meet our winners so far
We're over half way through and 20 lucky customers have already received that all important email to say they've won! Here's what three of those customers had to say the moment they found out:
"Thank you so much, I woke up today to a voicemail and after hearing that I won £1,000 I was speechless. Thank you so much for the chance to win, I've never won anything before so this is a shock to me. Thank you MotoNovo!!!" Abdul
"Thanks, wow what a surprise! I've never won £1,000 before and what a great way to win just by taking a car loan out, now I've got a great car and a great deal on my loan. I opted to reduce the length of the loan which suited me as now it coincides with my retirement perfectly. A big thankyou to MotoNovo for that" Neil
"I'd just like to say thank you! I've never won anything before and you've absolutely made my day. This is going to make a big difference to my car finance. It just goes to show there are winners in these competitions!! I'm a winner" Kathy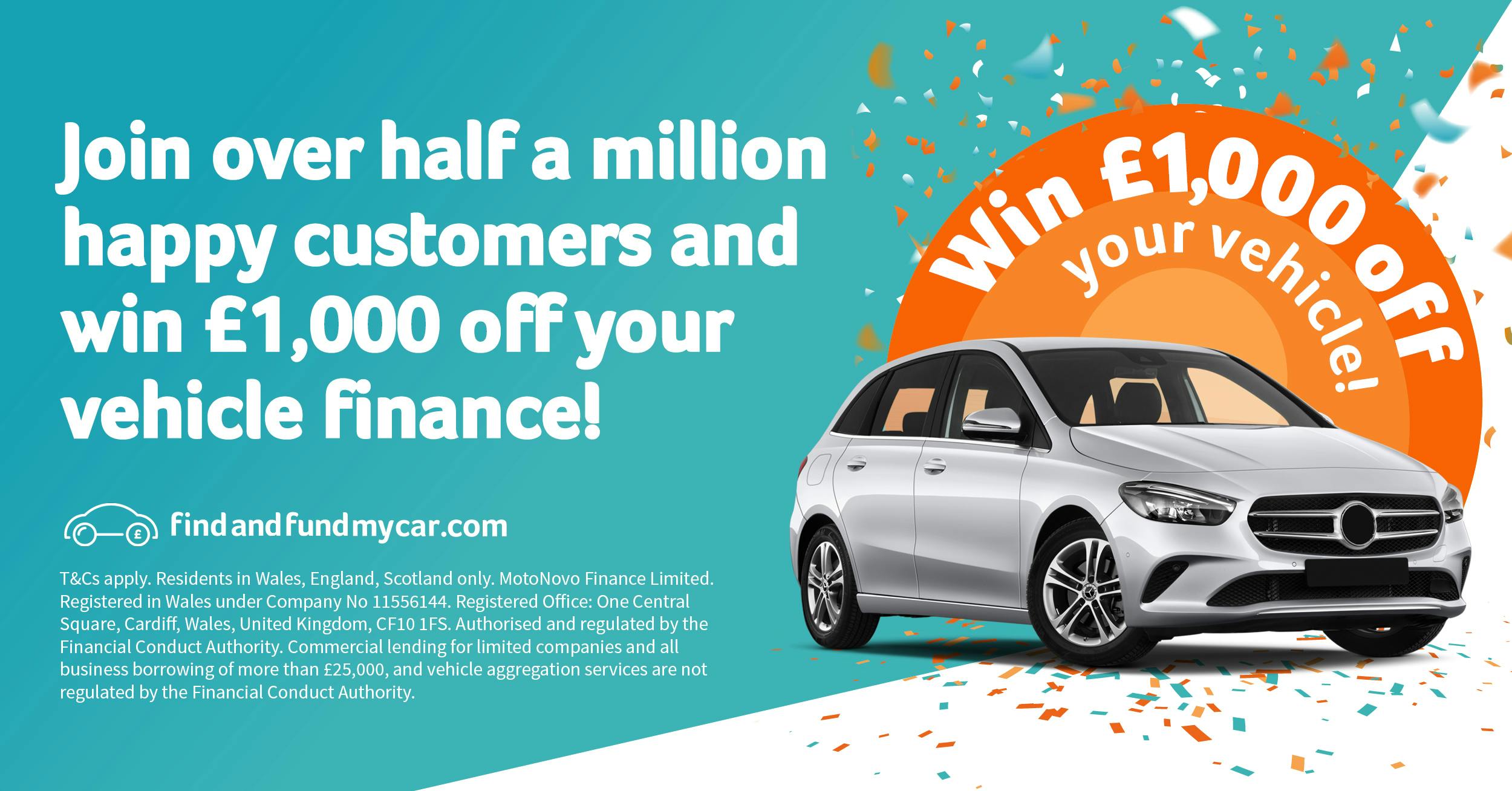 Discover used cars, vans and bikes today
At findandfund, we have over 140,000 quality used vehicles from over 2,200 trusted dealer partners. You can filter your search by make, model, location, fuel type and more to hone in on your dream vehicle today. Join over half a million happy customers by taking out finance with MotoNovo and follow the steps above to enter the giveaway today!
This giveaway has now ended, but you can keep searching for your next car, van or bike!