It's undeniable that sports cars are universally adored by both car enthusiasts and general motorists; there's nothing quite like the thundering roar of a V8 engine or the face-melting torque of an electric motor. Suffice to say: we all love sports cars, but which ones do we love the most?
By analysing search data from countries around the world, findandfundmycar.com has discovered which sports cars are the most popular.
We have used information uncovered by Wikipedia and Google to find out our universal favourite, identified the top 5 cars across the world and revealed the most popular sports cars by country. Find out all you need to know below.
The top five most popular sports cars
To find the most popular sports cars in the world, we took the top 34 sports cars listed on Wikipedia and ran their names through Google search.
By using analytical software, we were able to identify which cars have garnered the most search interest by country. We then used this to find the top five across the world.
Number one: Ford Mustang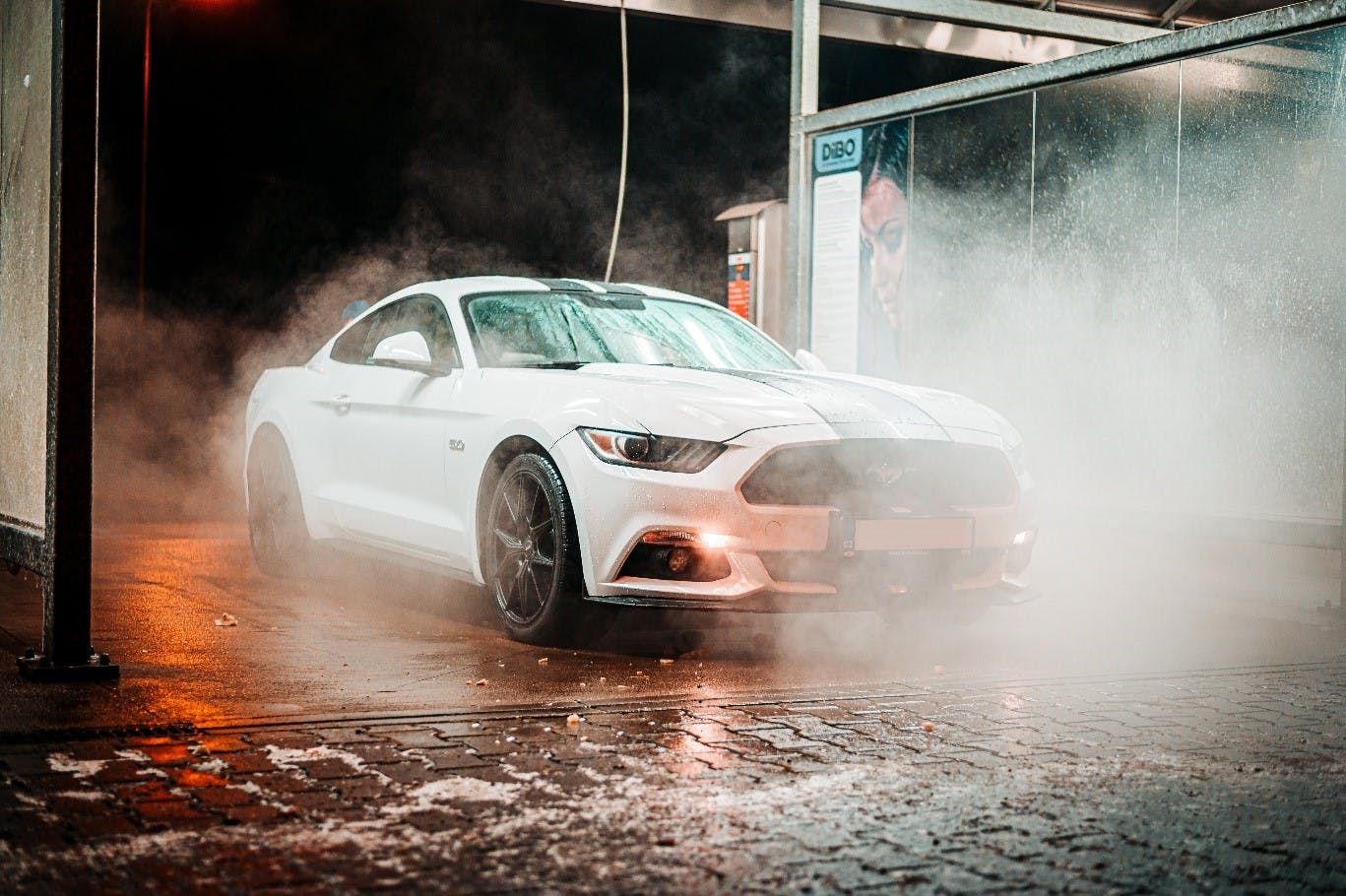 The Ford Mustang is an absolute classic. First revealed in 1964, it is the longest-produced Ford car nameplate and with that comes an immense heritage. The now-iconic design has altered slightly over the years, whilst its popularity has barely diminished.
In the UK, the 2021 Ford Mustang GT can be bought for £44,255 direct from Ford themselves, with that comes a 5.0-litre V8 engine that produces 533nm of torque, netting you a 0-62mph time of 4.9 seconds.
All of this history does not mean that the Mustang is shy of innovation. Ford very recently unveiled an all-electric version of the Mustang under the Mach-E model. The Mach-E boasts all of the very same features of the traditional Mustang, albeit at a slightly lower price of £41,330.
The Ford Mustang appeared top in 29 countries on our list with over 979k searches, making it an undoubtedly beloved car across the globe. For the reasons we listed above, it's easy to see why this is the most popular sports car on the planet.
Number two: BMW i8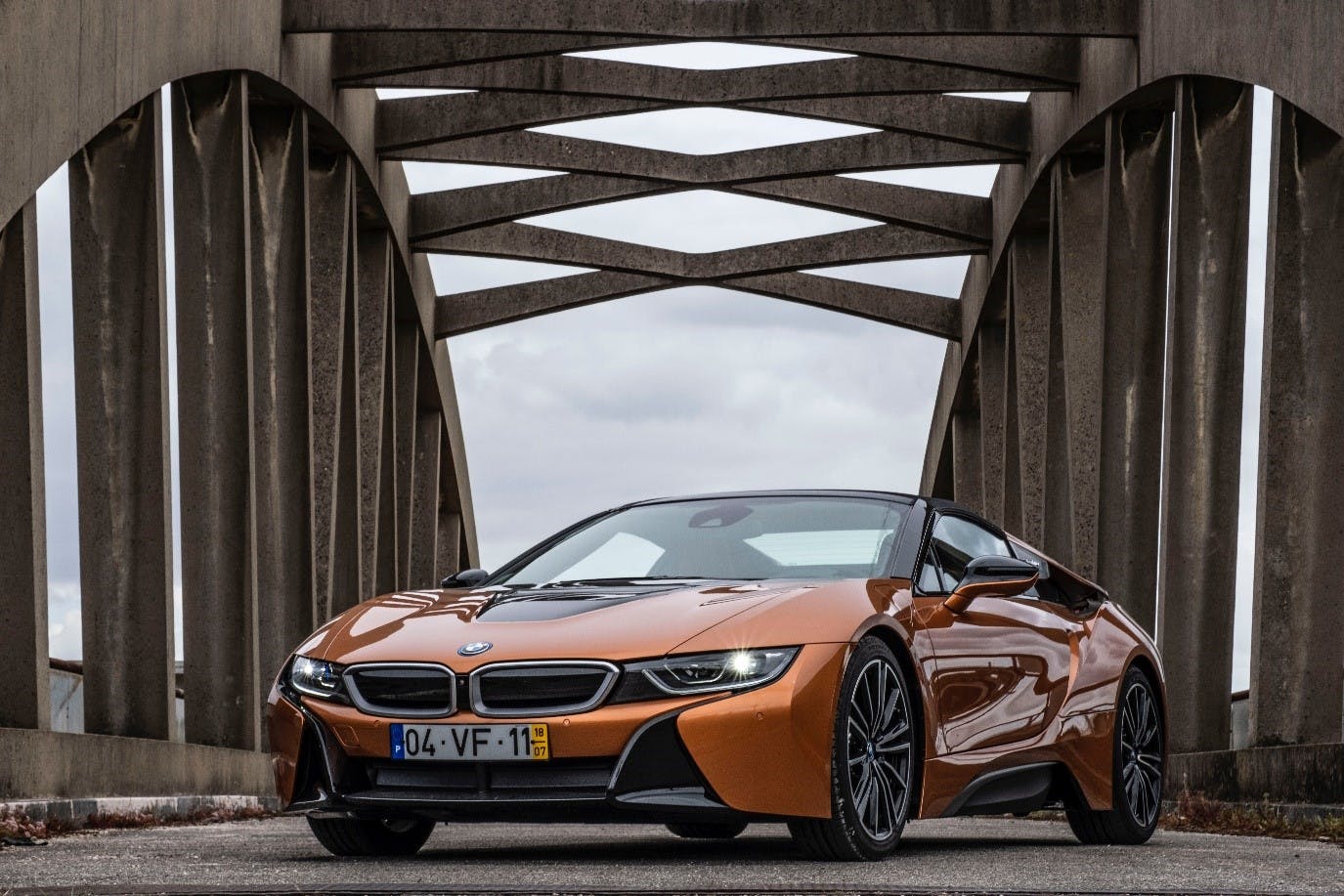 The BMW i8 was a car ahead of its time back when it was released in 2014. Nowadays, the discontinued hybrid roadster has taken a back seat in favour of its more fleshed out competitors.
With production concluding in April 2020, the i8 has had a fairly short lifecycle considering its high price. Starting at around £120,000, the car is by no means cheap. Unfortunately for the i8, consumers were quick to spot that there were other more economically viable options on the market, ultimately leading to its untimely demise.
However, the i8 was still a powerful car. With a 1.5-litre engine and 235bhp, the i8 is undeniably fast off the mark. Succeeded by the more traditional looking BMW M8, the i8 comes in at second on our list with adoring fans across 34 countries showing interest in the car.
Number three: Audi R8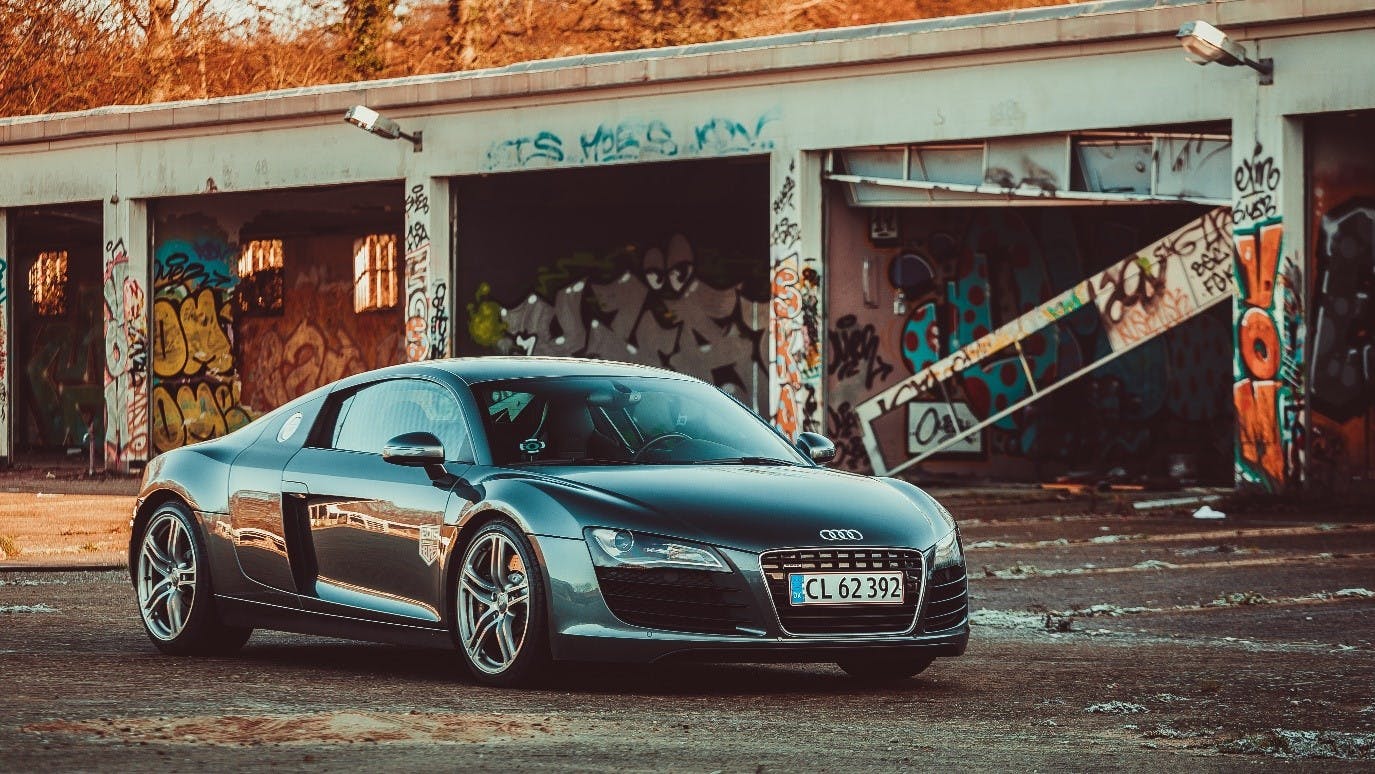 Third on our list is the Audi R8. The Audi R8 is a 2-seater sports/supercar that was first introduced in 2006, based on the Audi Le Mans Quattro concept car from 2003. With over 38k units sold across the globe, fans clearly admire the R8's futuristic appearance, roaring engine and exceptional handling thanks to Audi's Quattro technology.
However, these features do come at a cost: the base model R8 featuring rear-wheel drive and a V10 engine starts at £118,145, a hefty investment for a car that lacks all-wheel drive.
With over 899k global searches, the Audi R8 earns its spot as the third most popular sports car in the world.
Number four: Dodge Challenger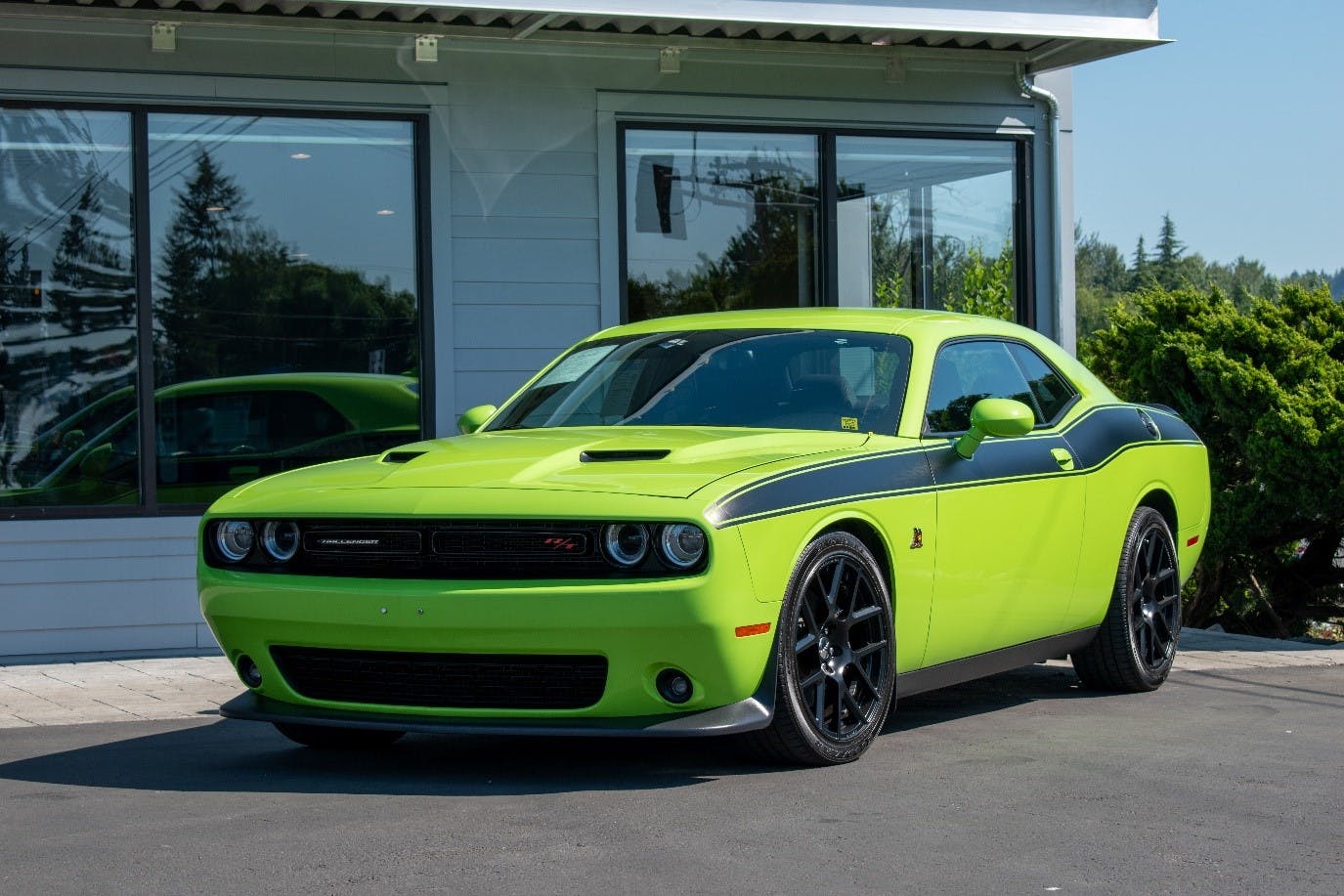 Fourth on our list is the only muscle car to be seen; the infamous Dodge Challenger. With production dating as far back as 1969, the Dodge Challenger comprises three generational changes with the latest generation being in place since it was first shown in 2008.
The Dodge Challenger has often been described as the best value sports car of today, having one of the most powerful engines on the market. The 2020 model proves to be no different with promises of up to 700 horsepower delivered by its impeccable V8 Hemi engine.
Buying a Challenger in the UK is, ironically, quite a challenge. There is currently no way buy a brand new model from Dodge themselves, as such, those interested will be relying on the used car market in which a 2020 Dodge Challenger can be bought for more than £97,000.
Our data shows that the Dodge Challenger receives 827k searches, making it the fourth most popular sports car in the world.
Number five: Toyota Supra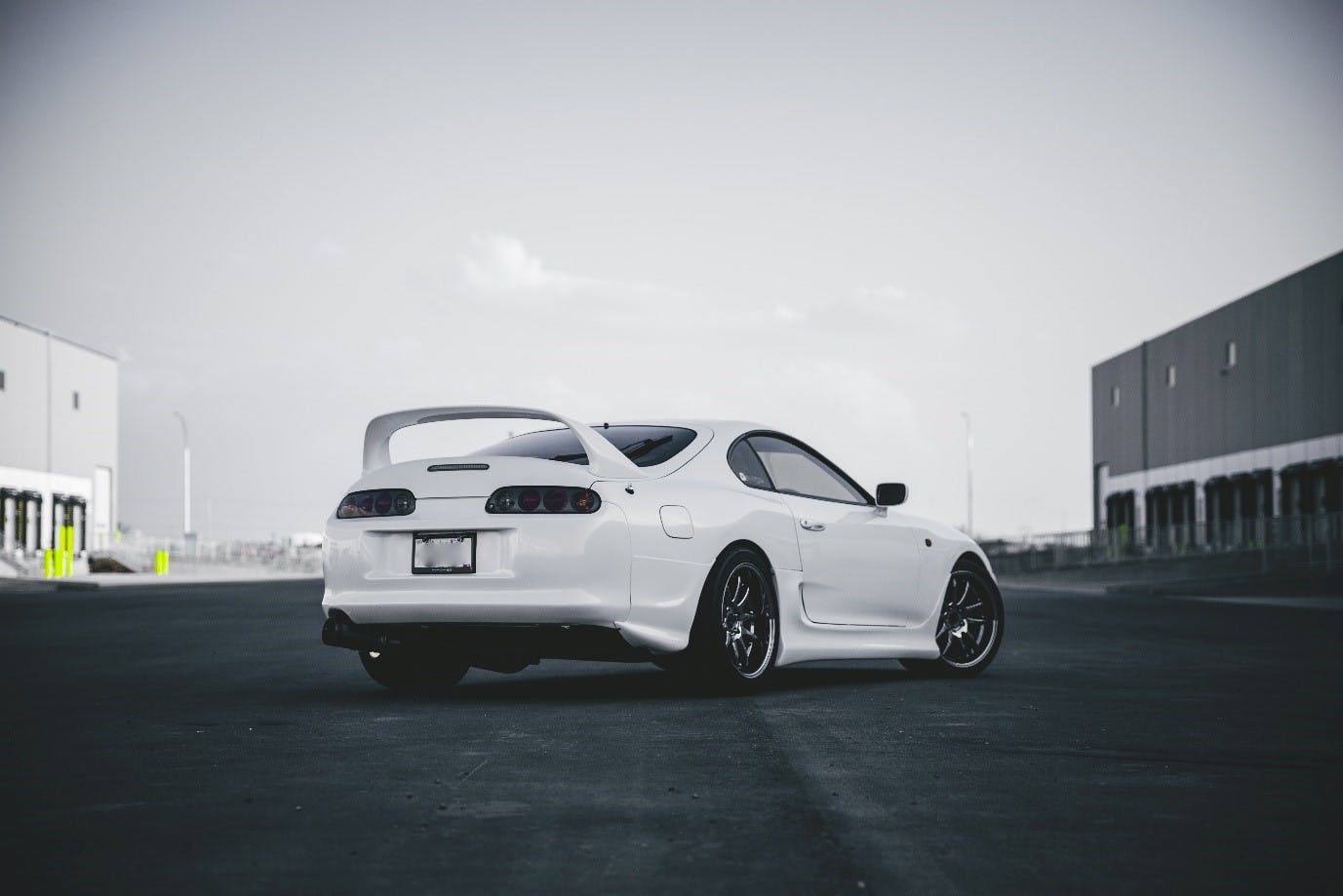 The Toyota Supra has somewhat of a cult following in the car community. Revered by fans for its 2JZ (Toyota JZ) inline-6 engine and true sports car appearence, the Supra takes the final position in our last.
First released in Japan, 1978, the car gained mass popularity during its fourth iteration in 1989. It is here where the Supra began to take its more commonly recognised shape in conjunction with the aforementioned 2JZ 3.0-litre engine.
Unfortunately, this adoration was fairly short lived; as the Supra heads into its fifth generation with largely BMW internals, fans have been more than vocal about their distaste.
A brand new 2021 Toyota GR Supra can be bought from £46,010, and with that comes a 2.0-litre turbocharged BMW engine that pushes 254bhp in rear-wheel configuration.
Although slightly less popular than in previous years, there's no denying that the Toyota Supra is a sports car that will go down in history with 797k global searches.
The most popular sports cars, by country
By performing some further research, we have also identified which cars are the most popular by country.
Our results show that the BMW i8 is incredibly popular in European countries, whereas North America is dominated by both the Kia Stinger and Dodge Challenger. Oceania is also predominately in favour of the Kia Stinger, whilst Asia sees a lot of interest in the Porsche Taycan.
Here are the most popular sports cars by country: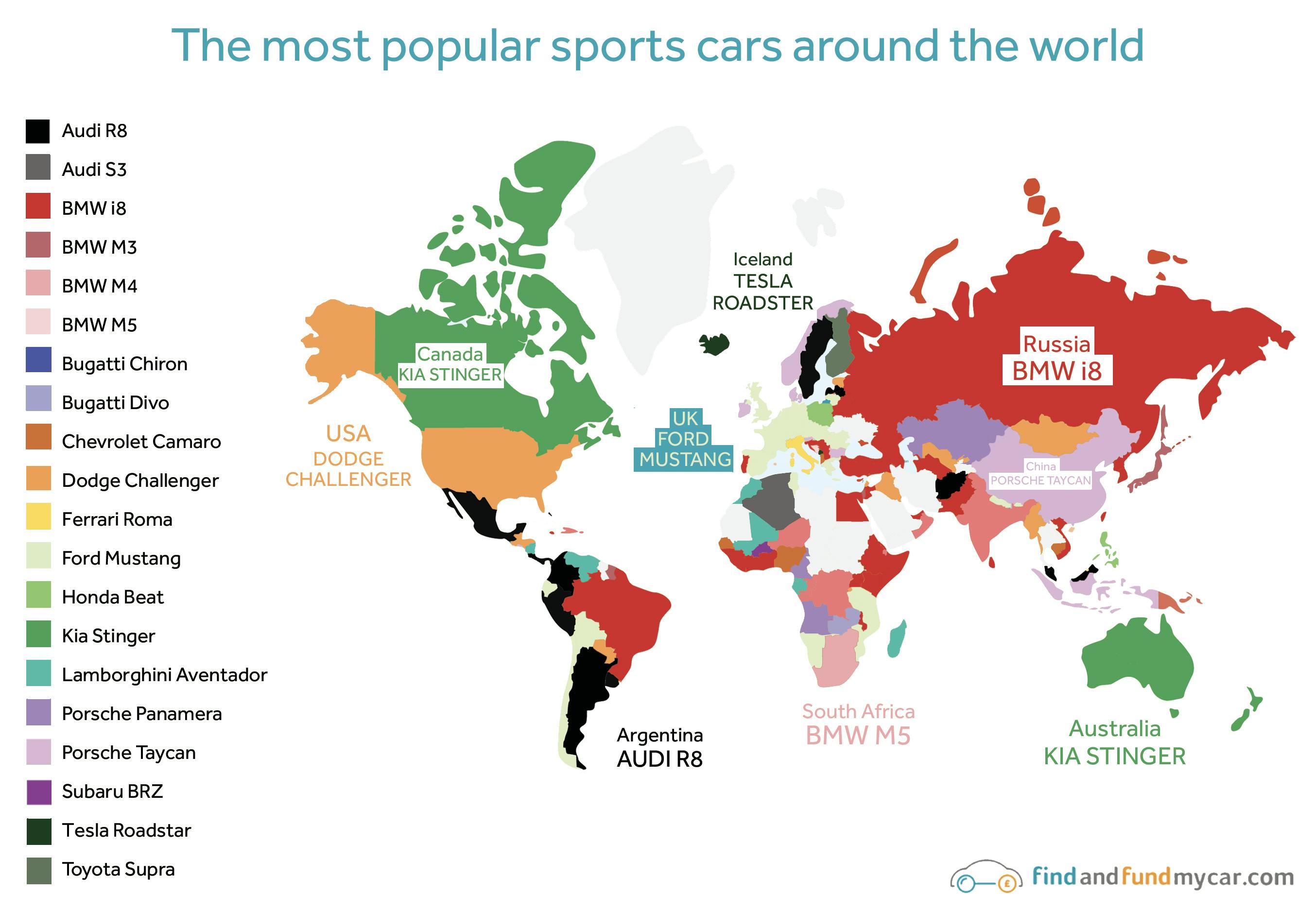 UK: Ford Mustang, 47k searches a month
USA: Dodge Challenger, 290k searches a month
Australia: Kia Stinger, 30k searches a month
Find your dream sports car today
The findings from this remind us that sports cars are always going to be popular. A second-hand sports car promises all of the excitement that comes with a unique vehicle, in addition to a much more reasonable price tag.
If you're looking for a reliable sports car or something lower budget, then browse our extensive range of used cars today.