We all know what it's like to sometimes live vicariously through the stars, and when it comes to some of the car collections that world-class footballers have, it's difficult not to. Footballers and lavish cars tend to go hand in hand – and when they're earning as much as they do, why wouldn't they?
From an arsenal of multiple Lamborghinis to cars which had less than 1,000 made, these are some of the most impressive car collections held by some of the biggest names in football.
Pierre-Emerick Aubameyang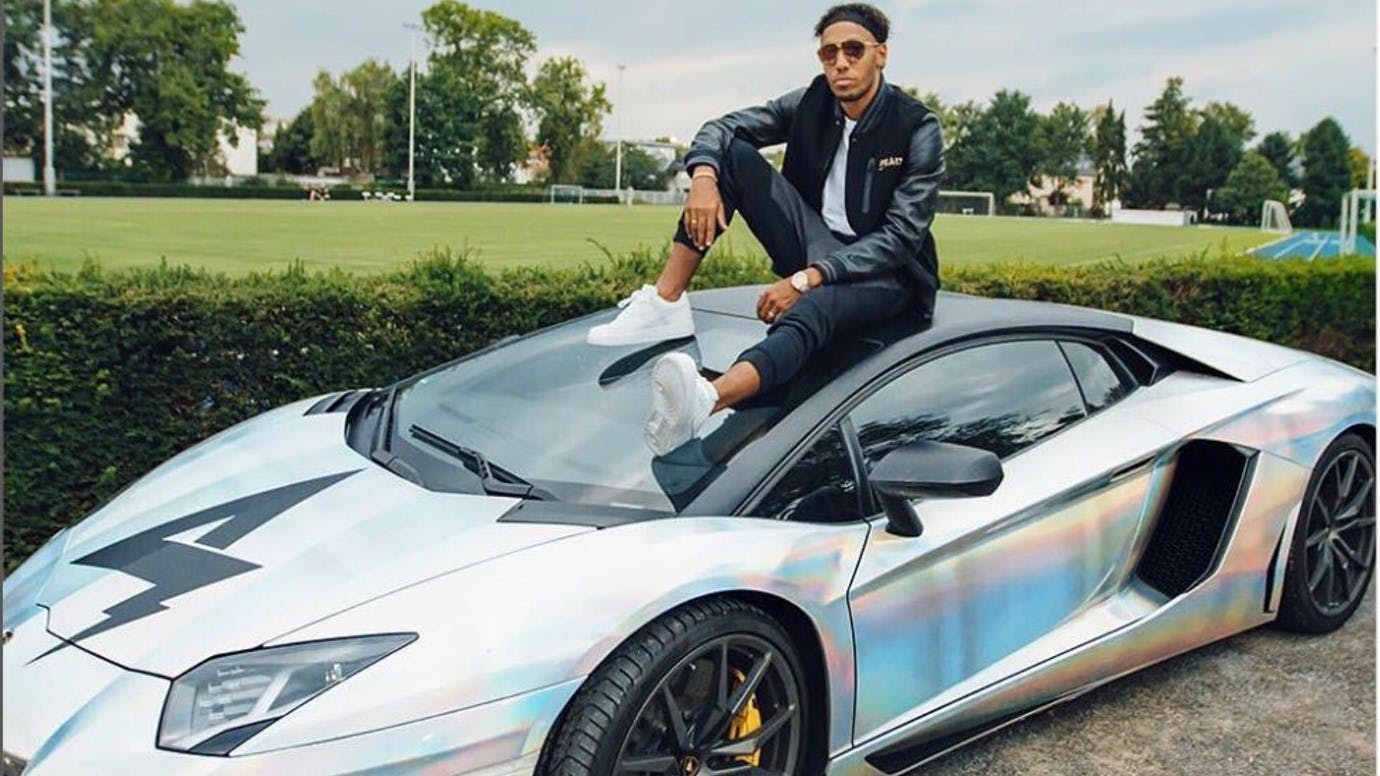 Image credit: Instagram / @aubameyang97
Chelsea's striker Pierre-Emerick Aubameyang has an incredible car collection that, as of 2019, is worth over £3million.
Aubameyang's collection features four Lamborghinis that include a Huracan EVO Spyder, an Aventador SVJ, and not one, but two Urus. The latter pair is maybe the most extravagant part of Aubameyang's range – one of which has a pearlescent, metallic finish.
Aubameyang clearly prioritises the high-brow connotations of his sports cars, and who can blame him? In fact, his collection doesn't stop at the selection-box of Lamborghinis. He also owns classics like the Beetle Cabriolet, Range Rover Sport, and a Ferrari.
Gareth Bale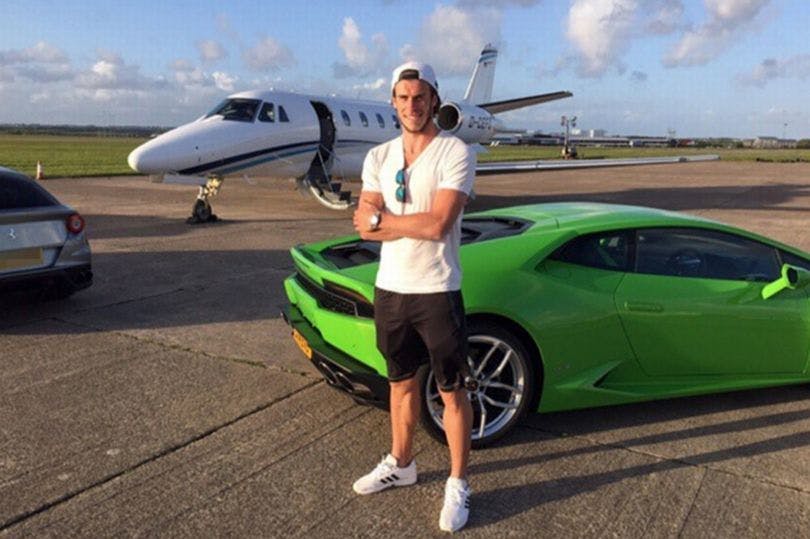 Image credit: Twitter / @GarethBale11
Beloved Welshman Gareth Bale has an eye for design when it comes to his vehicles, also preferring to live in sports mode. Much like Aubameyang, Bale has a Lamborghini Huracan. However, his is a bright green – just in case a Huracan wouldn't already turn heads.
From there, it just gets better. Bale's collection might by smaller than some of his peers', but he definitely doesn't skimp on quality. With the additional Audi Q7 50 TDI, Bentley Continental GT, and – the pièce de résistance – Mercedes SLS AMG, Bale's Huracan is hardly in poor company.
Karim Benzema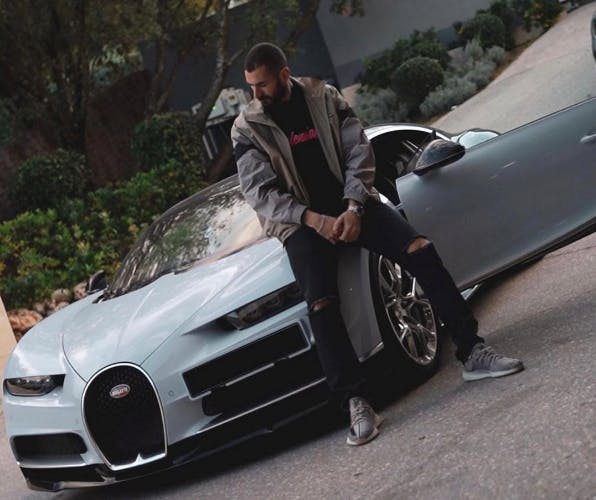 Image credit: Twitter / @Benzema
Karim Benzema's full collection of cars tallies at up to over £6m in value, making it one of the most valuable collections in this list. Perhaps the star of the show for Benzema is his rare Bugatti Veyron, worth £1.5m on its own. Although, let's not forget the Bugatti Chiron that also features in Benzema's garage…
Benzema, however, also favours the Ferrari 458 Spyder like some of his peers, and rightly so. It's the first car to ever combine a mid-rear engine with a retractable folding hard-top, thereby also combining ridiculous comfort and ridiculous fun.
Of course, it doesn't stop there: Benzema also owns a Mercedes Benz-SLR, Mercedes-AMG, Audi Q5, classic Rolls Royce Wraith, and rounds it all off with a Lamborghini Gallardo.
Antoine Griezmann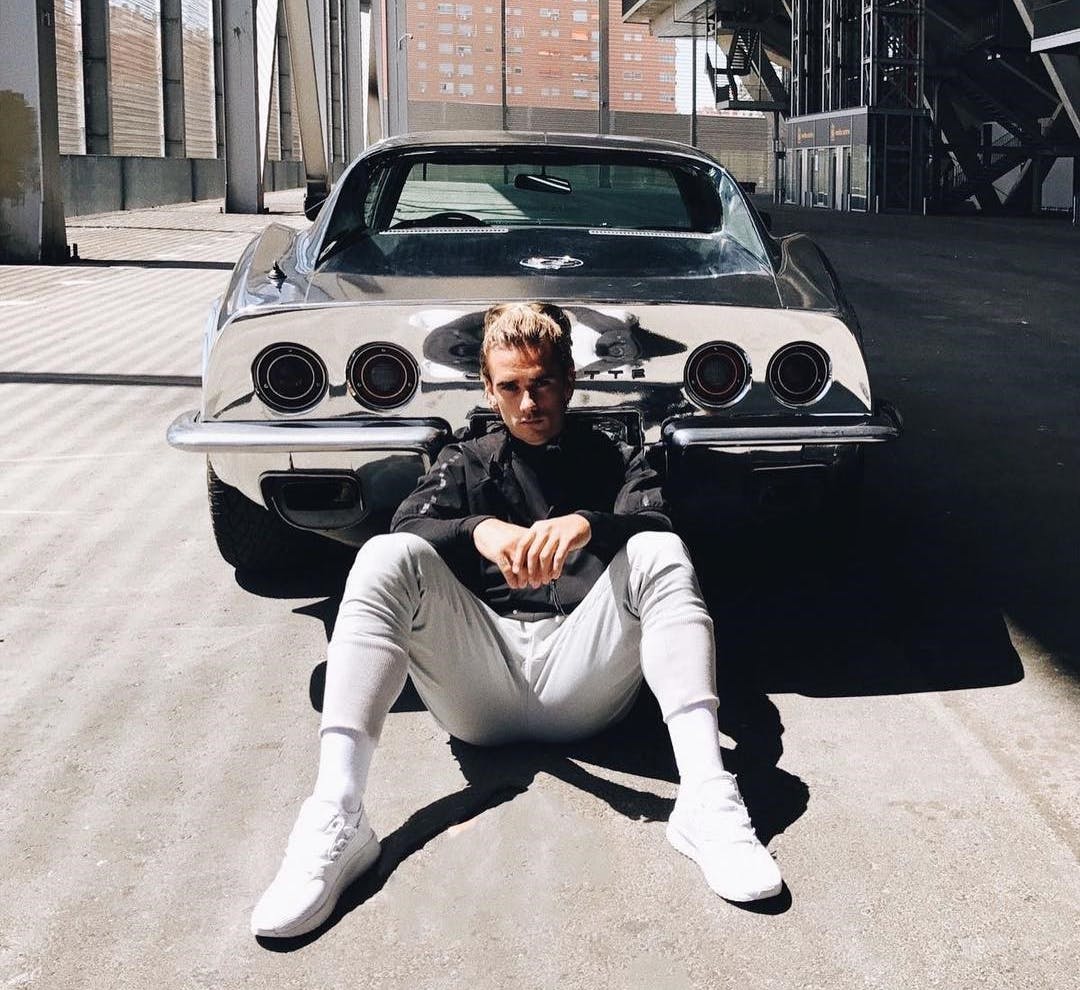 Image credit: Instagram / @antogriezmann
Antoine Griezmann prefers the big names in driving when it comes to his cars. Namely, his two Rolls Royces, Ferrari F12 Berlinetta, Maserati GranTurismo S, and McLaren 650LT.
Griezmann's Royce duo, specifically, are the Wraith and Cullinan models, priced at $165,000 (£164,500) and $325,000 (£288,500) respectively. The McLaren, however, has the biggest price tag in Griezmann's collection, costing around $350,000 (£310,700). When you consider it has a 0-60mph of less than three seconds, however, and it looks the way that it does, it's hard to imagine yourself not going for such an outrageous car if you could.
Romelu Lukaku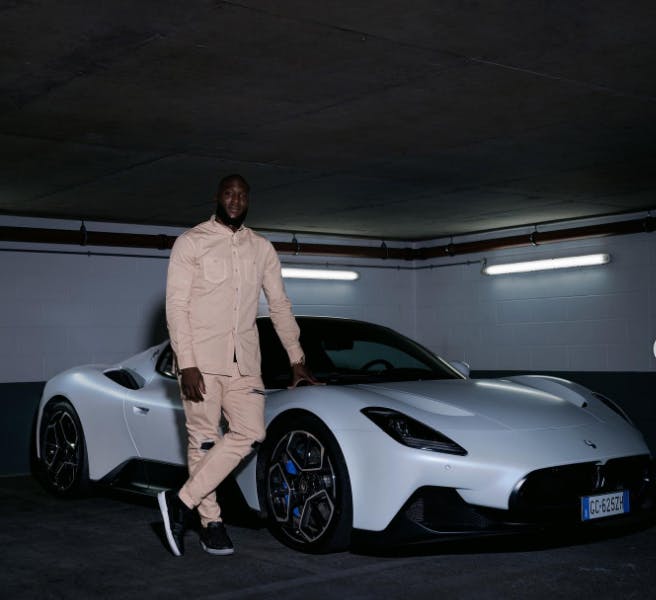 Image credit: Instagram / @romelulukaku
Romelu Lukaku is the third footballer on this list to own a Rolls Royce Wraith. Lukaku, however, has had his wrapped several times to keep it looking the way he wants it. Just like his peers, the Wraith is the pride and joy of Lukaku's collection, but that isn't to talk down the other cars he owns.
In the space of one year, Lukaku was seen driving three different Mercedes, signifying his soft spot for the brand. Including an AMG-GTR Coupe, AMG GLS 63, and S Class Coupe, his Mercedes collection alone is something to behold. But of course, that isn't the whole collection. Lukaku also owns three Maserati – the Ghibli, MC20, and Levante Trofeo – and, of course, a Bentley Continental.
Make your dreams a reality at findandfundmycar.com
At findandfundmycar.com, we offer a huge range of used cars from trusted dealerships all over the UK. So, whether you're looking for a sports car or something a bit more practical for day-to-day use, take a look!