If you've bought a car with some unwanted stickers, or simply want to update your own, we can help you.
Whether it was an ill-conceived decision or if someone has vandalised your car with a sticker, "how do I get stickers off my car?" is a frequently asked question in the motor industry.
Although removing car stickers isn't as easy as applying them, we have some handy tips to make the job go a little smoother. With our guide, you don't need a fancy car sticker removal tool. We show how you can use everyday items to remove vinyl stickers from car paint, windows and windshields without fuss.
How to remove stickers and sticker glue from car paint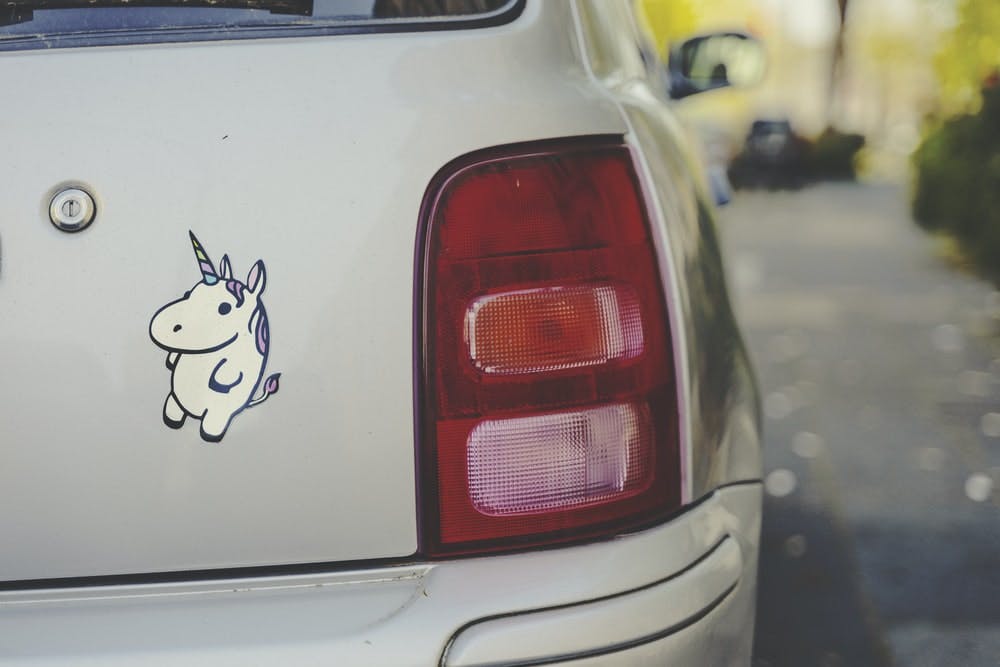 Removing stickers or sticker glue from car paint incorrectly can have very negative consequences. Damage to the paintwork can reduce the value of your car, and if you're trying to sell it, a spotty paint job leaves a poor first impression.
What you'll need:
A hairdryer
Car cleaning spray
A plastic card (e.g. a library card)
Patience
Old rag/towel/microfiber cloth
Car polish (optional)
How you can do it:
Make sure the surface is as clean as possible before starting the de-stickering process. Take a trip to the car wash, or make sure any dirt surrounding the sticker is removed.
Turn the hairdryer on to its hottest setting, and hover it a few inches above the sticker.
Hold this position for a few seconds, then start to move so the heat hits all parts of the sticker.
Use a plastic card to gently start scraping the edges of the sticker, at an angle. As the sticker is hot, you may be able to create a sticker tab and just pull it back off.
Continue repeating steps 3 and 4 if the process is proving difficult.
Wipe away any excess residue using car cleaning spray and a microfiber cloth. Feel free to polish the area too!
How to remove stickers from car glass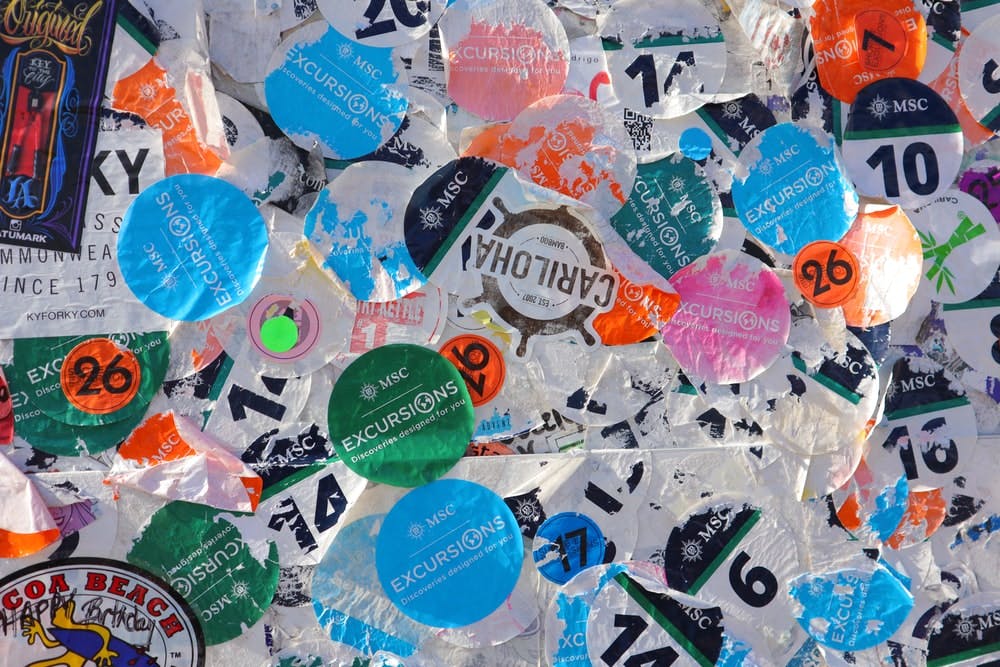 What you'll need:
Glass cleaning solution
Adhesive remover for cars
Old rag/towel/microfiber cloth
Razorblade
A can-do attitude
How you can do it:
Prepare the surface by dampening the sticker using a cloth and some warm water.
Using your bare hands, attempt to peel away as much of the sticker as possible.
Apply some adhesive remover (according to the packaging's instructions), and let it soak in.
Slowly and safely begin to chip away at the sticker's remains with a razor blade. Use this at an angle to assure you don't scratch your window.
Once you're happy with the result, remove all residue and wipe using glass cleaning solution!
Don't worry about spotty paintwork with our dealers
Whether you're removing from paintwork or glass, remember it is bound to be a lengthy process that requires a bit of perseverance. Don't get yourself into another sticky situation, and get your hands on a sticker shield next time!
Thankfully, if you're looking for a new vehicle, you won't have to worry about how to remove a sticker from a car with our trusted, reliable dealers.