each month, we take a look at some of the best used cars on the market.
Here are some of the cars catching our eye for June.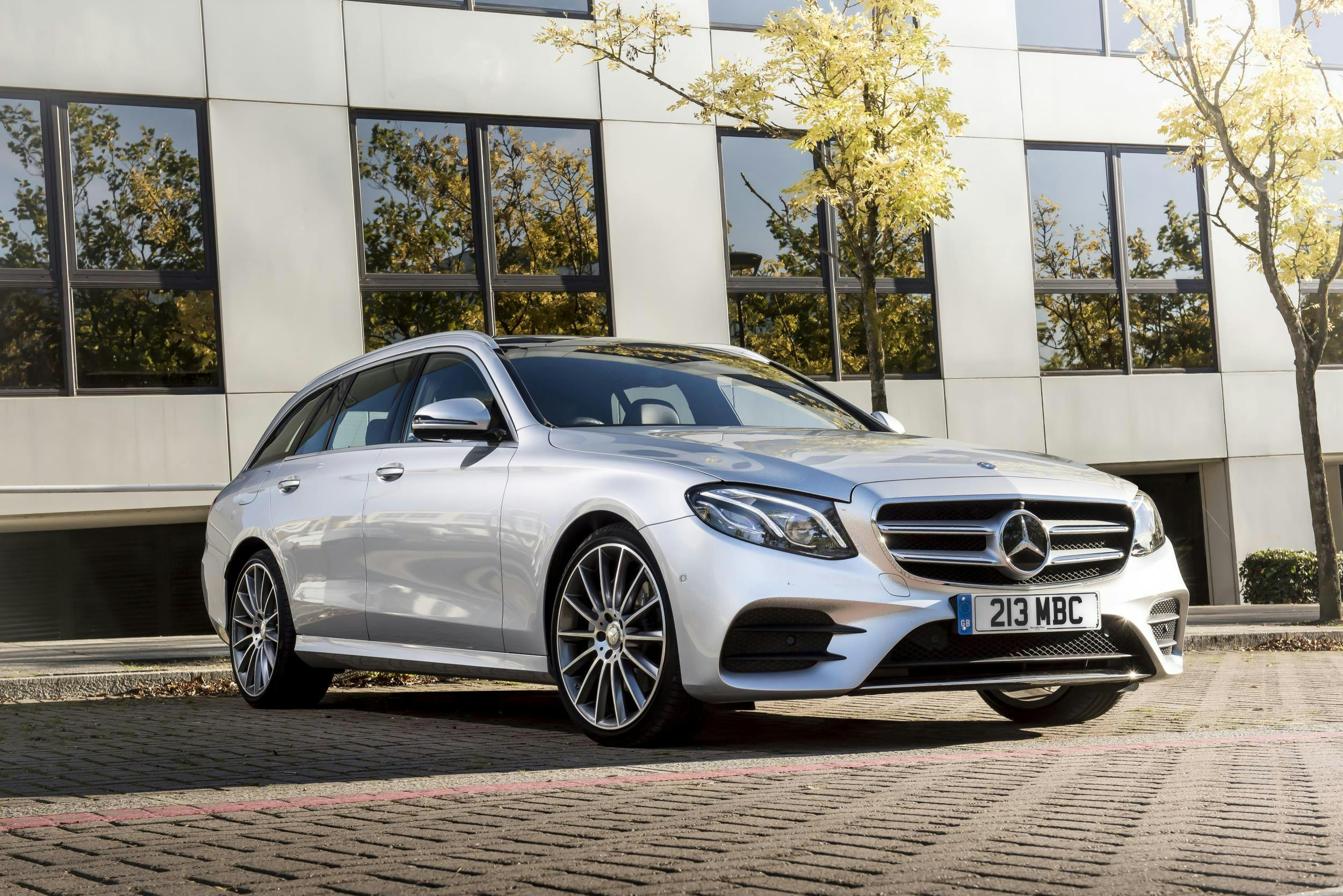 #1 – Mercedes E-Class
Sitting in between the larger S-Class and the more compact C-Class, this classy saloon is often viewed as the most 'on the money' option for what you get in return in terms of comfort and spec. Pitched directly against the hard-to-beat BMW 5 Series, it's available in a few different guises — in addition to the saloon option, you can also pick up a very roomy estate, a nippy coupe, a cabriolet or the All Terrain off-road option.
One of the outstanding features of the E-Class is its grip, which is particularly good on the basic models, but improves with the sportier designs. Steering is also a plus, although it does veer towards comfort and balance rather than a thrilling ride. From 2016, Mercedes have really ramped up the interior design to compete with the BMW 5 Series – there's the option of a giant dash display and there are plenty of buttons to play with. Whichever version of the E-Class you choose, space is also at a premium, so there's plenty of scope to pick one up as a luxury family car.
Pick up a used 2016 Mercedes e-class from as little as £14,799 at findandfundmycar.com*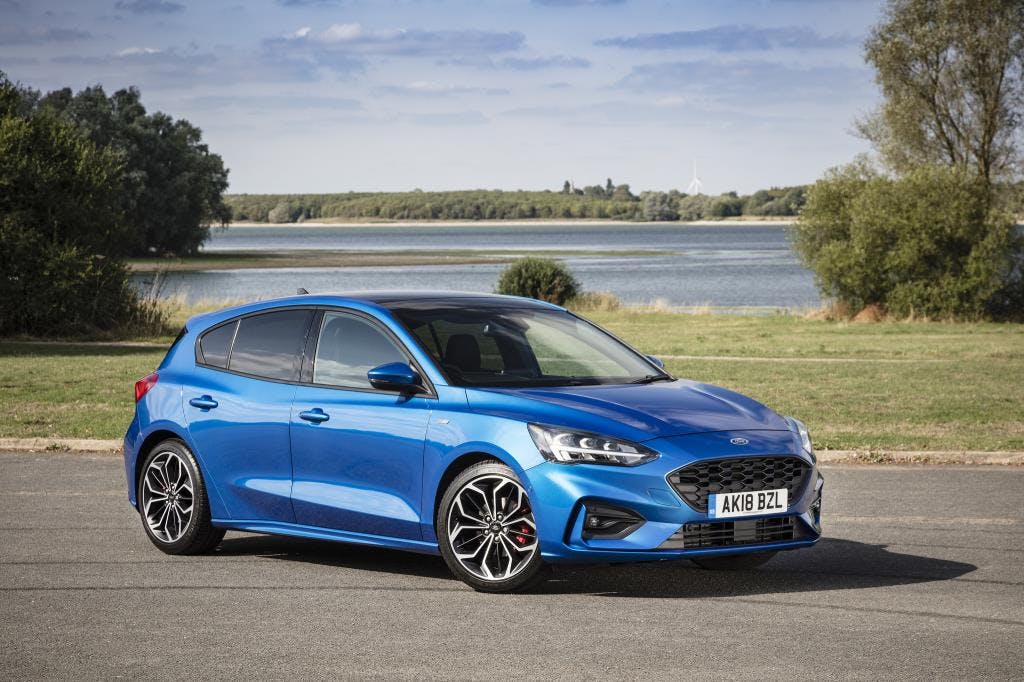 #2 – Ford Focus
With an upgraded interior and improved handling, the Ford Focus goes from strength to strength as a great family car choice. It's also one of the safest cars on the road, with consistently good Euro NCAP ratings, meaning you're in safe hands whether travelling alone or with passengers.
From 2014, Ford introduced a new range of petrol and diesel engines for the Focus which retained the performance of the older models, but resulted in better fuel economy and reduced emissions. There have been a few changes to the steering and suspension too — motorway driving is a dream but it's equally as capable around city streets, no matter what the quality of the roads.
The interior has also had a revamp – in particular the Infotainment system which is one of the best in its class. There's also a decent amount of space in the Focus but even though it's marketed as a five-seater, four would be a much more realistic target, especially if your passengers are carrying luggage.
Pick up a used 2014 Ford Focus from as little as £4,895 at findandfundmycar.com*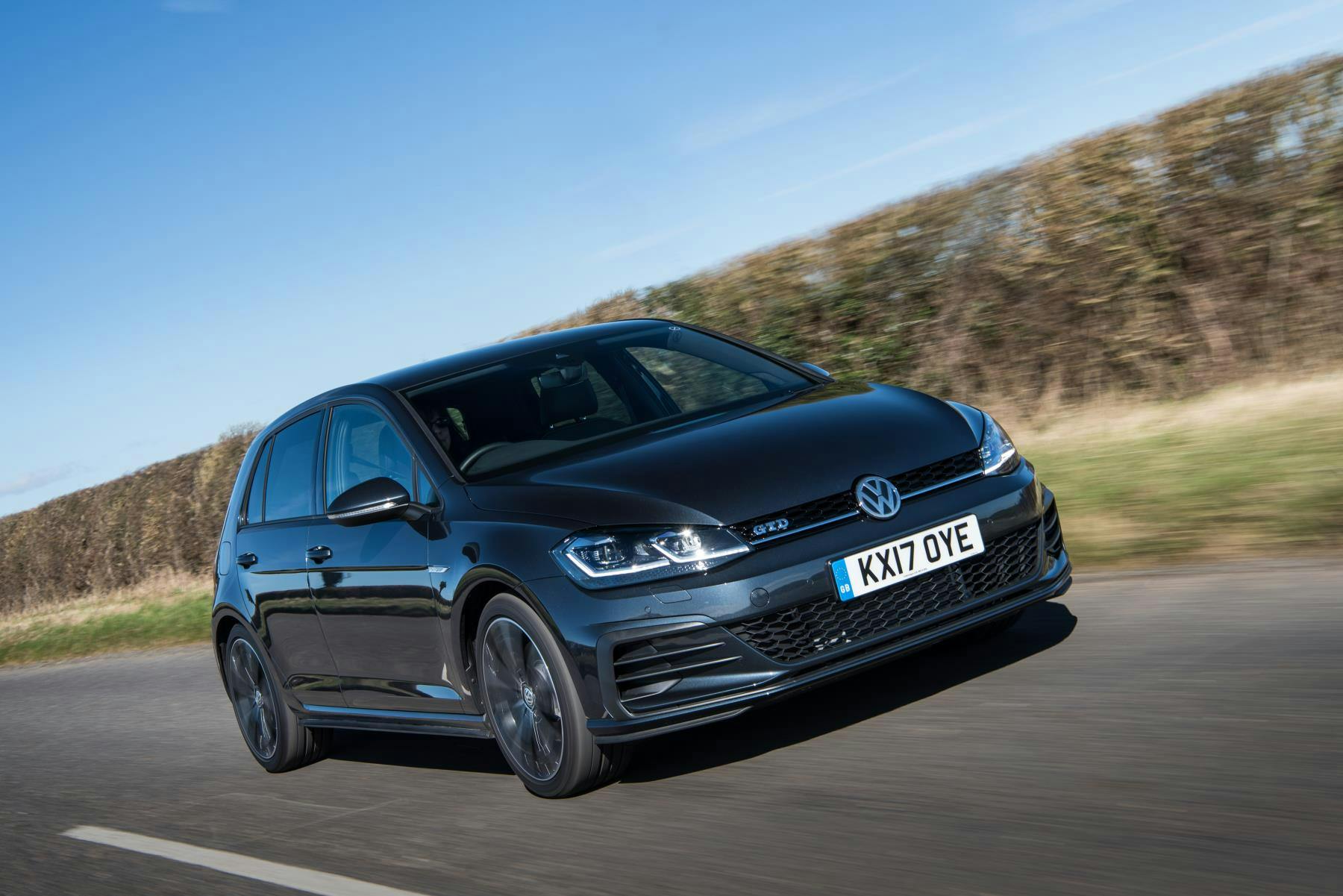 #3 – Volkswagen Golf
The VW Golf is the daddy of the family hatchback. It's the car that almost anyone looking for a car in that class aspires to – whether it be brand new or second hand. The question isn't 'should you buy a second hand Golf' as much as 'why shouldn't you buy one?' The Golf has been around for 45 years now, and it has constantly been upping its game. Focusing on the MK7 model (2013-2016), it can be viewed as the first 'new' Golf in almost 20 years, thanks to extensive redesign in an attempt to fend off competition from cheaper South Korean imports.
The first thing to note is that the MK7 is a little wider than its predecessors, which in turn offers more interior space. Despite the extra width, other changes to the setup means that this generation Golf is 100kg lighter, allowing for a zippier ride. Overall, it's an enjoyable ride for both driver and passenger. The power steering may not offer as much sensitivity as other vehicles in the field but if that's the only drawback we can find, you know you're onto a good thing with the Golf.
Pick up a used 2014 VW Golf 1.6 TDI from as little as £6,750 at findandfundmycar.com*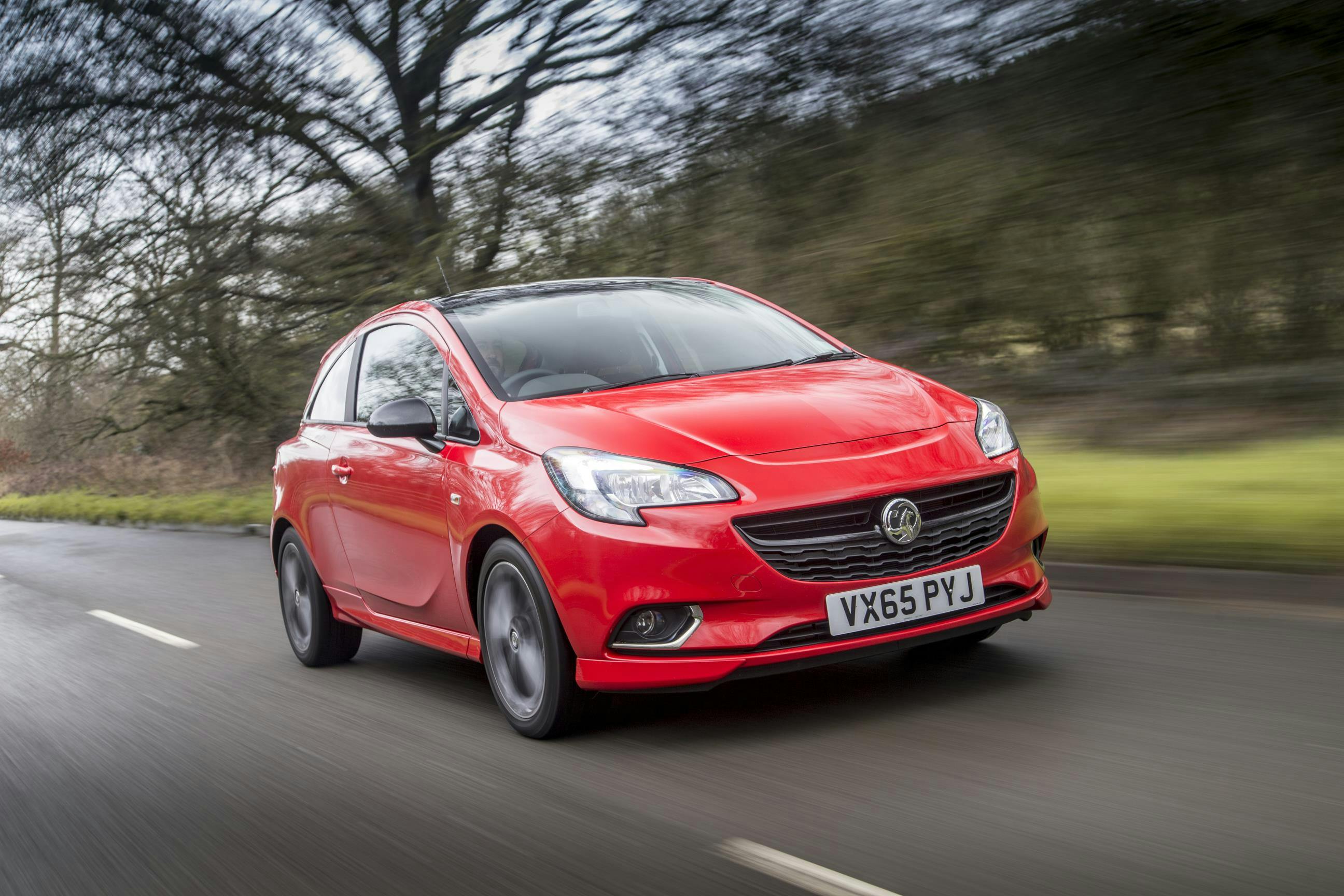 #4 – Vauxhall Corsa
For such a small car, the Corsa is surprisingly spacious and offers great value for money. That may already be enough to convince you to pick one up second-hand, but let's delve a little deeper.
More on the space first though — the Corsa is almost TARDIS-like in terms of the legroom and headroom that you get, especially in comparison with its main competitors such as the Fiesta or the Polo. So if you've got three kids in the back, or are heading into town with a few friends, they'll be more than happy with the space they've got.
Being a Vauxhall, you can pretty much guarantee that it'll be well-made both inside and out. The interior is much improved for this generation compared to the previous model and the entertainment system and dash are all laid out very nicely. There are also a wide range of engine options, including a diesel.
The ride is pretty similar whichever engine you choose — it's not going to make you break out in a sweat with excitement, but it's going to get you from A to B quickly and comfortably. For the money, it really is a great small family car.
Pick up a used 2015 Corsa 1.4 SXI from as little as £4,995 at findandfundmycar.com*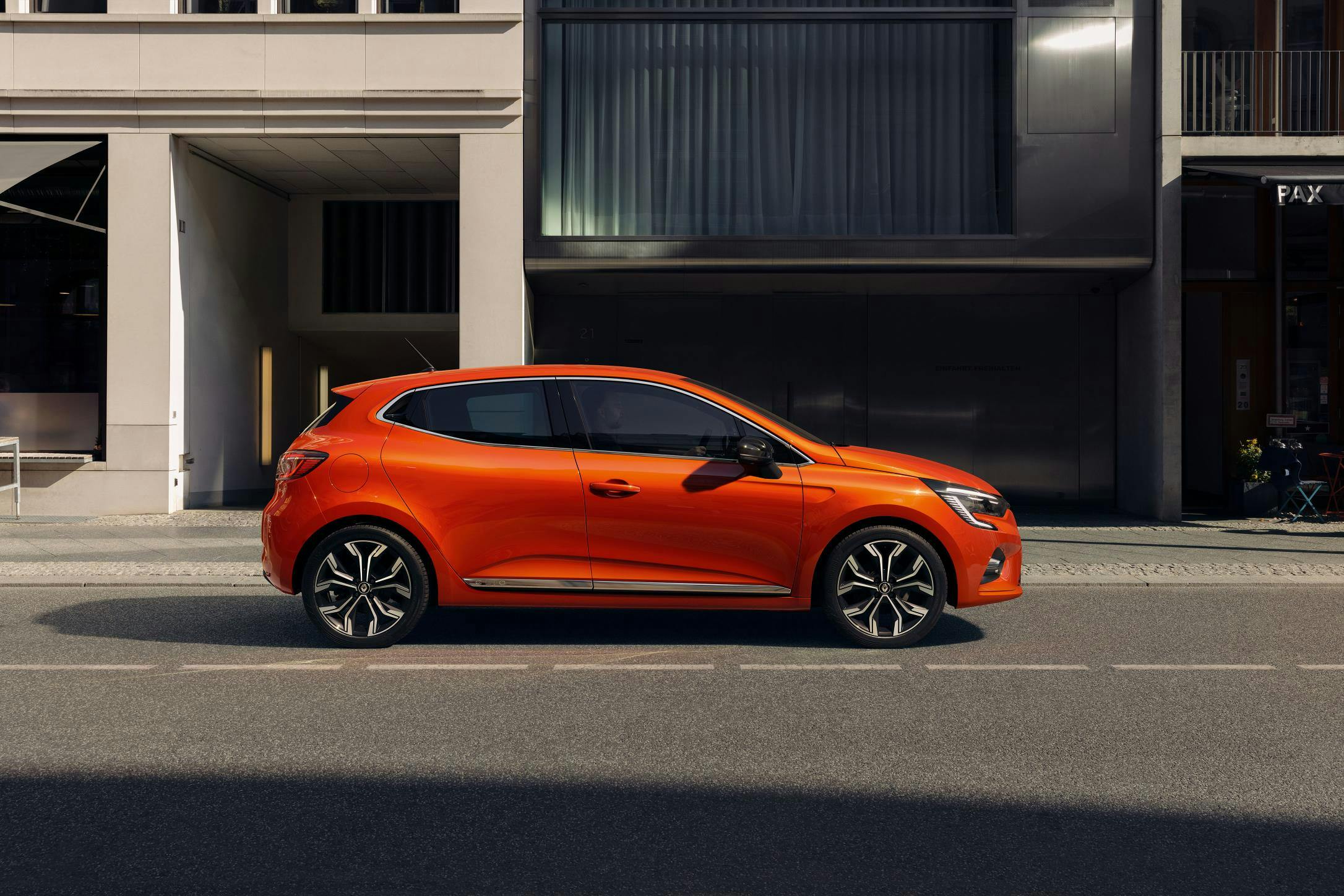 #5 – Renault Clio
We mustn't forget the diesel options, and the Clio 1.5 DCI is one of the most impressive in its class of recent years. The first thing to note about the Clio is the value for money you get in the long-term. Not only does the Clio hold its value quite well, this particular model boasts upwards of 80mpg (on paper), which is not to be sniffed at in today's world of forever rising fuel prices. There's even an Eco mode, which may add a few more precious miles to that already impressive total.
It also handles very well – the suspension may not be set up for a sporty feel, but it's certainly comfortable. That's not to say it isn't fun to drive – it may not give you that flutter of excitement that you get when you drive a Fiesta, but it's really not that far behind.
The interior may not to be to everyone's taste – there's plenty of plastic on show – but the overall build is good and it certainly feels sturdy. A great diesel option which will hold its value if you come to sell it on, and won't cost the world while you're driving it.
Pick up a used Renault Clio 1.5 DCI from as little as £5,490 at findandfundmycar.com*
* prices correct at time of writing