Off-the-grid living has been a growing movement for many years now. Starting as early as the introduction of recreational vehicles to the motoring market, drivers across the world are embracing their abilities to disconnect from the mainstream and kick back on their own terms.
There are many reasons for this. Not only can  buying a car or van and decking it out with life's essentials be substantially cheaper than buying a house (especially these days), the lifestyle lends itself incredibly well to those who have a thirst for adventure and exploration.
Has the idea of living off grid piqued your interest? Well, you're not alone. As one of the motoring world's biggest TikTok trends, there are clearly millions of us out there with the desire to live remote. Here's everything you need to know about the car/van life trend.
what is car/van life?
Car Life refers to the lifestyle choice of living in your car. While it sounds simple, the lifestyle involves much more than simply transferring all your possessions into your car and calling it a day. Car Life (especially Van Life) is much more luxurious, with those partaking in the trend often kitting their vehicles out with flashy upgrades that rival even the most modern of homes.
Looking at TikTok's view numbers, it appears that living in a car by choice is quite popular, with there being 280k posts dedicated to the trend, having gathered over 4 billion views collectively. Granted, the hashtag #carlife is sometimes used by plain old car enthusiasts to show off their fancy wheels, a vast majority of the posts are from those that live off the grid.
can you sleep in your car?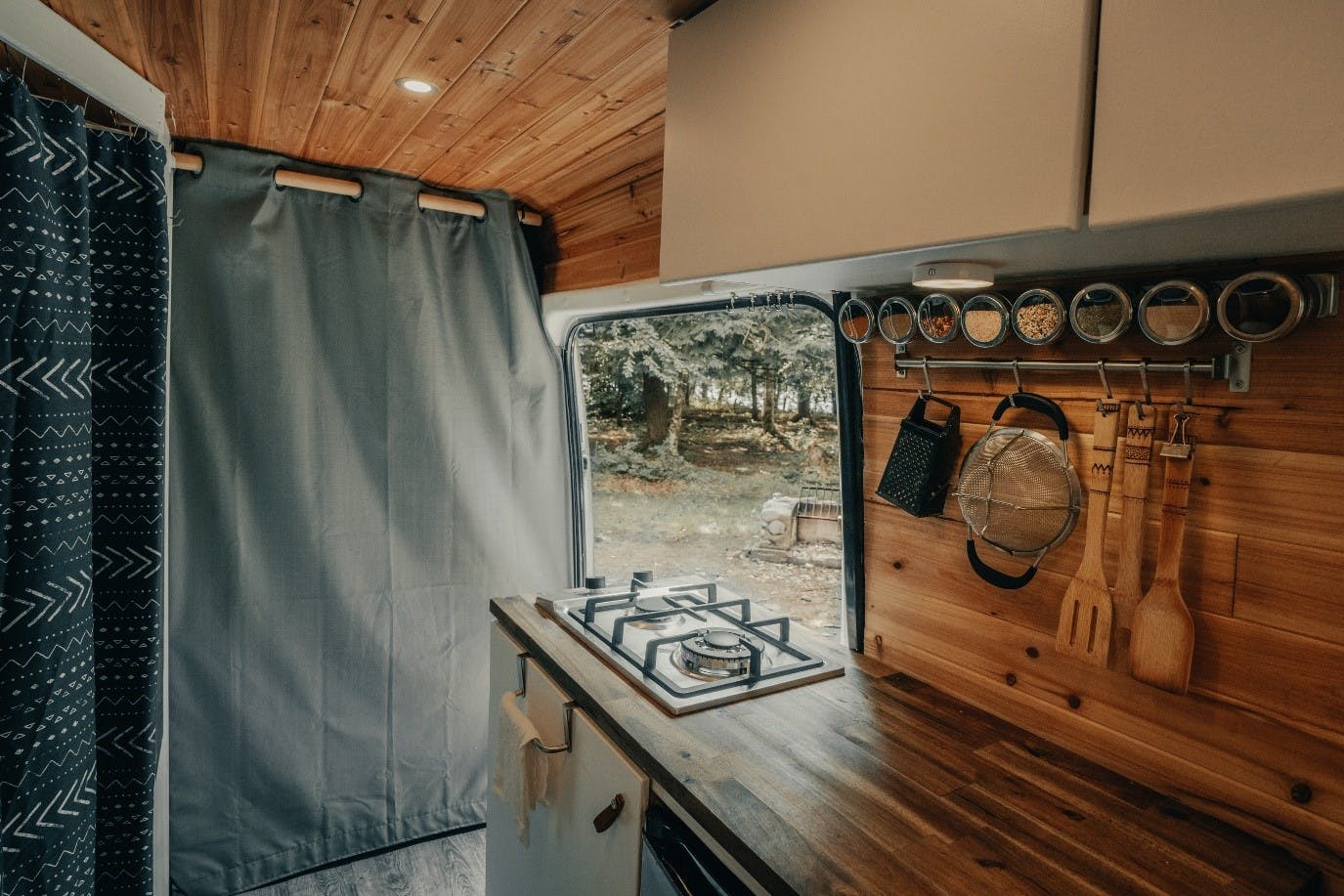 One of the greatest challenges that car life enjoyers face is where they lay their hats at the end of a busy day. Finding a safe place to sleep in your car is tricky, but not impossible.
According to the law, it is not illegal to sleep in your car, despite common belief. There are, however, laws around where you choose to sleep in your car, meaning it's not just a case of pulling up on any random road.
suitable car sleeping locations
While private roads are always preferred when it comes to sleeping in your car, there are a few service stops on public roads that can be used for it. Here are some safe car sleeping locations:
Motorway services
Streets without parking restrictions
Private car parks (providing permission has been granted)
Driveways (providing permission has been granted)
can you live in your car?
Just like with laws around sleeping in your car, there are not currently any UK laws that prohibit motorists from occupying their vehicles full time. It is advised that off-grid life is a bit more comfortable in a larger van such as a Mercedes Sprinter (but can be as small as a Vauxhall Combo), meaning that a lot of cars will be out of the question.
Cars are often filled with additional trim pieces to make them comfortable for multiple passengers, whereas vans tend to have large gaps of space for cargo, which is perfect for storing your everyday essentials.
Thankfully, though, used vans can be found for nearly the same price as their passenger-focused counterpart.
benefits of van/car Life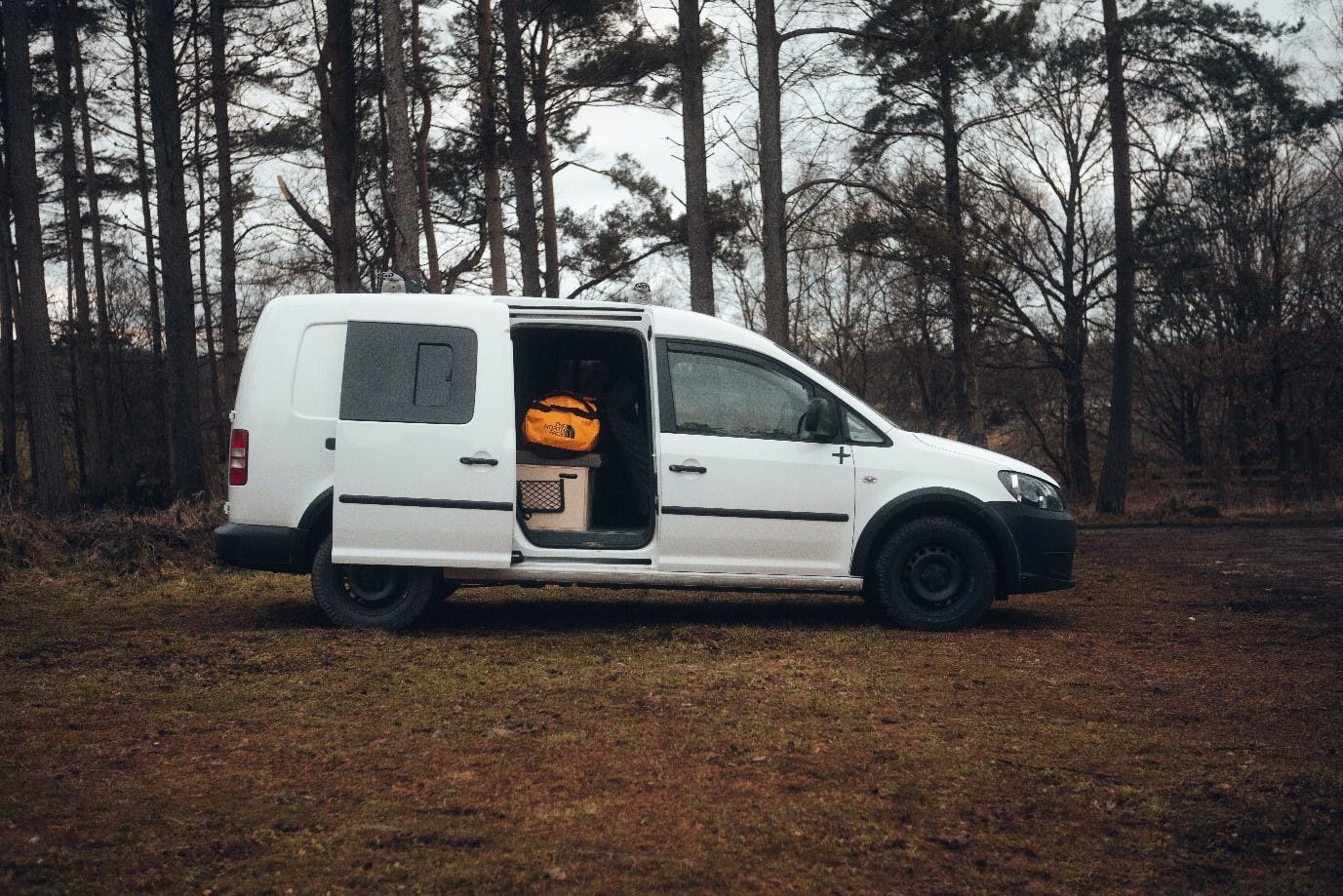 lower living costs
With the cost-of-living crisis continuing throughout the UK, many individuals are seeking out ways to cut back on their daily expenses while still enjoying themselves. With significant portions of costs arising from rent/mortgages and daily bills, these two biggest offenders are desirable cutbacks for many to make. Living in your vehicle can help with this, as the only real costs to think about revolve around setup, tax, insurance, and vehicle maintenance, all of which can be lower than the costs of owning a home.
unmatched freedom
Have you ever wanted to just pack up all your things and head out on a spontaneous trip? With car/van life, you can do exactly that. Having all your possessions available on-hand makes for a great freedom booster. No longer do you need to think about how long it would take to prepare for a trip or what things you may need – everything you could ever hope to need is right there with you, in your vehicle.
learning new skills
Van conversions, especially those done on a DIY basis, are a great opportunity to build up your motoring knowledge. Not only will you be handling tricky components, but you may also even need to make some last minute, bespoke modifications to your setup to suit your needs. All of this will require you to think outside the box and learn new skills that you wouldn't normally get through just being a regular car driver.
convenient travel
As quite possibly the most blatant advantage to travelling in your vehicle, car/van life affords the utmost convenience when going out on trips. There are no alarms to set, no keys to leave with neighbours or possessions to worry about, all of it comes along with you the moment you decide to change sceneries.
more motoring guidance and info from findandfundmycar.com
 Whether you're looking for tips on how to look after your car or need inspo for your next, whatever your needs, you can learn more about motoring and driving at findandfundmycar.com. Get clued up with our range of how-tos, roundups and interesting motoring stories right here on our blog.