While scooters aren't usually the first thought for transport in the UK, there are plenty of reasons why they deserve to be considered. They typically lose out in the battle between scooter or motorcycle, but these underdogs deserve a second consideration before you write them off.
Whether you're eager to find your first mode of transport or looking for a vehicle that's a little more streamlined, here are our top reasons for, and what to know before, buying a scooter.  
Price and efficiency
So, why buy a scooter instead of a motorcycle? Perhaps the most obvious reason to consider purchasing a scooter is the price. Particularly when weighing up between a scooter or a bike, the former is significantly less expensive as well as being much more fuel efficient.
Scooters also don't tend to need much maintenance after purchasing, so they're cheaper in the long run than a motorcycle or car. The first purchase takes the brunt of what you'll pay all in all for the vehicle.
Early rider accessibility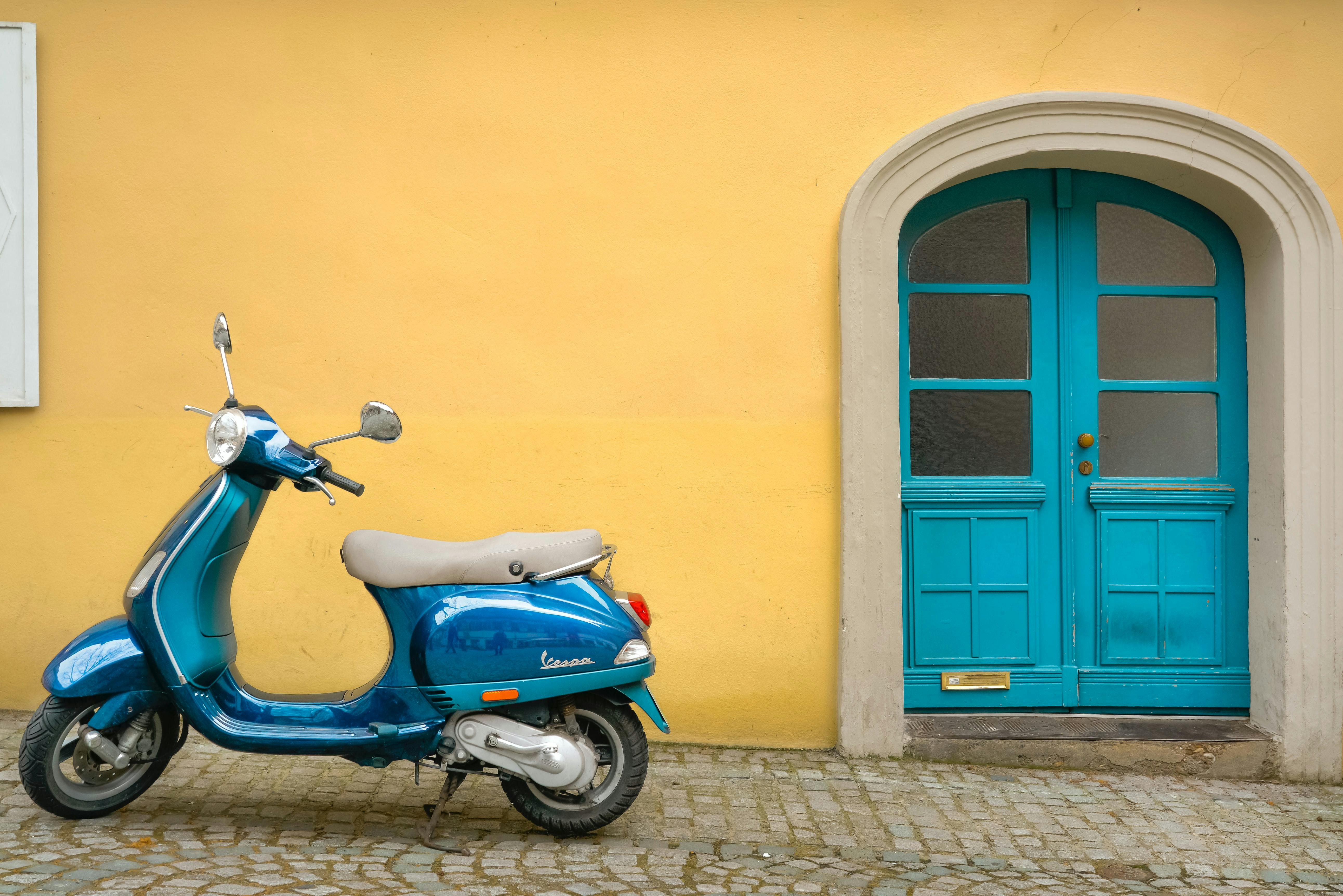 You can start using a scooter on the road from age 16, having applied for a provisional license a month beforehand. This, obviously, is a full year before you can get near the drivers' seat of anything else, so young go-getters eager for independence should consider a scooter as a viable alternative to an annual train ticket.
You will need a CBT (compulsory basic training) certificate to drive on public roads as a provisional driver. After that, you'll need to pass your full moped or motorcycle test within 2 years. If not, you'll have to take your CBT test again.
It's important to follow these rules to avoid fines, but we believe the faff to be worth it for the payoff a scooter can provide.
Storage
Source: On The Wheel - Southwick
Yes, you read that right - most scooters have a surprising amount of storage. Take the Suzuki Burgman, for example: this deceptive scooter may look streamlined and stylish, but it somehow manages to fit 62 litres of storage under the seat.
If this isn't for you, or you're a savvy driver looking to carry even more cargo, why not consider purchasing a storage rack for the back of your scooter? Or, if you're a bit more classic and convenient, without a back to the seat you could get away with simply wearing a backpack on your travels.
Ideal for city driving
Scooter engines typically range from 50cc to 300cc, whereas motorbikes are 150cc to 2,000cc. This makes the lower-powered scooters ideal for shorter journeys, such as work commutes through cities. That, and their manoeuvrability makes them great for weaving through traffic.
Even 50cc scooters can get up to 30mph, which, since this is often the speed limit in cities anyway, makes them ideal for the location.
Easier to handle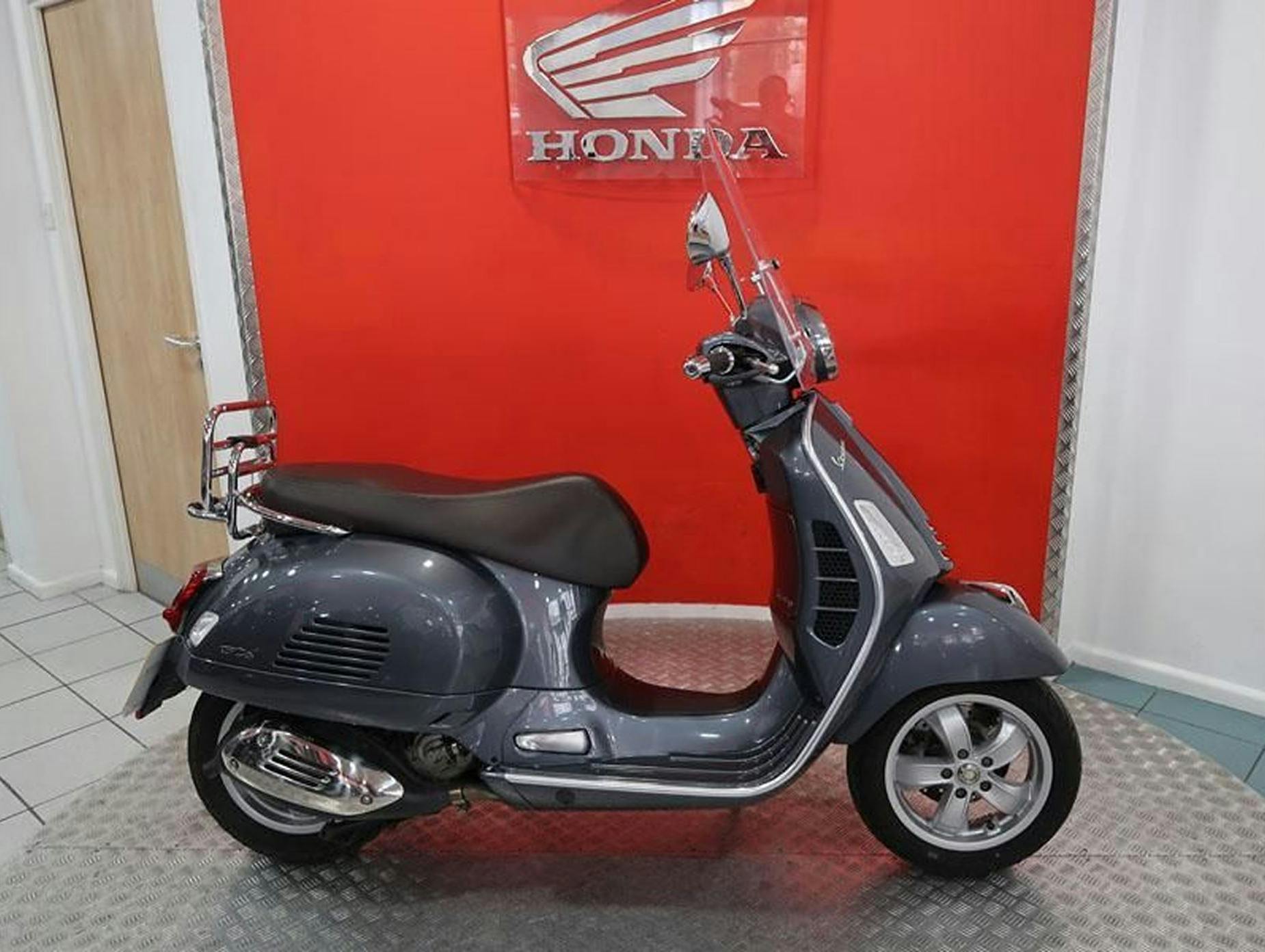 Source: Doble Motorcycles
As previously mentioned, scooters are generally less powerful than motorbikes. This makes them ideal for first time buyers as the handling on them is much easier.
Most scooters are automatic rather than manual, meaning you don't need to learn clutch control or how to shift gears. Again, this makes them an ideal vehicle to treat as a stepping-stone into a motorcycle if that's where you'd eventually like to end up.  Having said this, scooters are still an exciting, easy-to-learn vehicle in their own right.
Usually we associate power with looks, but that isn't the case for scooters when Piaggios are on the market. If you're looking for a scooter that provides a bit of eye candy as well as practicality of, we recommend something like one of our used Piaggios. This is a classic, beautiful scooter that we truly believe you can't go wrong with.
Find your dream scooter with findandfundmycar.com
If you're set on your choice but are still unsure of how to buy a scooter, we're here to help.
Not only can we advise you on the best scooters on the market right now, but at findandfundmycar.com, we have a fantastic range of used cars and scooters from trusted dealers all over the UK.