You see this advice everywhere: before you buy a car, make sure you test drive it. However, while this is good advice, it rarely comes with an important explanation of how to test drive a car properly.
Most drivers know what to look for when it comes to the obvious things, such as any strange noises or noticeable damage, but there are small red flags that you should pay attention to.
Below, we list our top test drive tips, from what to ask the car owner or dealer to how to look for faults and a basic run-through the test driving process.
Don't forget to check the Government advice in your area to see whether it's safe and legal to test drive a car during lockdown or other restrictions.
What do I need to test drive a car?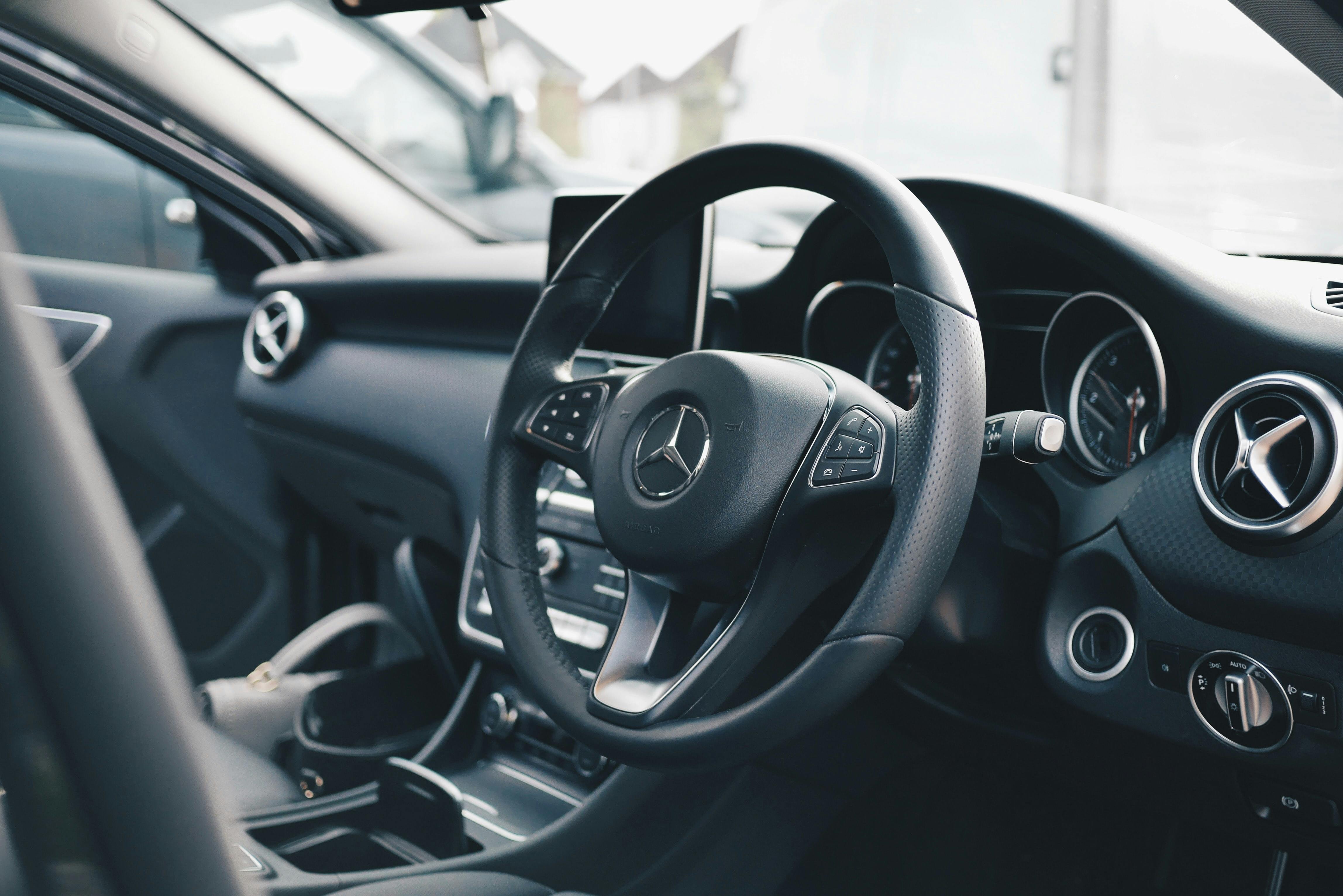 Test driving a car is easy, right? You just ask the owner/seller for permission, then you hop in and drive. Sorted.
Well, you'd be wrong. There are a few steps to take before test driving a car, so be sure to follow these.
Check your insurance
Many drivers neglect to do this step, but it's very important to keep you safe. Check with your insurance company before test driving a car to see if you're covered. If your insurance doesn't cover you for driving another car, then arrange temporary cover.
If you're test driving a car with a dealership rather than a private buyer, the dealership's own insurance will likely cover you. It's always best to check with them first though.
You don't want to be liable for any damages that occur, if an accident happens during test driving. Bring your insurance details with you when you test drive, too, just in case you need it.
View in daylight hours
Test driving a car at night is generally a bad idea. Driving the car will pretty much be the same, and it does allow you to test the car lights, but you can easily miss issues with the car's exterior.
The inability to see damages like rust, bumps and scratches can lead to you paying over the odds or having a car that you don't like.
Cross-check the seller's name and address (if possible)
Buying from a fundandfund dealership will add an extra layer of safety as they'll have been vetted and approved by MotoNovo before becoming a findandfund dealer. You'll also find their dealership details in the listing so you can check their website, reviews and business address.
But if you're buying privately, cross-check the seller's name, address and business online before going if you can. This allows you to see any potential reviews beforehand and check to see if the seller is genuine. The majority of private sellers are, of course, safe to meet, but there's always a risk when you're meeting a stranger to buy a car.
We also recommend bringing a friend or partner with you for safety, plus having an extra set of eyes on the car doesn't hurt.
Always meet at the seller's home/business
On that note, always meet the seller at their home, business or dealership. Avoid meeting anywhere else. You can cross-reference this address with the car's V5C certificate, which checks to see if a car is stolen.
Meeting up in an odd or non-residential location is a big red flag that the car is stolen. Read our How To Find The History Of A Used Car post to learn how to spot anything amiss.
Remember, buying a stolen vehicle doesn't mean you own it.
Test drive tips: what to look for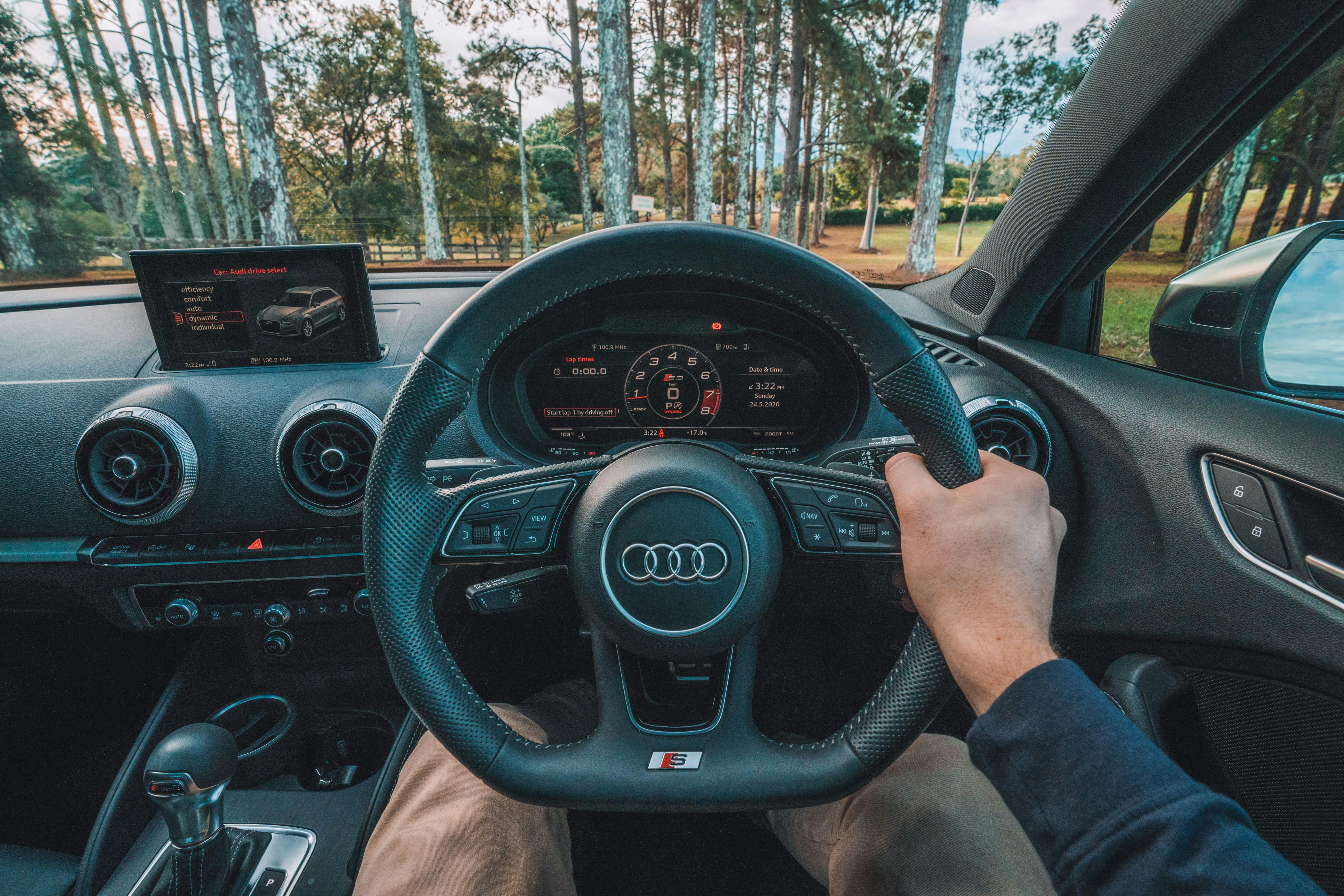 The engine
When it comes to the engine, there are a few red flags you should look out for:
Lots of engine smoke.
Sudden, loud noises. The engine's sound should be controlled and smooth.
The bonnet is warm before starting. If it is, start the engine from cold. Starting the engine from "hot" is likely the seller hiding a problem.
A dark, oily colour near the exhaust. If it's present, then it could mean the piston rings have a fault.
Blue, black or white smoke is always bad. Steam is fine.
Check the oil, engine coolant and brake levels. These can highlight issues, as well as indicate whether the car needs to be serviced.
If you think the car is nearing a service, you can negotiate for a lower price.
Gears
Simply try all the gears to ensure they run smoothly and "bite" the clutch. If the "biting point" is near the top of the clutch, then it probably needs replacing.
Testing automatic gears is similar. Ensure they can change smoothly, and give the car a good acceleration to test the automatic change.
Finding out what to look for when test driving a used car is all about the details, so don't be afraid to try different speeds.
Suspension
Don't just drive on smooth roads. See how the car handles bumps and uneven roads. If it's hard to handle or reacts strangely to unfresh roads, then it may not be the best option for you.
As always, any odd or sudden noises are a warning sign.
Handling
Steering should, broadly, be two things:
With the above in mind, ensure the car you're test driving doesn't make any odd sounds or resists too heavily when you're handling it.
Check the alignment of the steering wheel, too. You don't want it veering off to one side, and the last thing you want is a pricey steering repair a few months down the line.
Drive away with your dream used car
Since you know how to test drive a car, you now need to find the right one for you! If you're curious how car buying and the test-driving process works in lockdown, be sure to read our post on the subject: Long-Distance Car Buying: How to Buy a Car From Far Away.
At findandfundmycar.com, we stock used cars from a variety of dealers. Learning how to test drive a car at a dealership is the same as meeting an independent seller, so you're already set.