There isn't much to dislike about electric cars. Once seen as somewhat of a novelty, they are now attaining a household reputation for being less expensive, cheap to run and positive for the environment.
Coupled with government pressure for car manufacturers to produce more electric cars, the market is now full of options for would-be buyers. Tesla is now a very well-known company thanks to their electric car endeavours, and its actions have led to competitors taking notice and producing some excellent options for new buyers.
You can now find used electric cars under £5000 when, at one point, they merely seemed like the playthings for those with buckets of disposable income.
So, where does one start with electric cars? Below, we list the best electric cars for sale in the UK at a variety of price points to keep you informed.
The UK's best used electric cars
Tesla Model 3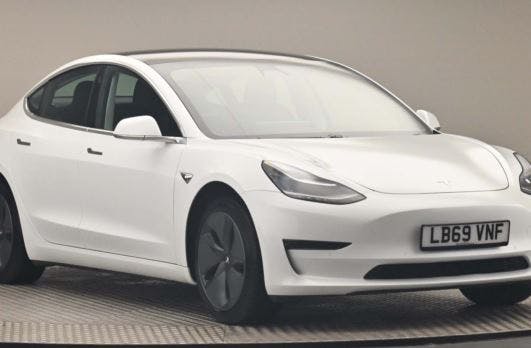 Source: Saxton 4x4 Limited
Okay, you may be rolling your eyes, but there is a reason why Tesla always comes up in every electric car conversation. The brand enjoys its ubiquity because it has spent years refining its models and leading the industry's innovations.
It's at the top-end of electric cars, even if purchased used, but if you pick up a Tesla, you rarely go back to any other brand.
The Tesla Model 3 feels like the car of the future. Other models may be guilty of overzealous design choices, but this model blends in effortlessly.
Thanks to its AWD dual-motor engine, it can hit 0-60mph in just 3.2 seconds, the interiors are extra sleek, and it comes with all the latest in-car electronics and add-ons. It's more robust than it looks, too, with a 5-Star safety rating for all occupants.
You'll be looking at around £55,000 for the latest Model 3, but with savings on fuel, that becomes much more agreeable. The older Model S is comparatively more economical, too, if this is just outside of your price range.
Find our dealers' listings of Model 3 Teslas here.
BMW i3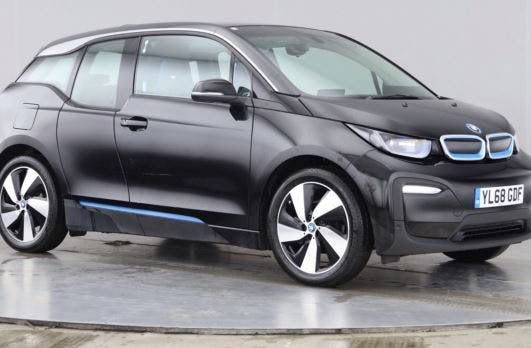 Source: Senior Cars
The BMW i3 arrived with a lot of hype, and for good reason. Touted as a "Tesla killer", the model didn't quite eclipse its closest competitor, but it's still an excellent car at a lower price point.
The car may look a little chunky, but it's zippy, hitting 0-62mph in 7.3 seconds. Its road performance is complemented by low running costs, savings on every mile and "flexible charging" on over 26,000 public charging stations in the UK.
It can last about 189 miles on a full charge, and for a small vehicle, it's ideal for families or those who need a lot of room inside the car.
With newer models averaging out at around £30,000, a BMW i3 may be the electric car you're looking for.
Volkswagen E-Golf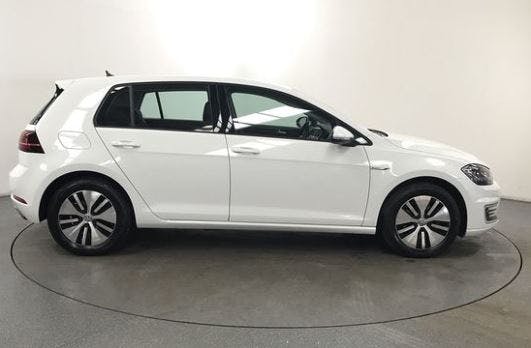 Source: HPL Motors Oldham
The Golf has been a reliable model of car for years, and the electric variant – the E-Golf – is just as dependable.
It's a comfortable, practical car that will last you for years. The model lasts 144 miles on a full charge and is significantly cheaper to run than its competitors.
At an average price of around £25,000, the Volkswagen E-Golf is ideal for those who want a car on the higher-end of the scale without shelling out a lot.
Does this look like the model for you? Then read our Volkswagen E-Golf listings to find your next car.
Nissan Leaf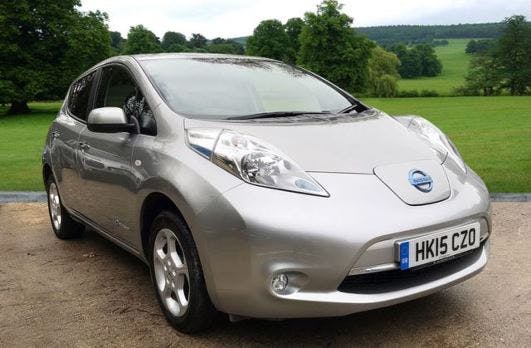 Source: Chris James Cars
The Nissan Leaf is a great mid-priced option. The model debuted in 2010, but its second generation of cars has been getting a lot of plaudits.
Newer models can last 239 miles in a single charge and they're speedy, too, hitting 0-62mph in 7.1 seconds.
For regular, older models, they can still average out at 168 miles on one charge. It's an alluring option for those who want a used electric car to replace their regular everyday car without breaking the bank.
Newer versions will be a little more expensive, but purchasing a used, older Nissan Leaf will only set you back around £10,000.
Renault Zoe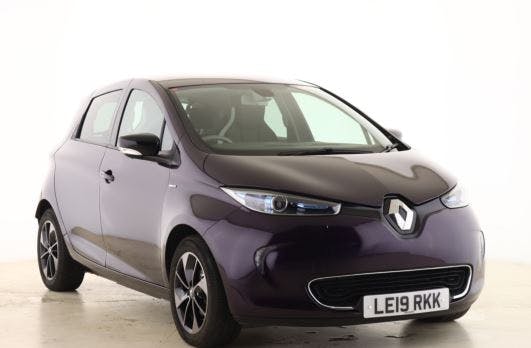 Source: Wilsons Automobiles and Coachworks Ltd
For a car on the lower end of the scale that still has all the benefits of an electric car, then the Renault Zoe shines.
As a small car, the Renault Zoe is speedy with a smooth driving style. It's ideal to get you from A to B while enjoying all the advantages that come with driving electric.
The average price normally comes to around £6000, but older models and good deals can be lower, meaning you could land a used electric car under £5000.
Discover our dealers' Renault Zoe listings here.
Find one of the UK's best second-hand electric cars
At findandfund, we only list partners who are trusted, reputable and know their cars inside and out.
Electric cars can be confusing, so for those who are struggling, we've put together a handy hybrid and electric vehicle guide.
If you're looking to make the change to electric, then dig into our full catalogue of used electric cars today.