Is it possible to get the best of both worlds out of a family car? Sometimes, drivers want a zippy small-car feel with large-car interior space. Not every driver likes to handle a large 4x4 or SUV, but driving a family around in a small car isn't much fun either.
Thankfully, manufacturers have grown more accustomed to producing excellent medium-sized cars in recent years. These cars manage to mix precise handling and easy parking with ample boot space and cushy seating.
Below, we list some of the best medium-sized cars on the market. Whether it's for your growing family or because you want a bit more space, these deceptive vehicles will keep you happy.
The best new medium-sized cars
The motoring industry moves quickly, so there's always a new car taking the top spot as best in class every year. Here are some of the best new midsized cars available right now.
Toyota Corolla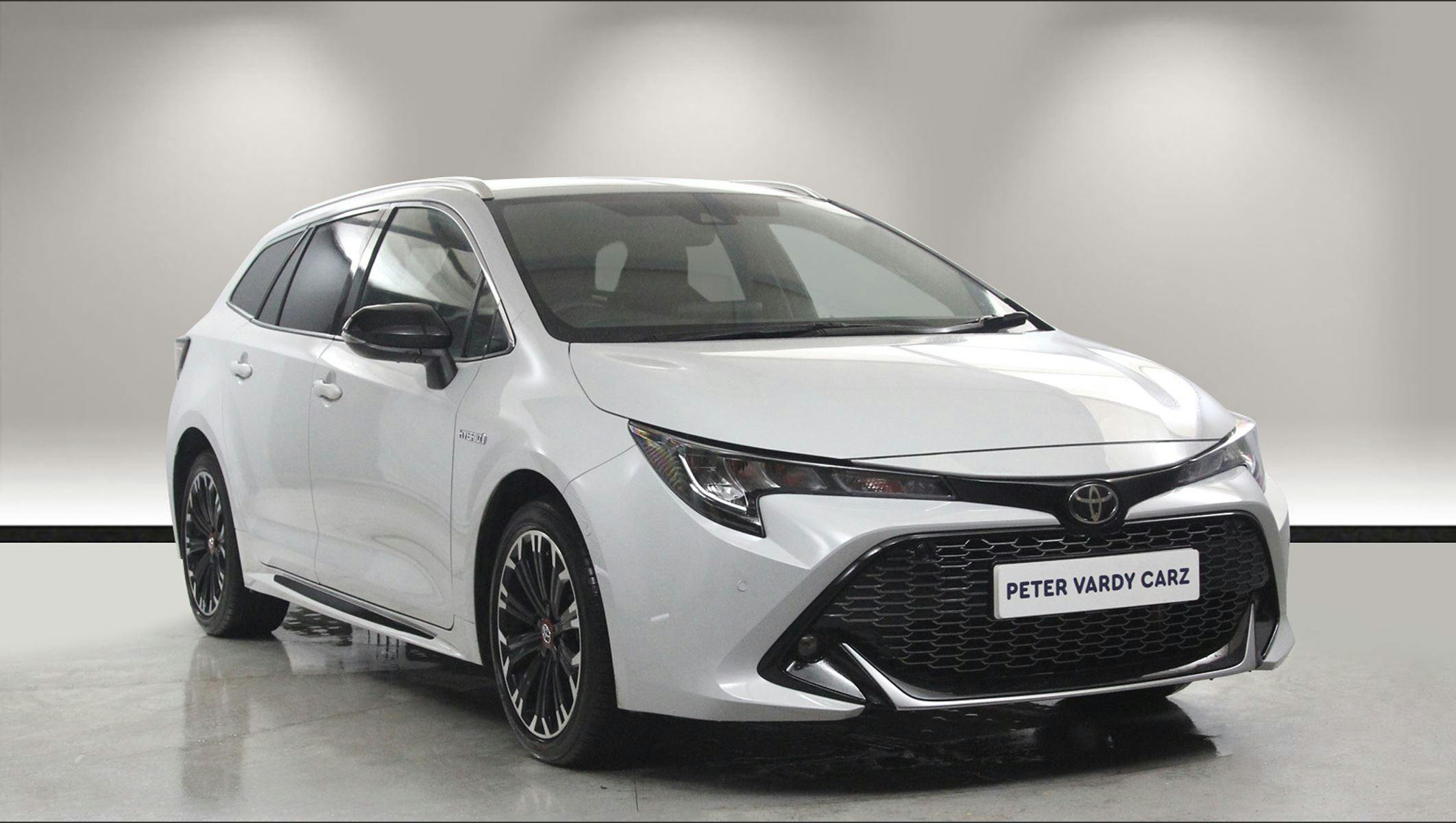 Source: Peter Vardy Carz Hillington
Although the Toyota Corolla has traditionally been seen as a lacklustre family vehicle. The 2021 model places it firmly within the 21st century, offering a sporty appearance, useful interior features and surprising performance.
Available in both its traditional and estate configurations, this latest iteration of the Corolla provides drivers with a car that is comfortable with daily commuting and city driving.
Find an even better deal on the Toyota Corolla through the second-hand market today.
Audi A3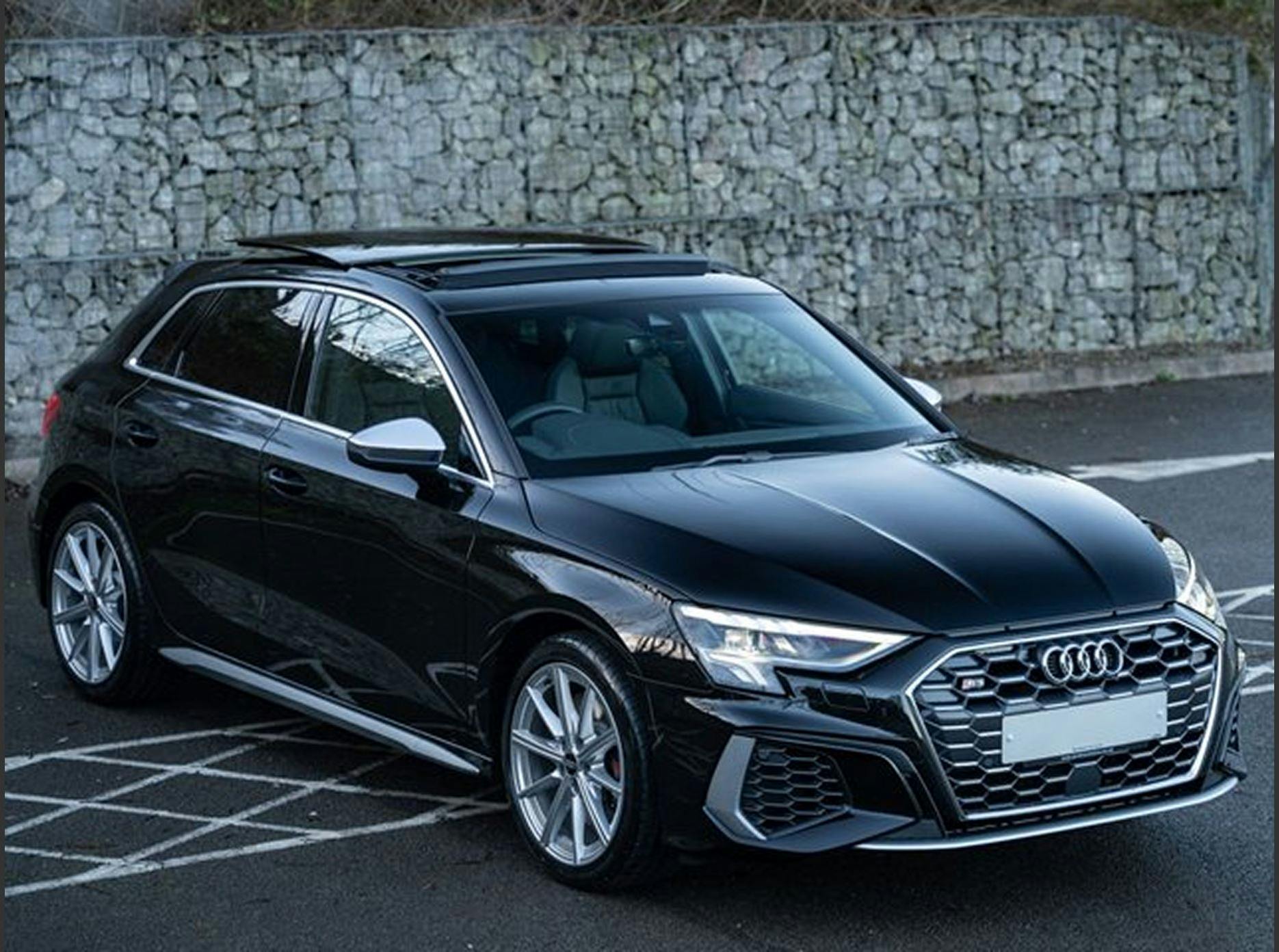 Source: RS Car Sales
For a premiere-style vehicle that won't empty your wallet, the Audi A3 is one of the best on the market. The carmaker has a reputation for producing high-quality vehicles, and the A3 brings in that distinct Audi style with space, power and ease of use.
Sure, there are better options when it comes to space, but none have the total package of the Audi A3. The model grips the road incredibly well, with excellent speed and low vibration. It's a car you can pack the shopping and golf clubs in, all while feeling like you're driving a smaller, sports-style vehicle.
If you want the best medium-sized car in terms of on-road excitement and style, then consider our range of Audi A3 cars today.
SEAT Leon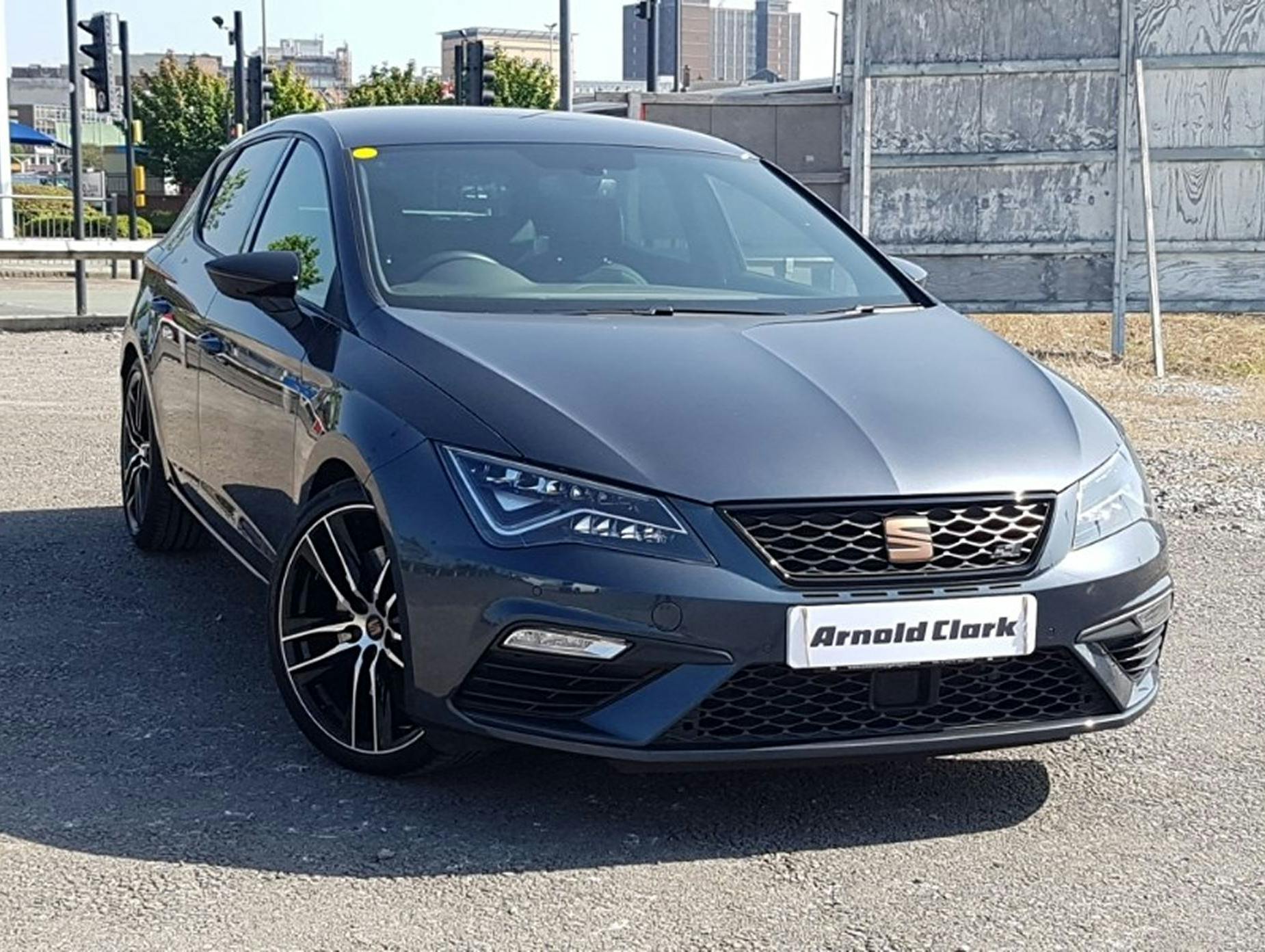 Source: Arnold Clark Vauxhall Stoke
The SEAT Leon is a great choice for those looking for a family car with a bit of stylistic flair. Although less feature-rich than some of its competitors in the medium-sized market, the SEAT Leon elegantly provides one of the most comfortable drives available.
Now in its fourth generation, the SEAT Leon has been loved by petrol heads for over 21 years, selling over two million units worldwide, with over 10% of those sales coming from the UK.
See what all the hype is about with your own SEAT Leon today.
The best used medium-sized cars
Volkswagen Golf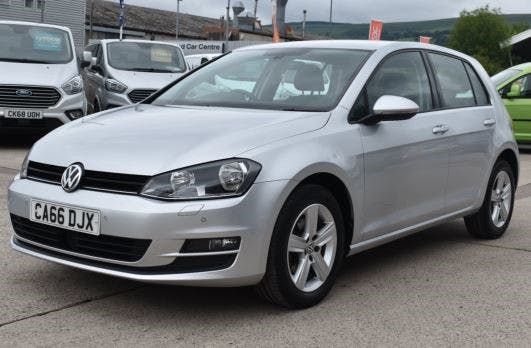 Source: Avondale Motorpark LTD
Known all over the world for its precise handling and value, the Volkswagen Golf has amassed a reputation for being the go-to all-rounder. With ample headroom and buckets of boot space, it's no wonder why it is commonly listed as the best medium-sized car.
Modern models are flush with all the in-car additions you'd need, plus plenty of seating and legroom for growing families. When driving it, the model feels more expensive than it is, making it suitable for a range of motorists from small families to young, solo drivers.
If you're looking for the best hatchback car, then you can't go wrong with a Volkswagen Golf.
Skoda Octavia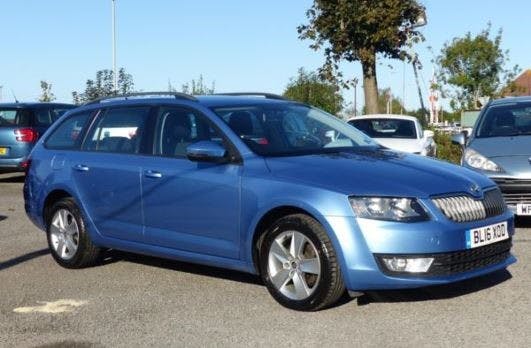 Source: Nick King Car Sales
The Skoda Octavia has been the Czech carmaker's most popular car since its inception. Brushing shoulders with more expensive, larger models from the likes of Mercedes but at a much lower price point, the Octavia rightfully has fans just for its value alone.
However, the car is perfect for families thanks to its interior space and easy drive, tackling the work commute, the school run and the weekly shop with ease. Modern models have attempted to go more upmarket, but they're still good value, especially considering how flush their cockpits are with modern tech and enhancements.
If you're searching for one of the best cars for a small family, then consider a Skoda Octavia.
Honda Civic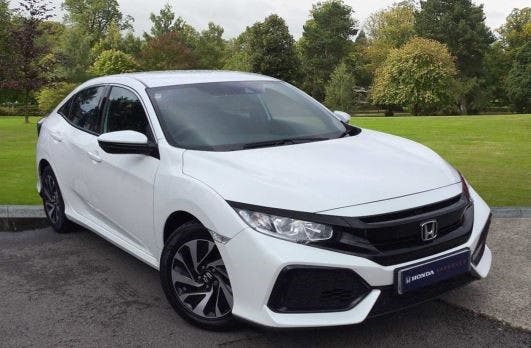 Source: Newton Honda
If you've been looking at medium cars for a while, you may find yourself thinking: "why do all these cars look the same?" Well, that certainly can't be said about the Honda Civic – with a big, bold design and unique chassis, it's a family car that looks like no other on the market.
Of course, you're not just going to buy a medium-sized car just based on looks alone. Thankfully, the Honda Civic packs everything a driver would want out of a hatchback car: space, decent speed and good fuel efficiency.
The design may put some drivers off, but for those looking for a family car with a bit of an edge, we recommend the Honda Civic.
Kia Ceed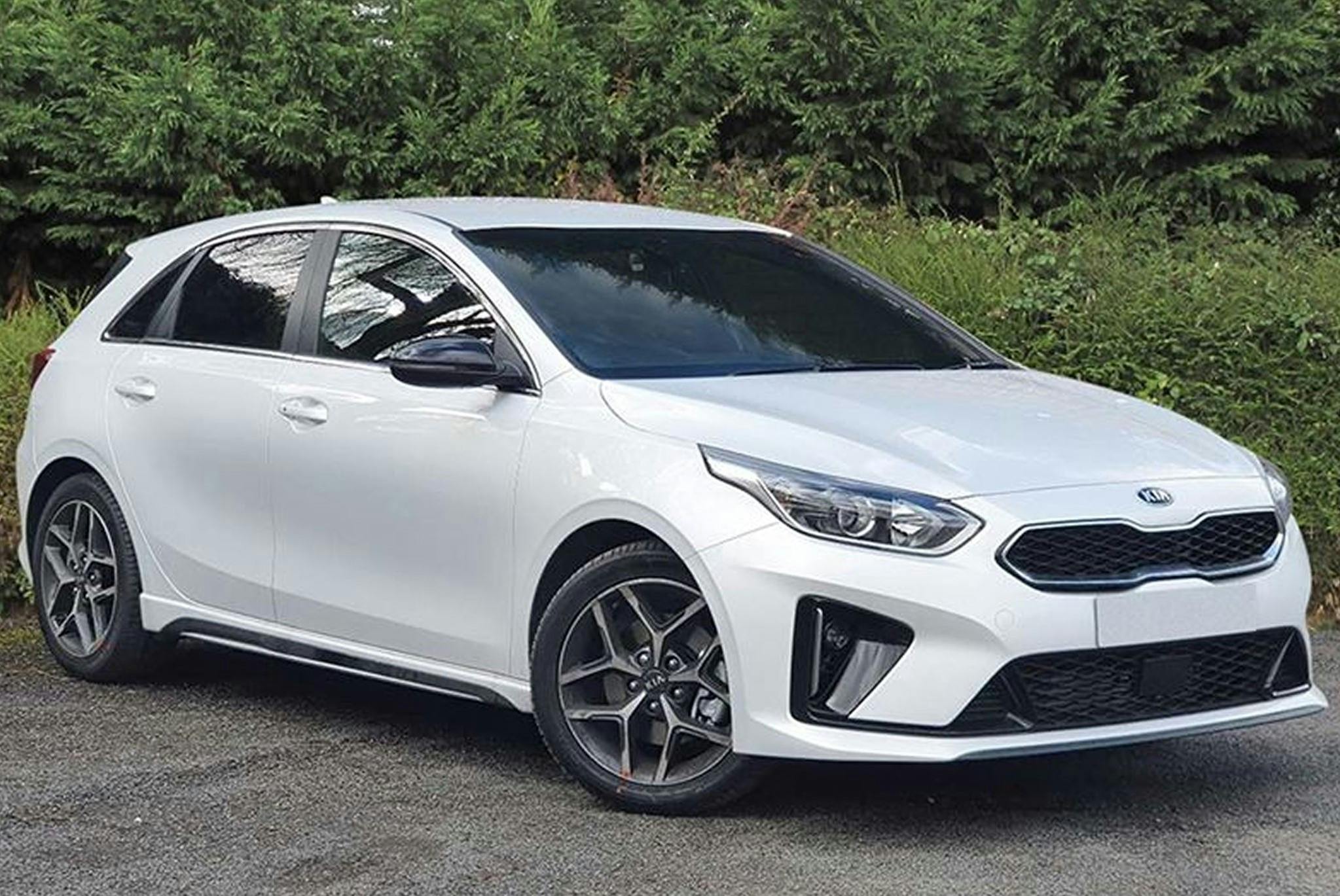 Source: Drayton Motors - Boston
The Kia Ceed may look a little middle-of-the-road, but it's a vehicle that defines itself on value. Not many other cars can beat its 7-year warranty, especially when combined with its competitive price point, fuel efficiency and space.
It looks like a large car for a hatchback class, but it has precise, speedy handling, making it suitable for long commutes and tight city parking.
If you're searching for a simple and dependable vehicle, then discover Kia Ceed listings today.
The safest medium-sized cars
Out of all of the many attributes that a car must fulfil, safety is the priority for all manufacturers. A fast car sounds great on paper, but if it wobbles at high speed or neglects to include essential safety features, it will quickly become shunned in favour of its closest competitor.
If staying secure and protected are your biggest priorities, you'll need a midsize car that is built with protection in mind. To put you and your passengers in good hands, this section will explore the best midsize cars for safety.
Volkswagen ID.3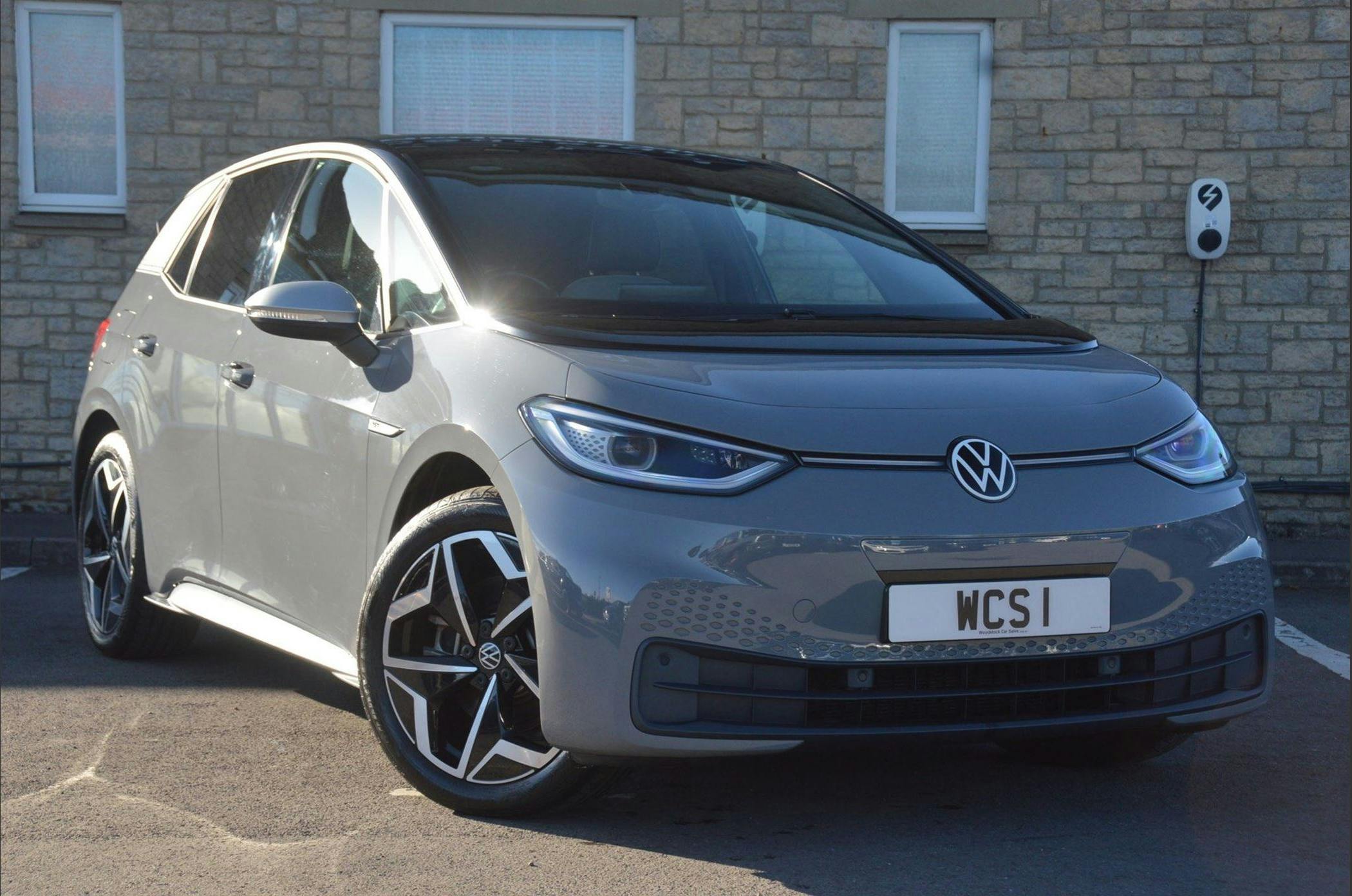 Source: Woodstock Car Sales
According to Euro NCAP data gathered from 2020, the Volkswagen ID.3 is the safest midsize car available with an overall rating of five stars given. It comes with both front and rear airbags, Isofix fittings, and smart lane management systems to keep drivers alert at all times.
After undergoing various crash simulation tests, the ID.3's bodywork did its very best to withstand severe damage without causing injury to passengers and has amassed an overall passenger safety rating of 87%. This makes it undoubtedly one of the safest midsize cars that money can buy.
If safety is your number one priority, browse for a Volkswagen ID.3 and stay protected.
SEAT Leon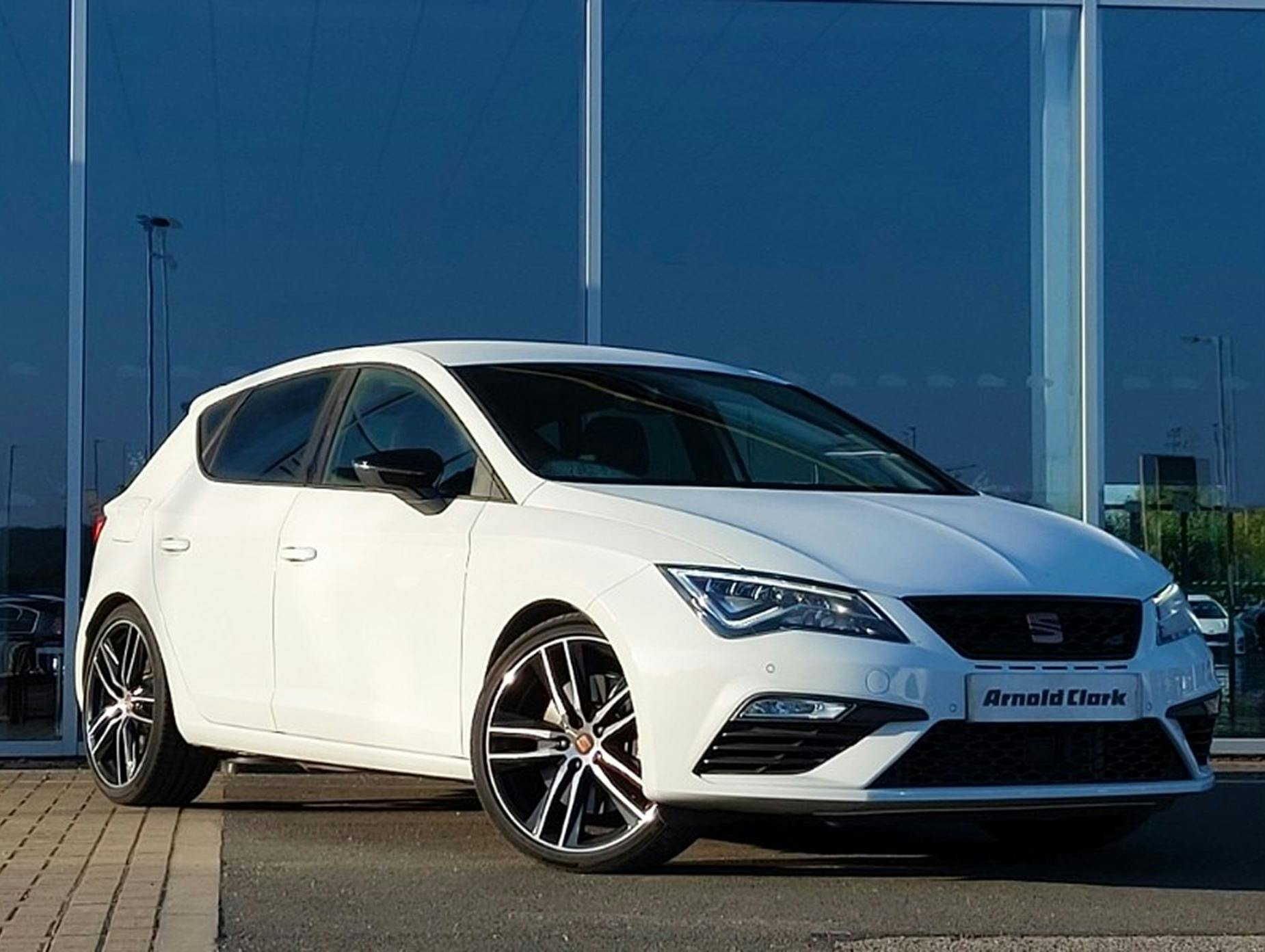 Source: Arnold Clark Motorstore Chesterfield
The SEAT Leon comes in as the second safest midsize car with another overall rating of five stars. While the Leon ticks off all necessary criteria to make it an overall incredibly safe vehicle, it loses to the ID.3 by one per cent thanks to its relatively lacking safety assist features that result in a slower reaction to nearby traffic.
Grab an unmissable deal on a SEAT Leon today through findandfundmycar.com.
Mercedes-Benz CLA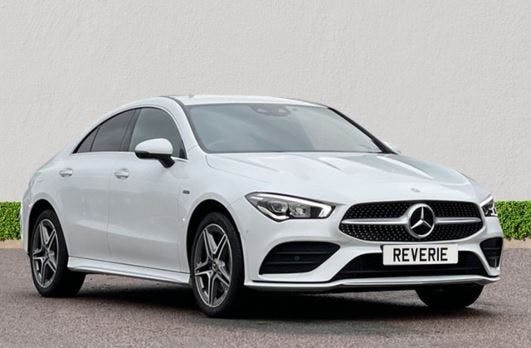 Source: Reverie Autos Ltd
Best-in-class safety rating in tow, the Mercedez-Benz CLA earns a well-deserved spot on our list of the safest midsize cars on the market. With its five-star rating, incredibly robust build quality and simply unmatched driving durability, the Mercedez-Benz CLA is sure to safely transport you and your family in style.
Save money on a used Mercedes-Benz CLA today.
The most comfortable medium-sized cars
For a practical, everyday vehicle, comfort is something that should never be overlooked. Many manufacturers have their own interpretation of what this means, but all of them share a common objective: to create the most stylish, comfortable vehicle on the market.
If you're buying a car for a family, a five-door model is an absolute must. Not only is this beneficial for frequent day trips, but it also comes in extremely handy for loading extra cargo when needed. Here are some of the most comfortable medium-sized cars on offer.
Volvo V40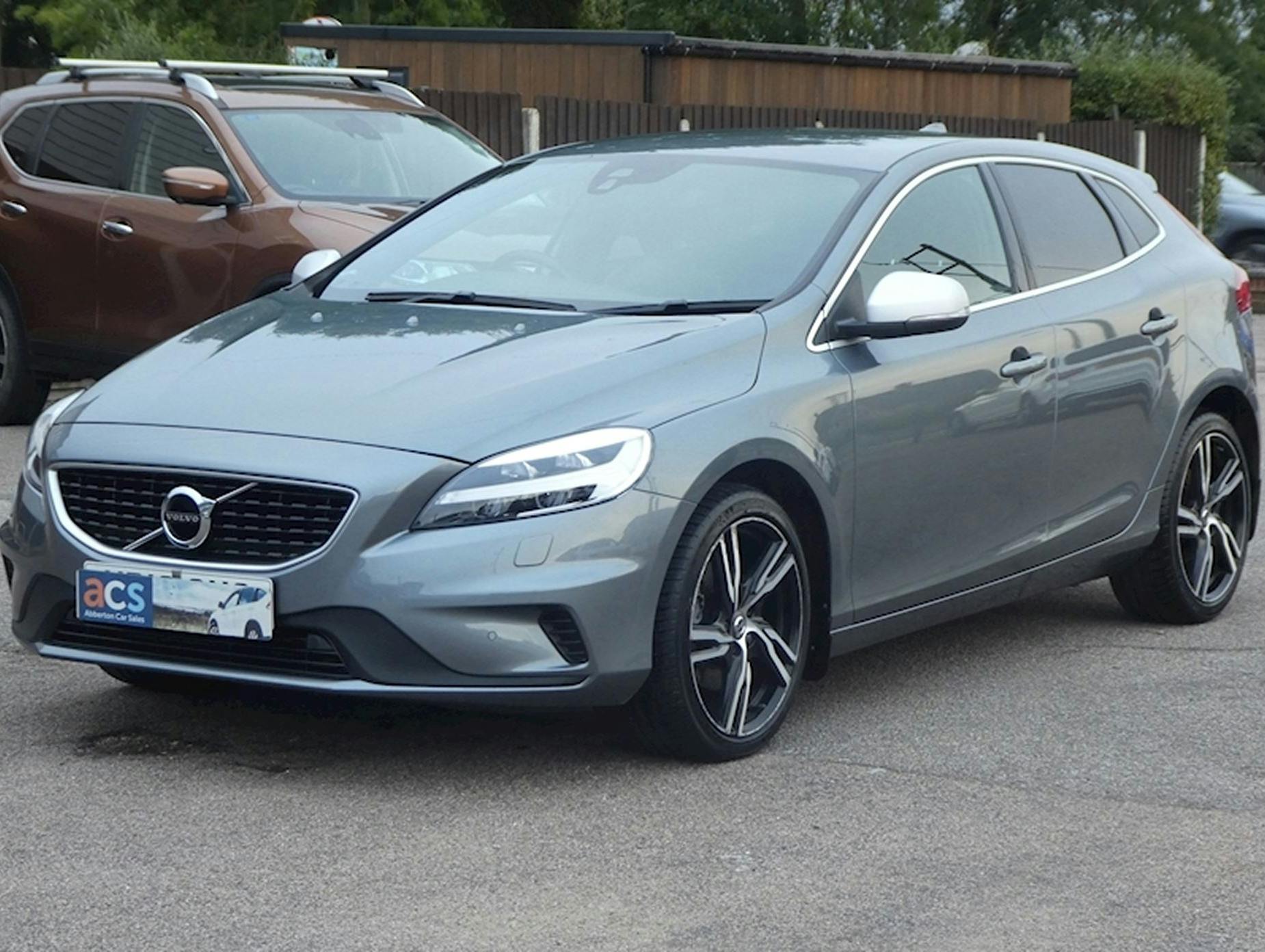 Source: Abberton Car Sales - Mersea Road
Volvo is renowned for its focus on creating vehicles that are built for the long haul, not just in performance, but also in comfort. For something to remain comfortable for years to come, it has to stay road-worthy for a long time. While many manufacturers look to create cars with durable engines, Volvo also chooses to prioritise its interior details to make each of its cars timeless.
The Volvo V40 is a great example of this. Featuring strong plastic materials for the dashboard and an impressive infotainment system, as well as optional leather seating upgrades for a premium feel, the Volvo V40 has been designed to stay plush well beyond its first lifetime of use. Handling is a breeze and allows drivers to carry out their traditional commuting tasks in bliss. All of this makes the Volvo V40 our choice as the most comfortable medium car currently available.
Discover deals on thousands of used Volvo V40 cars today through our network of reliable dealers.
Lexus IS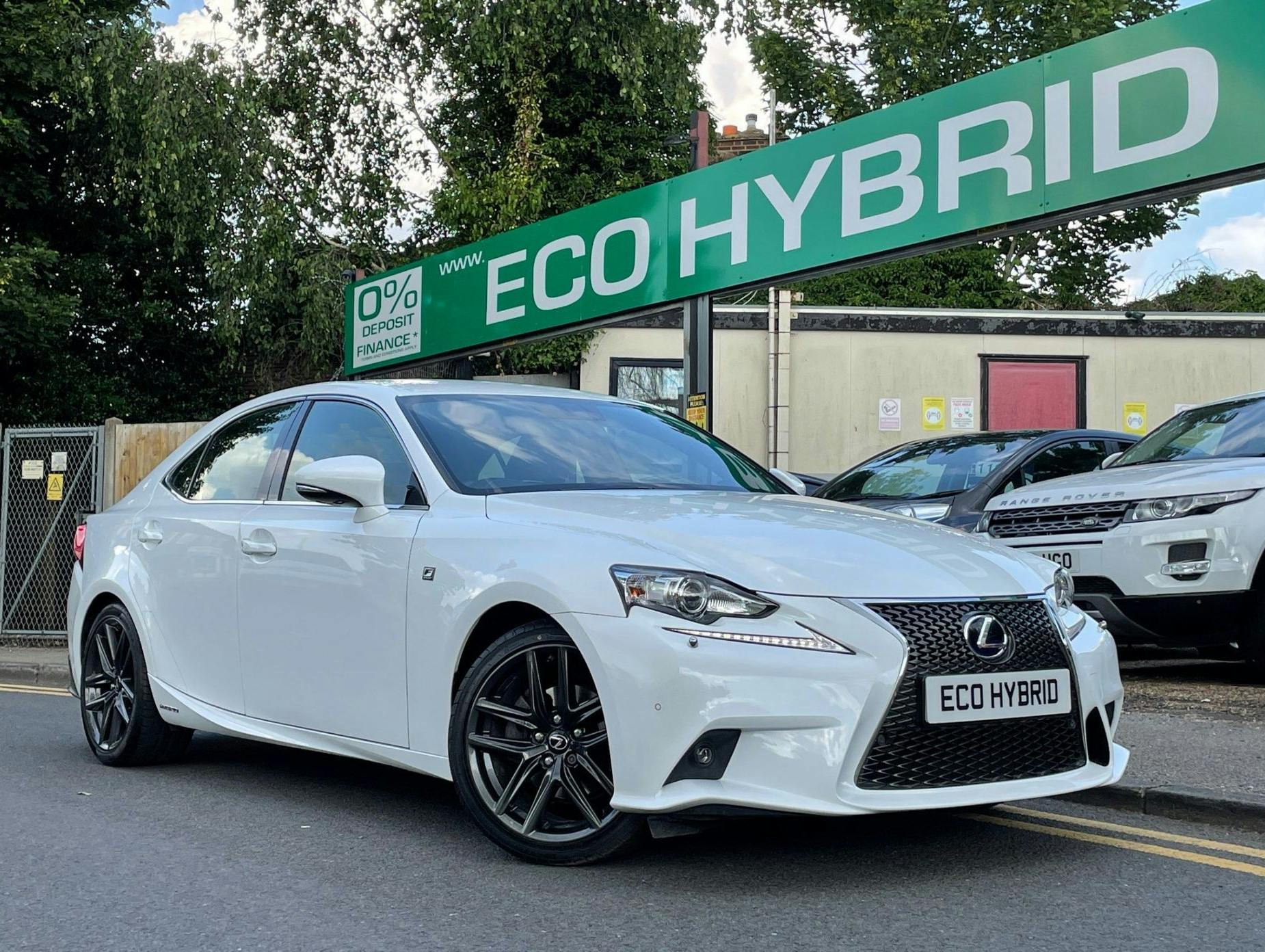 Source: Eco Hybrid Motors Limited
Toyota-owned Lexus is primarily focused on high-end luxury vehicles to meet the needs of drivers looking for a stylish yet comfortable car. With some of the highest quality craftsmanship available, the Lexus IS comes with an interior that is sure to please even the most scrupulous of buyers.
The seating in the Lexus IS offers plenty of lumbar support that follows the natural curve of the spine and is constructed from genuine and faux materials to exude elegance for all passengers to enjoy.
Is the Lexus IS the car for you? Search through our used listings today and grab one at a sizable discount.
BMW 5-Series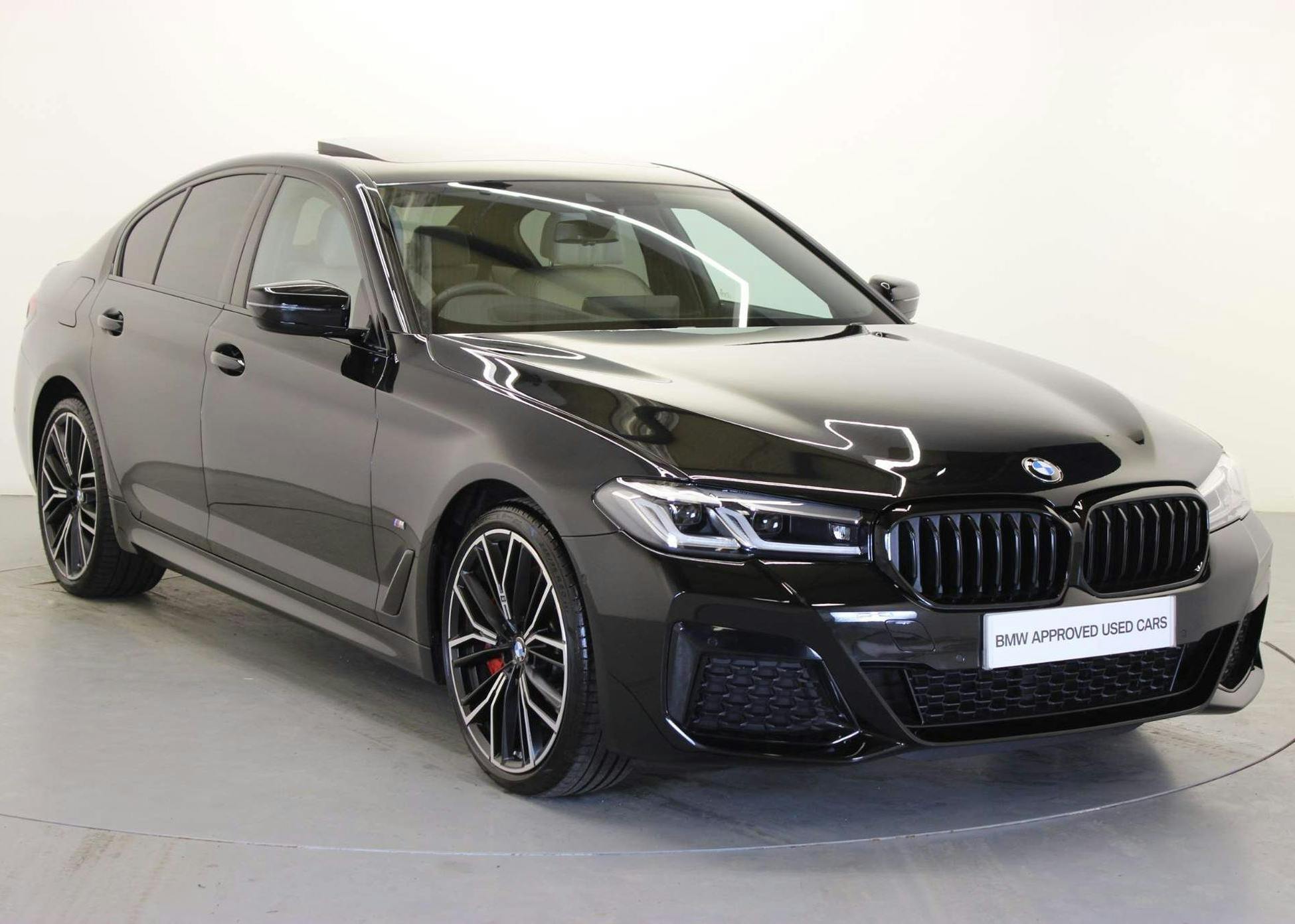 Source: JKC Specialist Cars BMW
BMW has always been sure to address comfort in each one of its vehicles. Buyers are often rewarded with mahogany dashboards, leather seats and advanced climate control features, all of which make many BMW cars the embodiment of mobile comfort. The new 5-series range from BMW is no stranger to this, with its saloon being undoubtedly one of the most pleasant.
Available with BMW's famed 'Comfort Package', the BMW 5-series further benefits from electric front seats, parking assists, and touchless entry to make interacting with your new car seem effortless.
If the price of a BMW 5-Series is what's putting you off, find yourself a deal on the used market today.
The most fuel efficient medium-sized cars
Fuel efficiency is a highly important factor that we must all consider when buying a new car. Having figured out how to find the cost of a car, providing it with fuel is another sometimes overlooked aspect.
For some, the difference between high and low fuel efficiency can be enough to change purchasing decisions entirely. To save you some time, here are the most fuel-efficient midsize cars.
Toyota Prius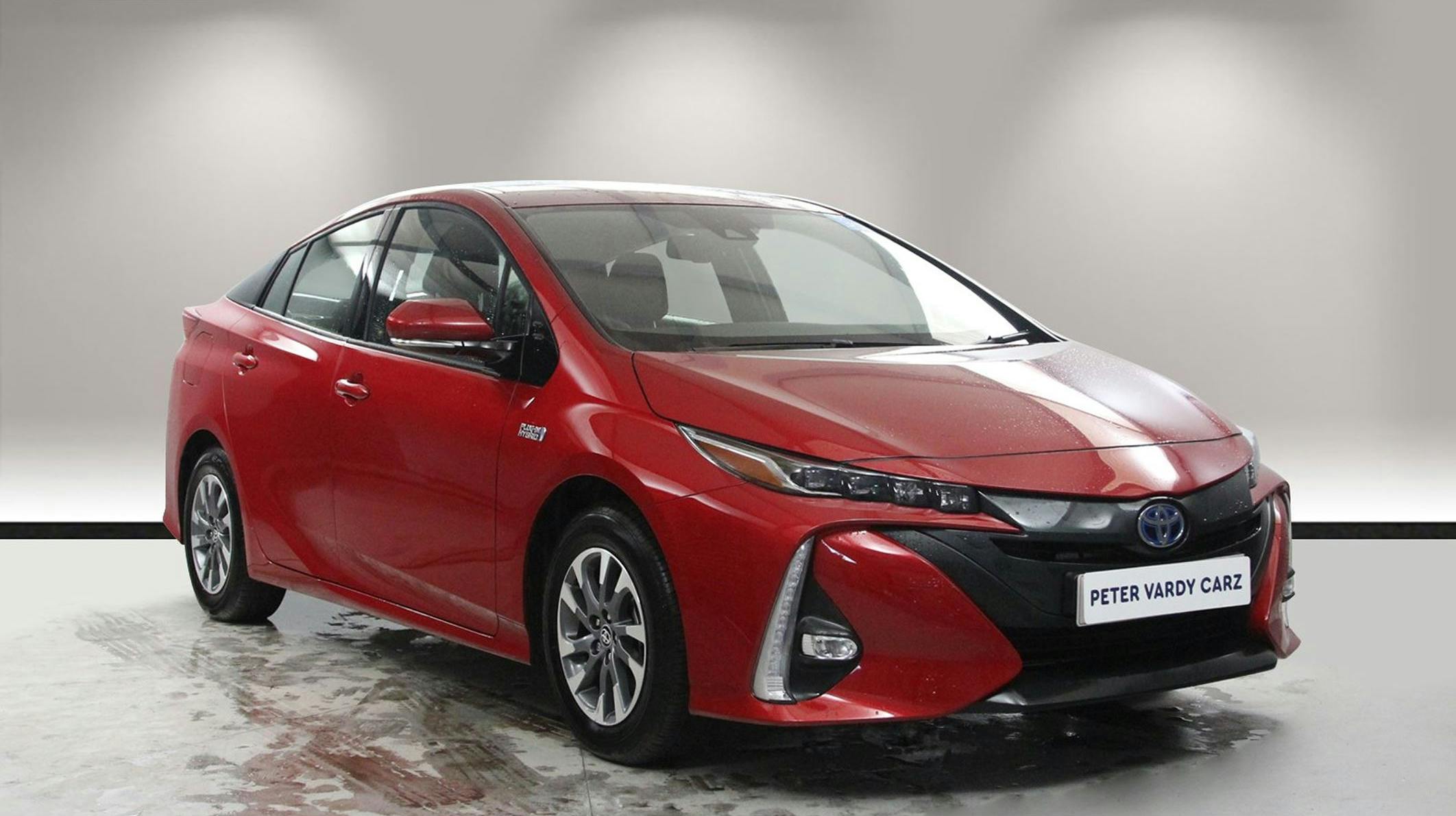 Source: Peter Vardy Carz Hillington
When it comes to fuel efficiency, it's difficult to ignore how well the Toyota Prius performs. Thanks to its hybrid engine/motor, the Prius can be driven without using a drop of fuel under 30 mph, netting it a combined rating of up to 83 mpg. This makes the Toyota Prius one of the best fuel-efficient midsize cars.
Could the Toyota Prius be your new car? Discover an unbeatable deal on this hybrid motor through our network of dependable dealers.
Infiniti Q30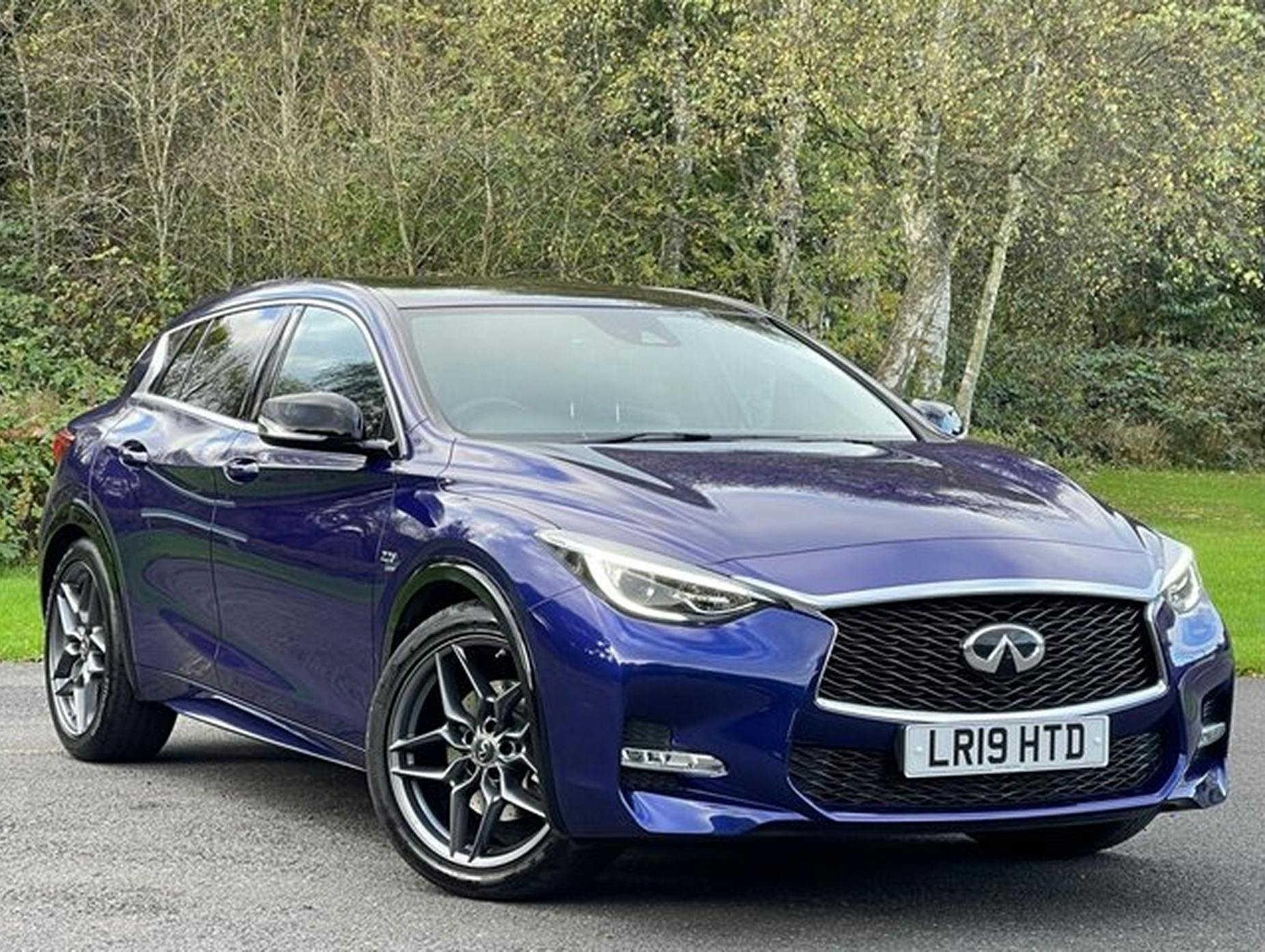 Source: Redburn Motor Company
In its 1.5-litre diesel configuration, the Infiniti Q30 achieves a fuel economy of between 65 and 72mpg. This is attained largely through its utilisation of Mercedes internals, making the car essentially a clone of the Mercedes A-Class.
Browse today and find a used Infiniti Q30 at a price that suits you.
Hyundai ONIQ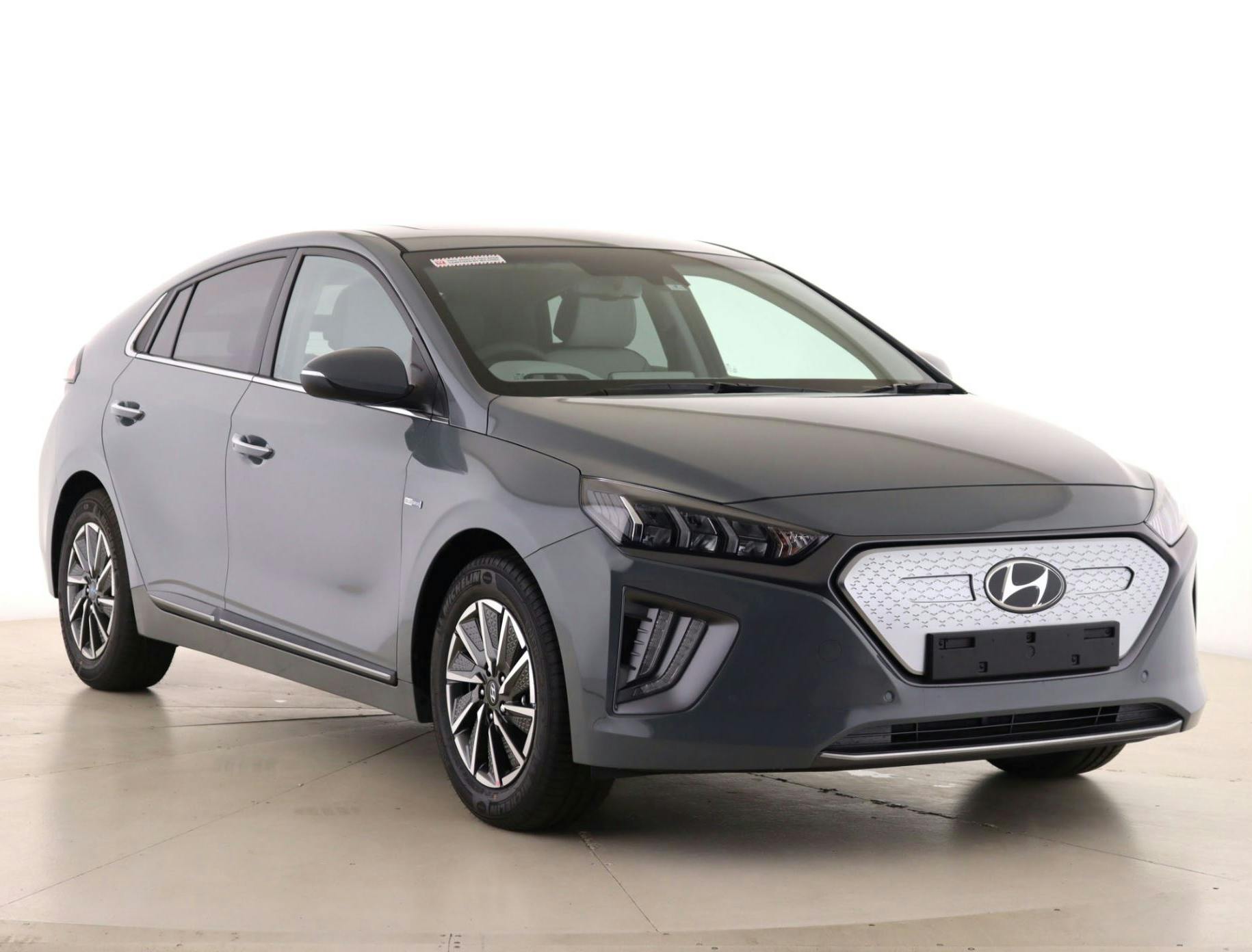 Source: Wilsons Automobiles and Coachworks Ltd
Available as either a hybrid or fully electric vehicle, the Hyundai IONIQ can travel up to 62 mpg in its hybrid configuration, whereas the electric version can easily accomplish up to 234 miles on a single charge. Therefore, the Hyundai IONIQ is crowned as the best overall mid-size car for mileage across both electric and hybrid forms.
If you're looking for a deal on a used Hyundai IONIQ, our trustworthy network of second-hand dealerships has you covered.
Medium cars with large boot space
Looking for a car that can comfortably carry both passengers and cargo? Have a look through these medium cars with big boot space.
Ford Mondeo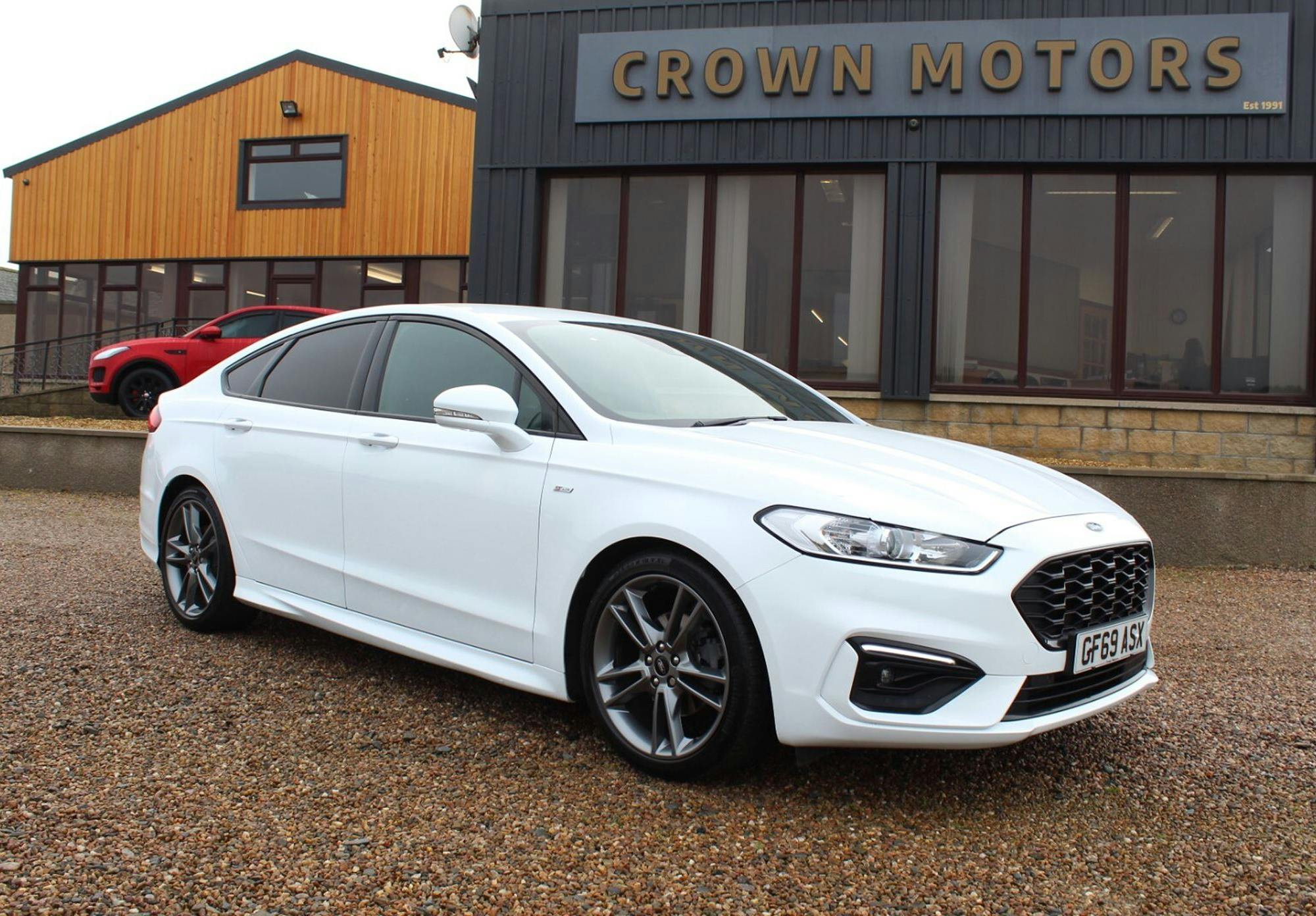 Source: Crown Motors
As one of the largest vehicles in its class, the Ford Mondeo further benefits from a cargo capacity of 541 litres. This is some of the biggest available in this category and allows buyers to store plenty of essentials from safety equipment to camping gear.
Despite its already competitive price, amazing discounts can be found on the Ford Mondeo through the used market. Browse and save today.
Vauxhall Insignia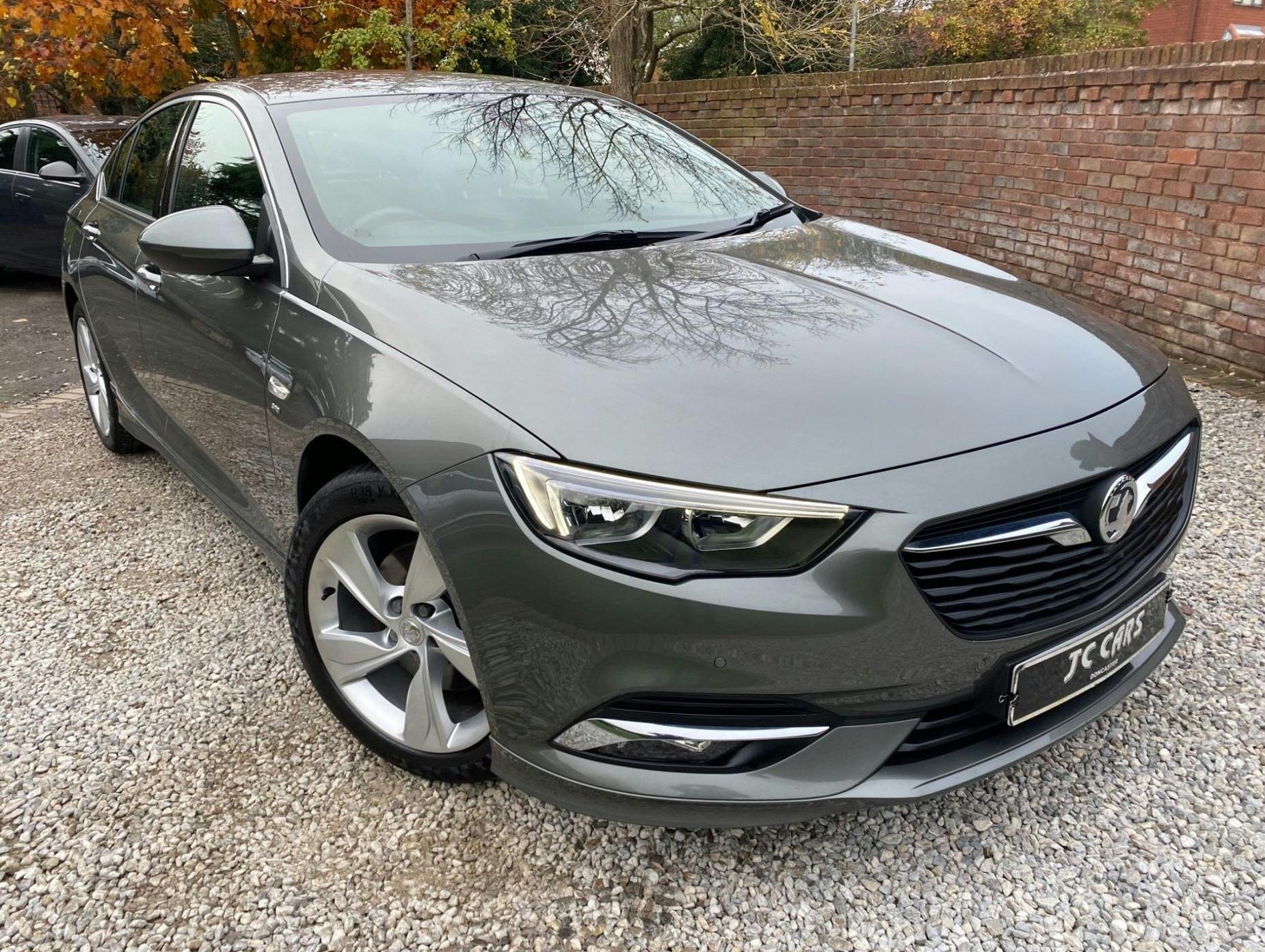 Source: JC Cars RBP
Despite its interior seating being on the smaller side, the Vauxhall Insignia makes up for its lacking internal space via a large boot. In its smallest configuration, the Insignia provides 530 litres of storage in the boot, which can be further extended to a total capacity of 1,470 litres with the rear seats pushed down.
Search through the second-hand market and find a used Vauxhall Insignia near you today.
Citroen C4
Source: Paul Price Car Sales
Another contender from the medium-sized hatchback category, the Citroen C4 is another midsized car that features a deceptively large boot for increased storage. The introduction of smaller recessed compartments allows for safety equipment to be stowed away discreetly, leaving even more space for shopping, gear, or whatever else you may need on a long-distance journey.
Looking for an even better deal on the Citroen C4? Search through our used listings and grab an amazing deal today.
Drive away with high-quality used cars today
If none of these cars got you excited to start your hatchback adventure, then consider our full range of used cars instead.
We have a network of reliable dealers across the UK, so there is bound to be something for you.