SUVs are fantastic for families, and are an all-round popular style of car thanks to their stylish, comfortable, and practical qualities.
To help you decide which SUV is the best one for you, we've put together this list of the top five best SUVs under £50k.
The best SUVs under £50k
BMW X5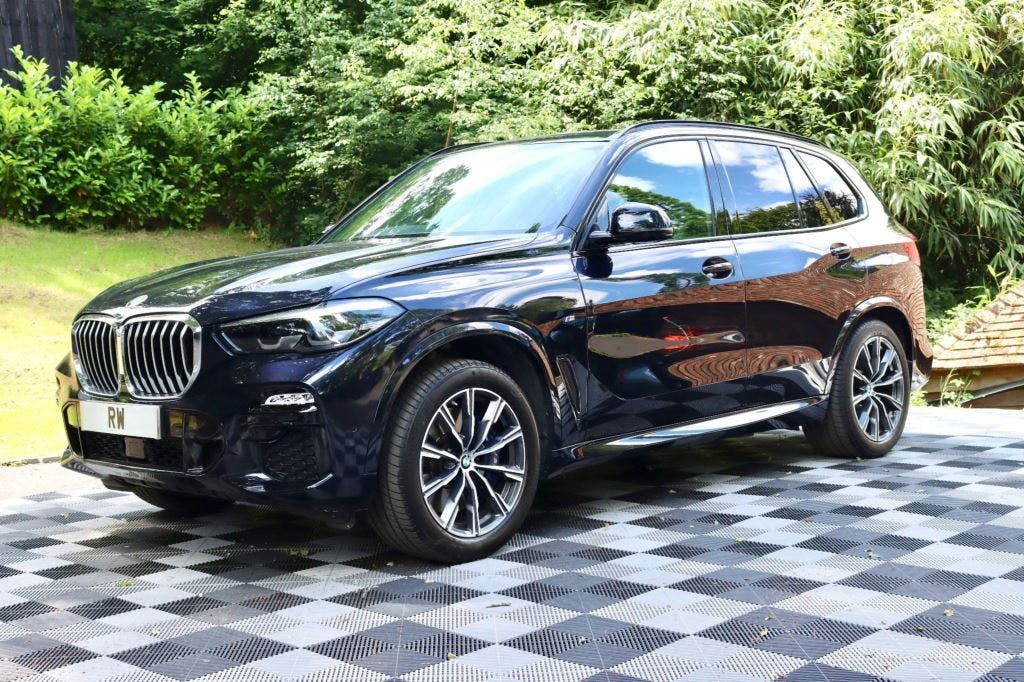 Source: R & W Motor Company (GB) Limited
The BMW X5 is an iconic looking car. Recognisable and fierce, the X5 is surprisingly easy to handle considering its size. Its xDrive system is always engaged, so power can be sent to the wheels with better traction, if the road you're driving on isn't ideal.
BMWs are known for their luxury, but the X5 in particular has leg room, boot space, and gadgets to spare. LED lights, seat memory functions, heated and ventilated front seats, and an advanced infotainment system make the X5 an SUV under £50k that's difficult to beat if you're looking for something with all the toys.
Driver-assist tech means that this car helps you out when it comes to blind spots or unpredictable situations. Advanced cruise control, the ability to detect pedestrians, and automatic emergency braking can all come in very useful in such a large car. Essentially, the X5 knows its size, and does what it can to make you feel safe and at home inside it.
Audi Q7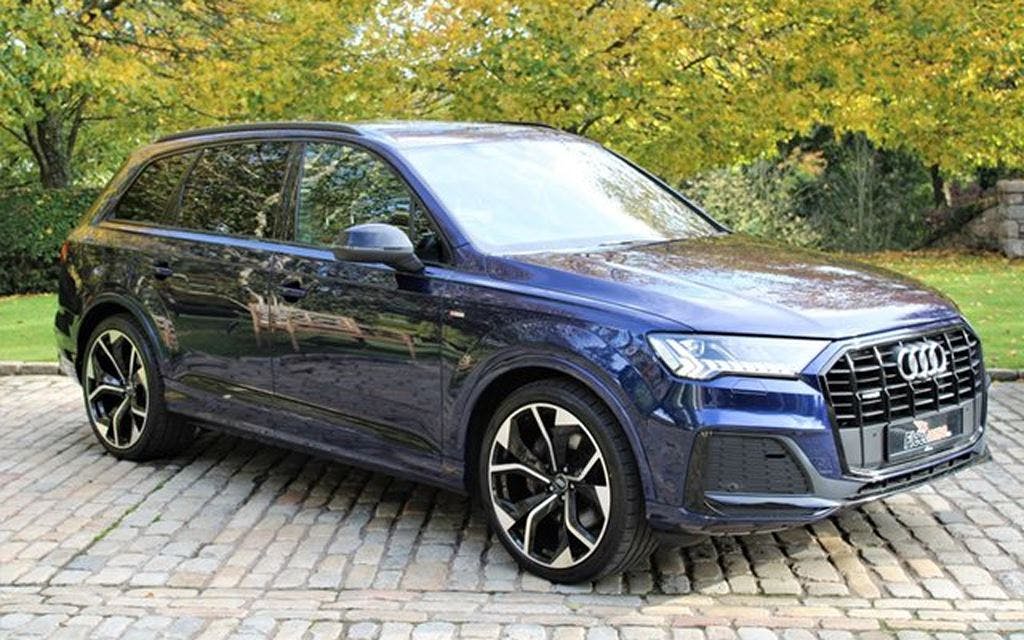 Source: Fleetwise Ltd
The Audi Q7 comes in several different versions that include hybrid and sports editions, but even the most basic version comes with a stack of impressive equipment that rivals the BMW X5 above, with even more optional add-ons.
Perhaps the most appealing aspect of the Q5 is the sheer amount of space. Those in the back seats will find it difficult to complain, and even with four adults piled in, you'll still find plenty of room for storing luggage. This is to allow for the two extra seats that can be raised up from the boot floor at the push of a button, if you need to seat seven instead of five.
Audi has a reputation for quality, and the Q7 is no exception. The quiet engine adds to the feeling of luxury that everyone looks for in an SUV and, if you're willing to splash out on an S line model, privacy glass and 20inch alloys could be yours, too, for extra class.
Porsche Macan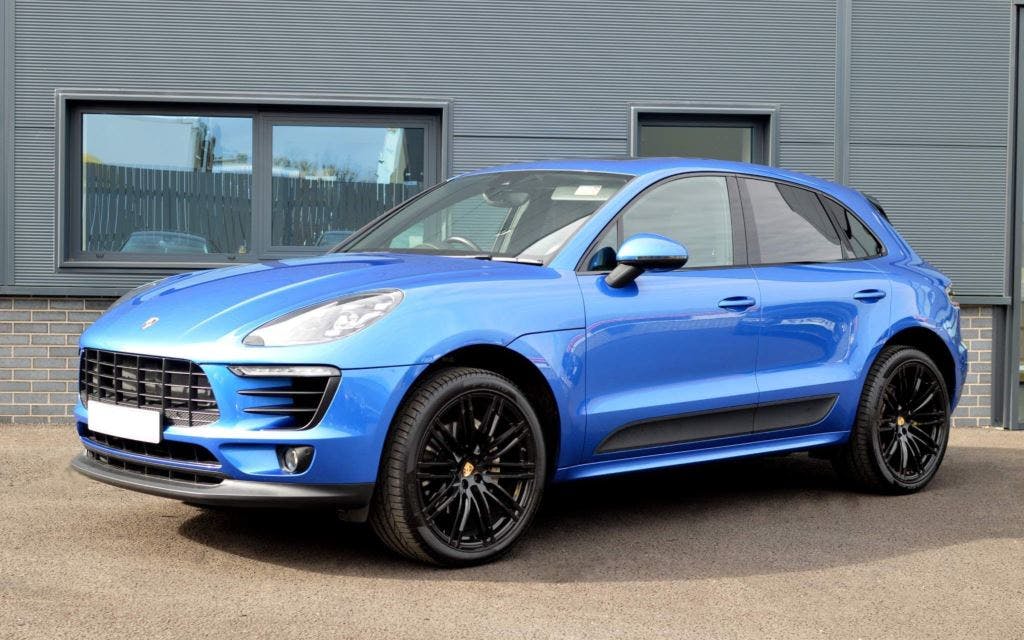 Source: J&F Group
Macan feel much more sporty than other SUVs, which it's safe to say matches the way this car looks. Despite this, the Macan is surprisingly good at off-road driving when given its optional air suspension system.
The Macan is a versatile car depending on the add-ons you opt for. The standard version, however, is already a smooth, quiet drive, and the 2019-onwards versions are particularly user friendly since Porsche updated the Macan's voice controls. It's an all-round great driving experience – and what a great-looking car to have that experience in, both inside and out.
Jaguar F-Pace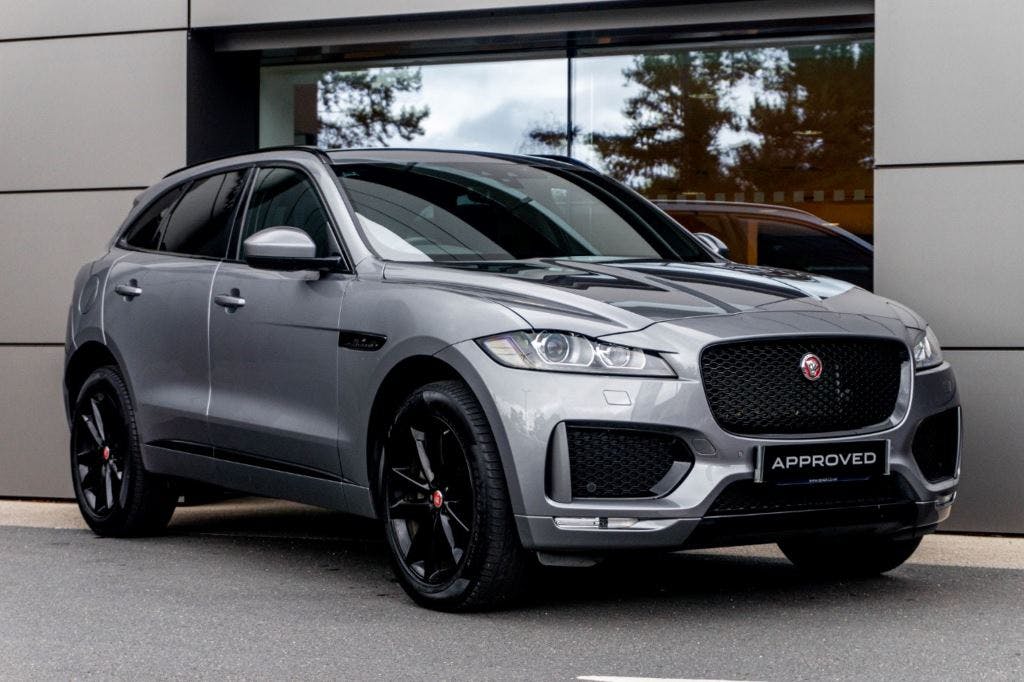 Source: Hendy - Jaguar Christchurch
The Jaguar F-Pace belongs to yet another manufacturer known for their focus on the luxurious. The leg room and head room are larger in the F-Pace than in most of its competitors, and all models come with a Meridian audio system and Touch Pro infotainment system that give driver and passengers alike optimal comfort.
Jaguar's version of all-wheel drive, fitted in the F-Pace, is instead called intelligent drive dynamics. This system can predict when the vehicle will lose traction and prepare accordingly, rather than respond afterwards.
High speed emergency braking, advanced cruise control with adaptive speed limiter, wi-fi hotspot and more make the kitted-out Jaguar F-Pace worthy of its place on our list.
Mercedes-Benz GLC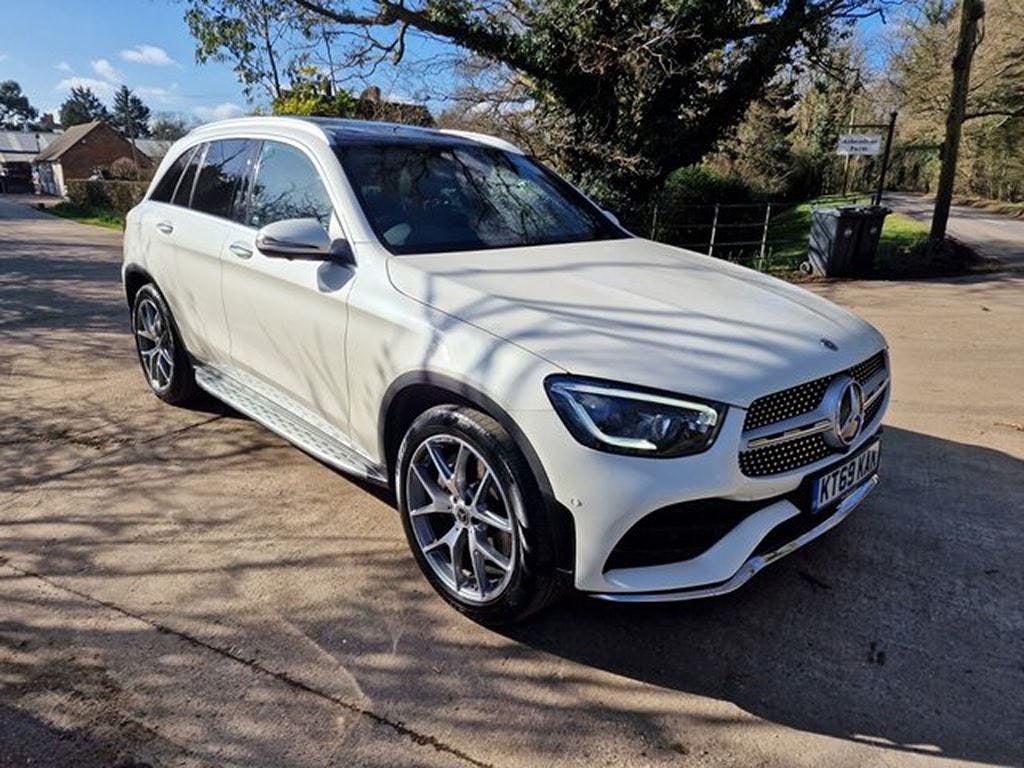 Source: Xclusive Xports Ltd
The Mercedes-Benz GLC is on our list for a number of reasons. Impressively, its fuel economy is one of the reasons it makes the list, and that's before even considering the hybrid version of the GLC. Storage and seat space is plentiful, and its climate control, driver aids and other gadgets are exciting, but the GLC really shines when it comes down to the way it drives.
The GLC doesn't ask anything of you as a driver. It doesn't push you to drive harder or to slow down; it's just happy to drive, and will do so however you want it to. It's a very smooth ride with the smaller-sized wheels, but even the 20inch wheels give a more even driving experience than a lot of its competitors.
The Mercedes GLC also has the lowest price-point on this list for the highest spec versions.
Find your SUV at findandfundmycar.com
Whatever your preference for specification or driving style, at findandfundmycar.com we have a wide range of used cars to suit your needs.