Automatic cars are proving to be an increasingly popular choice in the UK as drivers are enamoured by their breezy, no-fuss driving. Many find them easier to drive, and are glad to be free of their manual gearbox in favour of an automatic one.
Thanks to this popularity, the UK market is now filled with used automatic cars. The market is so saturated with them, in fact, that it's difficult to know what brands to trust, who to buy from and what to look for.
Below, we've used our years of experience and the industry know-how of our dealers to list the five best, most reliable used automatic cars in the UK right now.
The UK's best second-hand automatic cars
The best automatic saloon: BMW 3 Series
Source: Oaklands Automotive Ltd
If you're looking for the top-end of automatic cars, you simply can't look further than the BMW 3-Series. It's a model without compromise, built for those who love to drive.
With an eight-speed automatic gearbox, a focus on sport-like power, the newest in-car tech and high-quality interiors, there is a lot to like. BMW has a pedigree for making cars you can trust, and the 3-Series continues that reputation. Very rarely do BMW let their customers down – their cars are built to last, so you should have no problems when trusting a used model.
Newer models average out at around £40,000, but you do get what you pay for. It's amongst the best second-hand automatic cars, and it's built to be that way. We particularly like the 3-Series for its innovative approach towards shifting, with its dual-clutch gearbox continually working to select the right gear to match your speed and comfort.
Discover our BMW 3-Series  listings from our extensive network of dealers.
The best automatic family car: Skoda Superb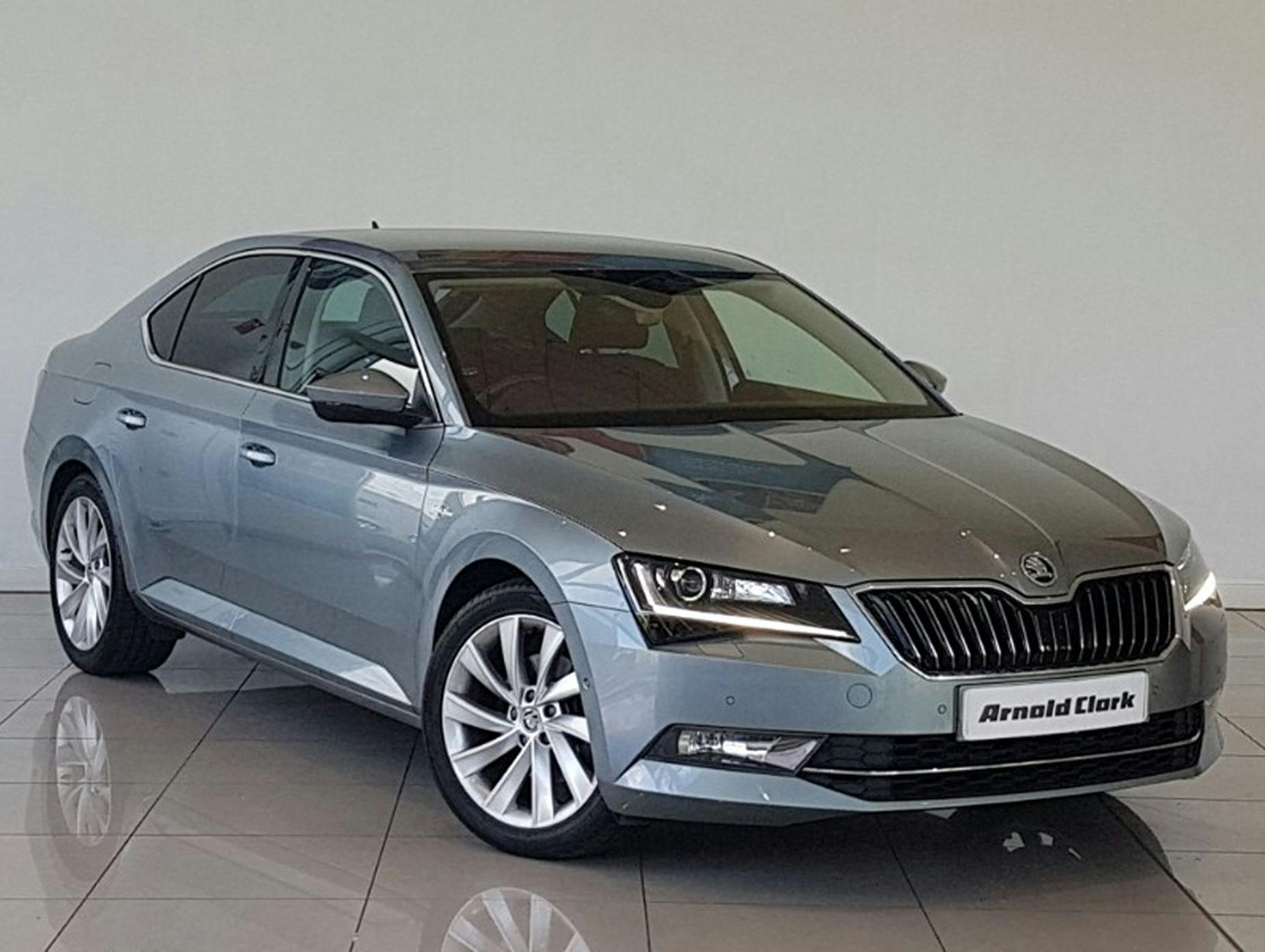 Source: Arnold Clark Motorstore Wakefield
Family cars are the modern-day workhorse of mobility. While getting from one place to another is the priority, a bit of comfort wouldn't go amiss for frequent travellers. For a high-quality family vehicle, the Skoda Superb is, well, superb. With comfy interiors and a quiet, powerful engine, the model is ideal for school runs or long-distance family trips.
The model has lots of space inside making those family trips just a little less stressful. Thanks to clever decisions around storage compartments and internal layouts, the Superb can comfortably carry a family of four without feeling cramped. Being an automatic, the Skoda Superb is also incredibly easy to drive.
The Skoda Superb knows exactly what it wants to be, which makes it one of the best used automatic cars for families, discover our full Skoda Superb listings here.
The best automatic hatchback: Volkswagen Polo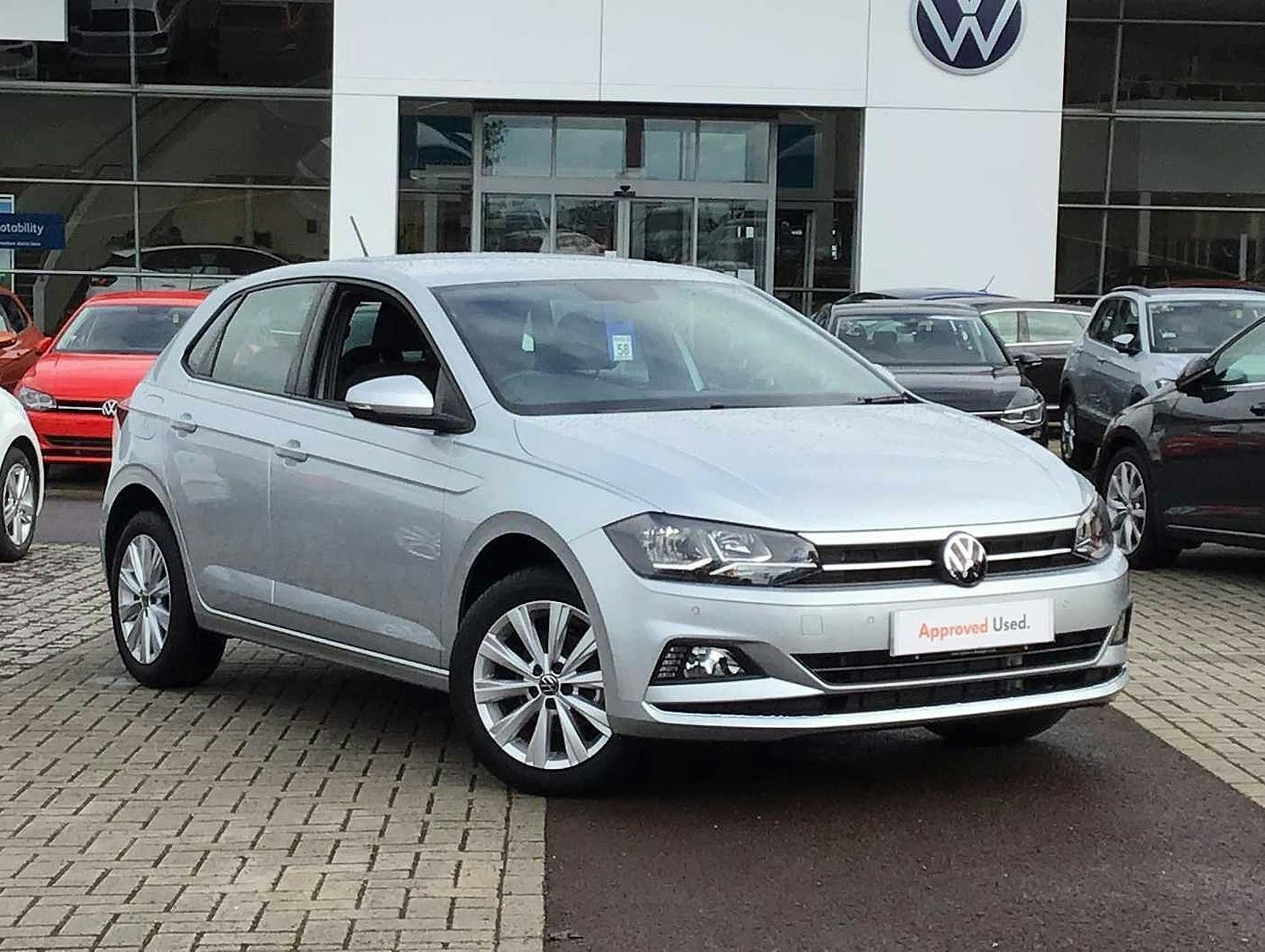 Source: Breeze Passenger Cars Poole
Despite being the younger sibling of the ever-popular Volkswagen Golf, the Volkswagen Polo has done a lot of maturing over the years. So much so that if you're in the market for the best used small automatic car, then you can't go wrong with the mid-priced Volkswagen Polo.
Acting as a slightly smaller, less aggressive vehicle, the Polo has one distinct advantage over the Golf: efficiency. By carrying less weight and having a slimmer chassis, the Polo cuts through the air much quicker, netting it a slightly higher mileage of around 49-54 mpg. It's also slightly less expensive than the Golf, averaging out at around £20,000 from new.
Keen-eyed buyers will have also spotted that for an extra £2,000, the automatic version of the base model Polo has an additional two gears, while only suffering a slight economy loss of around 3 mpg. It's a car for those who appreciate smooth driving and reliability. Unlike other small cars, it feels spacious and is perfect for easy commutes to work or dreamy weekend drives.
Discover our listings of Volkswagen Polo cars.
The best automatic hybrid: Toyota Prius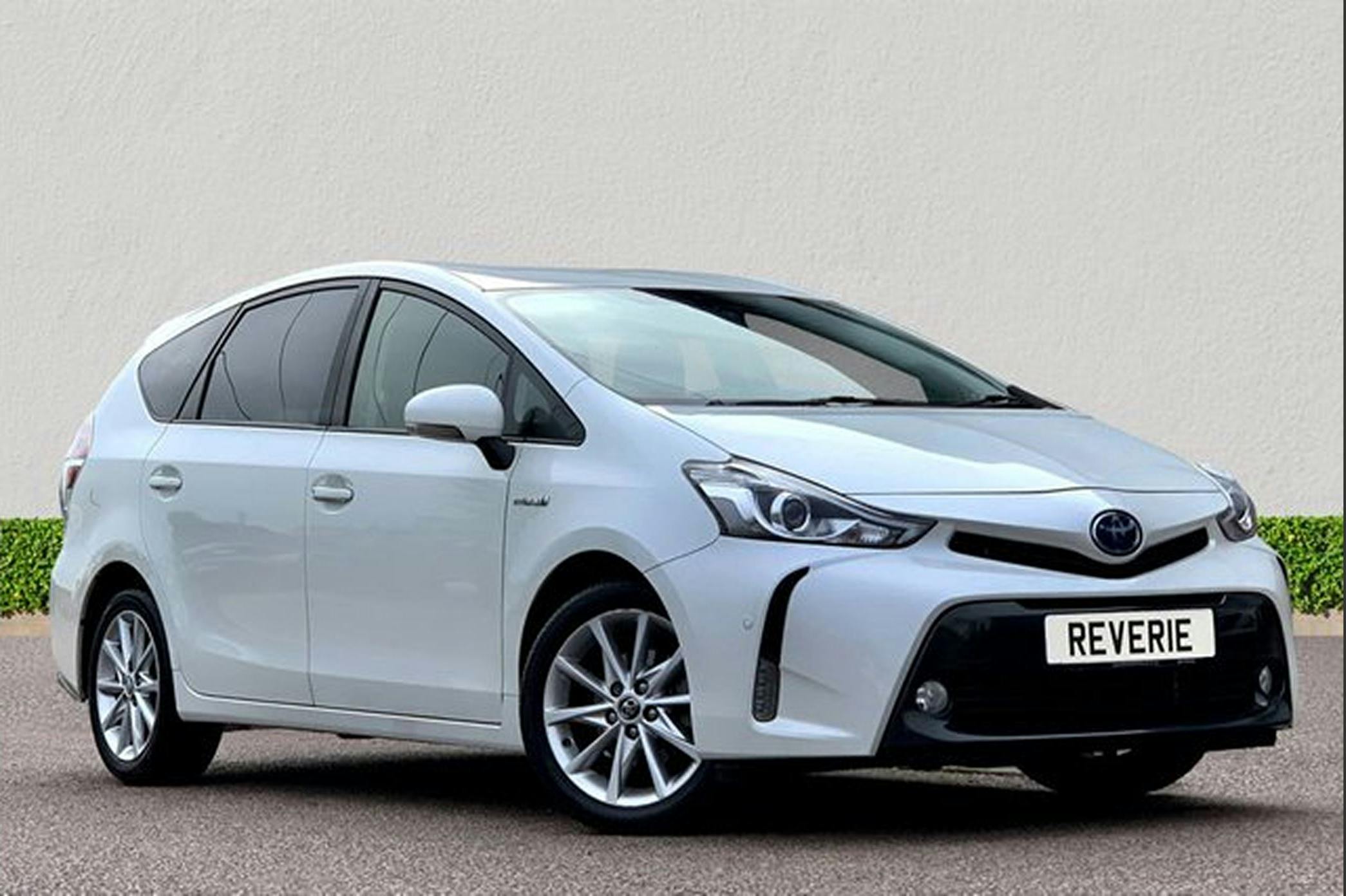 Source: Reverie Autos Ltd
The Toyota Prius is largely responsible for the increased popularity of hybrid vehicles. As one of the first commercially available hybrids, you'll see the Toyota Prius everywhere. It feels like almost every Uber driver has one, and anyone from small families to younger drivers can find much to like about the model. As a vehicle with such high praise, we firmly believe that the Toyota Prius is one of the most reliable automatic cars that money can buy.
As a hybrid vehicle, the Prius comes automatic as standard without compromising on efficiency like traditional gas-powered cars. With prices averaging at around £5000, it's a lower-end automatic car that gets you from A to B with no fuss.
With a quiet, efficient engine that is economical on fuel, a Toyota Prius will save you money both in the long and short-term.
Drive away with a quietly efficient used Toyota Prius today.
The best automatic compact car: Ford Focus automatic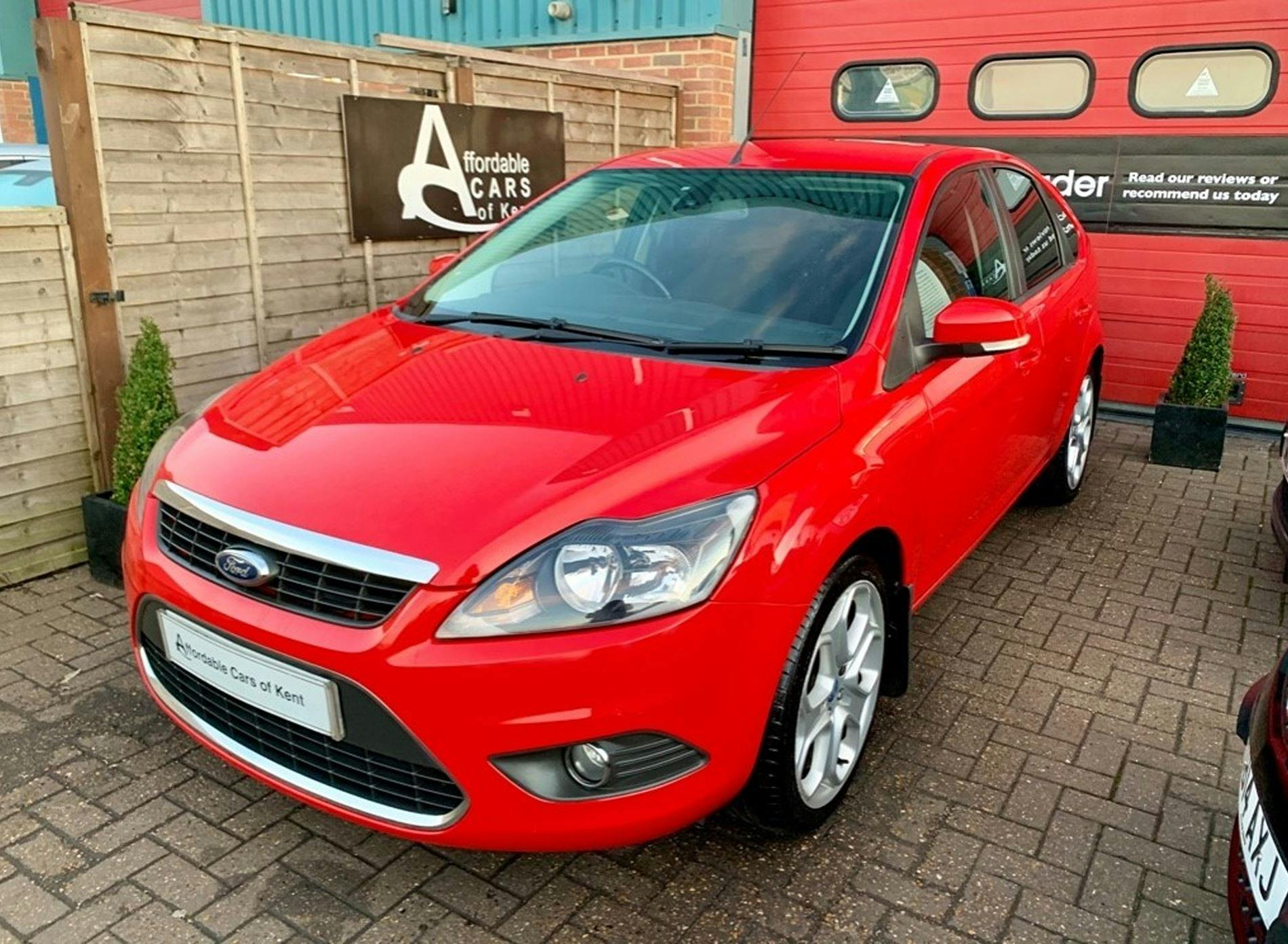 Source: Affordable Cars of Kent
The Ford Focus is the car of choice for many UK drivers. With 1.15 million registrations as of 2020, it is one of the nation's most popular cars. They're popular for a reason – the model is economical, fuss-free and ideal for those who want a car they can depend on at a competitive price. While newer models are continuously being updated with newer features and internals, for an automatic car for sale under £3000, an older Ford Focus is your best bet.
There's plenty of options for trim levels and engine spec for those interested in the Focus, with some significant improvements found within its eight-speed automatic configurations. For an extra £1,000, an automatic Ford Focus nets drivers an additional two gears and the luxury of being able to drive without thought.
Older models still hold up well, and if you have your heart set on driving automatic, then the dependability of a Ford Focus is what you need.
Discover our dealer's Ford Focus listings today.
The best automatic electric car: Nissan Leaf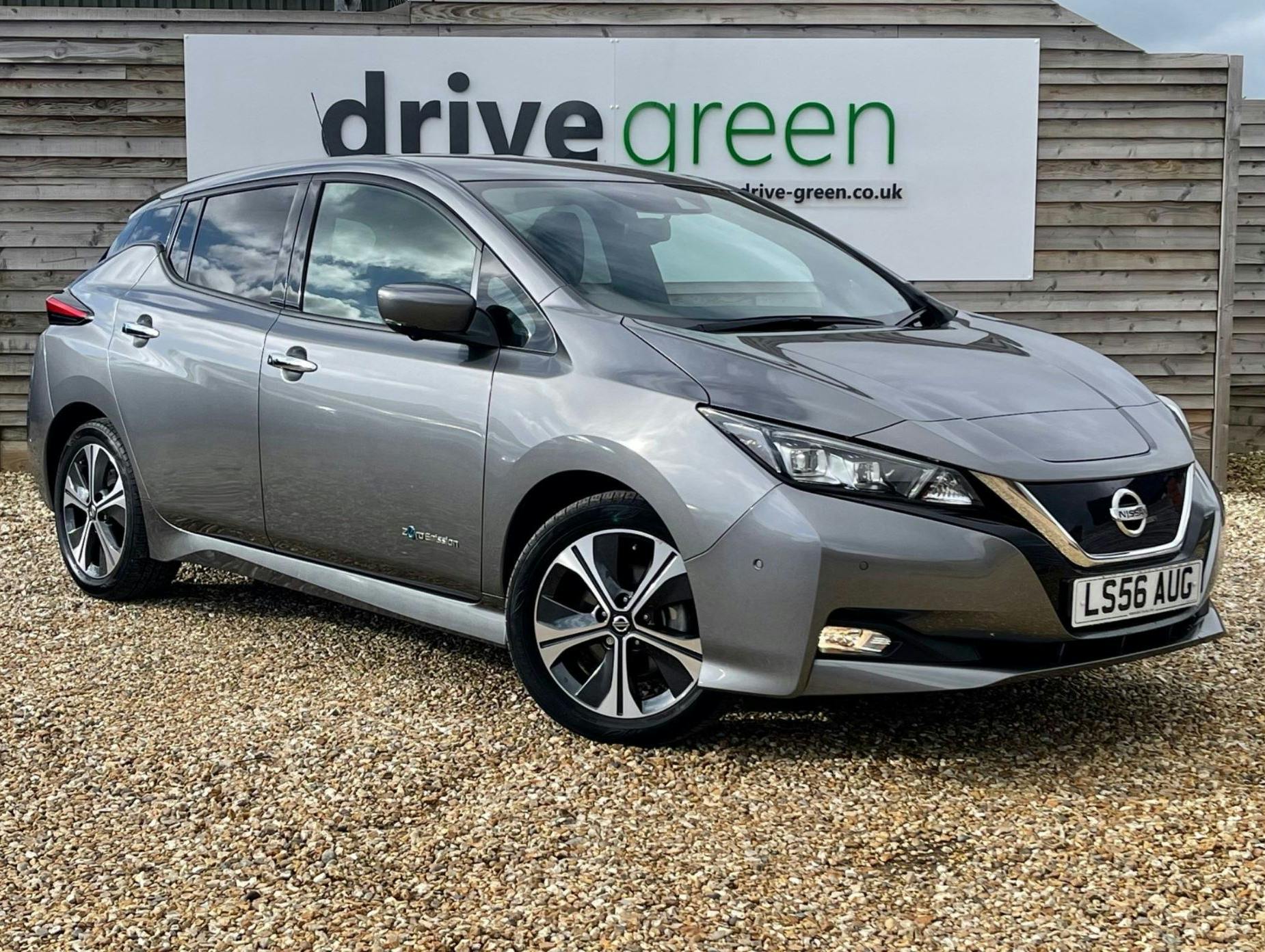 Source: Drive Green
As one of the first fully electric vehicles available in the UK, the Nissan Leaf has amassed an impressive amount of popularity across the nation. Over the years, the car has become much more mature and practical with both increased driving range and improved aesthetics. This increased curb appeal and practicality is undeniably having an effect, with thousands of drivers choosing it over a traditional petrol motor in recent years.
Being fully electric, all Nissan Leaf cars come with an automatic gearbox and provide instantaneous torque from the second the accelerator is depressed. This allows drivers to quickly nip around cities and pull out from junctions at speed.
Find a competitively priced used Nissan Leaf from our network of trustworthy dealers today.
The best automatic supermini: Nissan Micra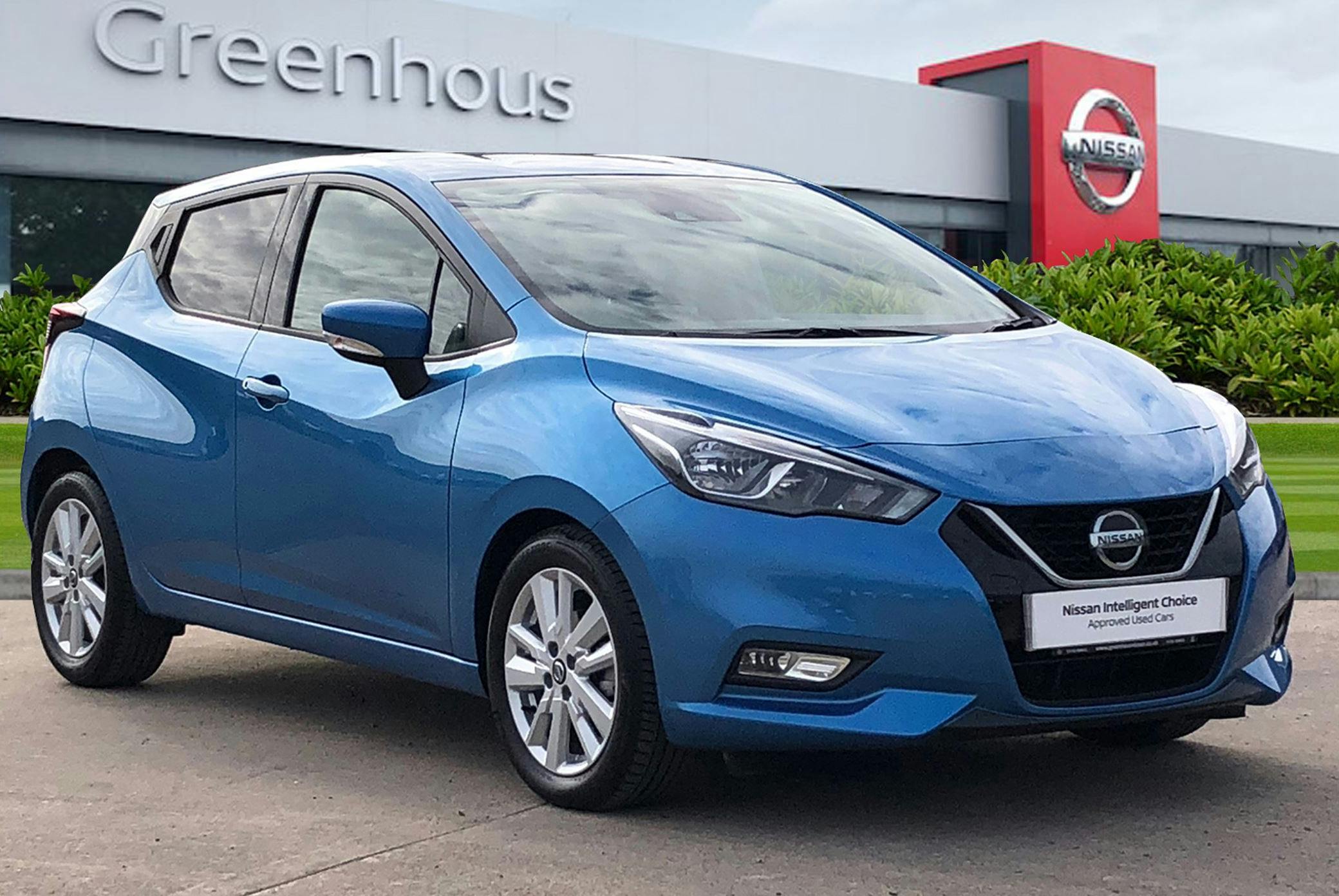 Source: Greenhous Nissan Shrewsbury
The Nissan Micra is a compact hatchback vehicle that is currently in its fourth iteration. Acting as a staple for small car design throughout the years, the Nissan Micra has currently undergone a facelift to bring it kicking and screaming into the modern era. Replacing its bubble-shaped body with straight lines and sporty influences, the new Micra is unrecognisable in comparison to its historical predecessor, and its automatic gearbox is hailed as more efficient than ever before.
One criticism that this newer vehicle faces is its engine availability. Previous models of the Nissan Micra came with engine sizes of up to 1.6-litres; this is not the case with this newest model, as it is now capped at a maximum size of 1.0-litres. This is why many may prefer to buy a slightly older used model for something with a little more capacity.
Find a reliable used Nissan Micra near you today.
The best automatic SUV: BMW X5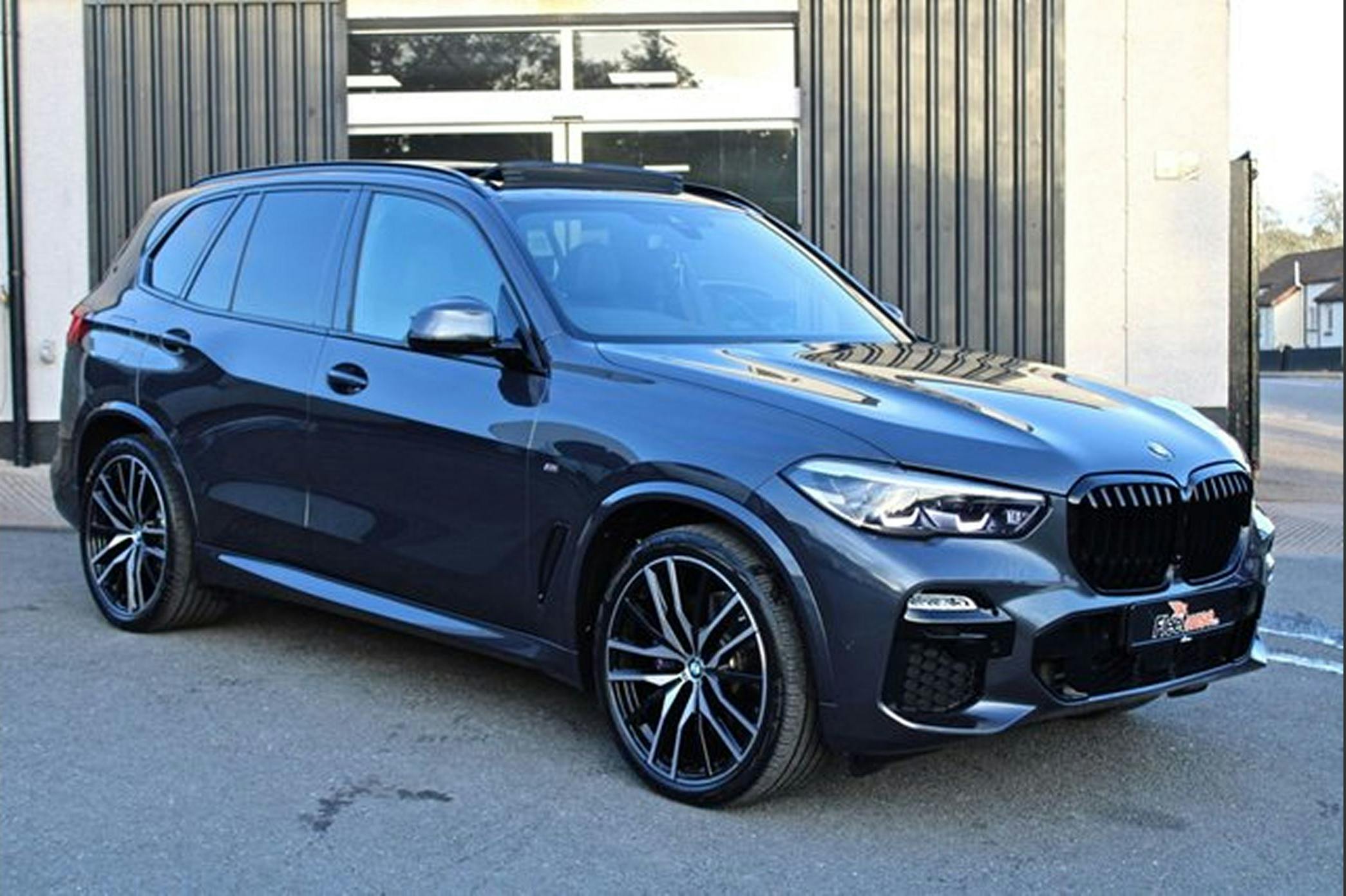 Source: Fleetwise Ltd
Much like all of BMW's offerings, the X5 is one of the most luxurious family SUVs on the market, easily earning itself our spot as the best automatic SUV available.
With genuine leather and soft plastics everywhere to be seen, the X5 is a car that's built for those who enjoy the finer things in life. Unfortunately, this luxury does come at a cost. Across all trims and engine options, the BMW X5 is offered as an exclusively automatic car with the exception of paddle shifters to help move up and down gears. Thankfully, the X5's clever approach to shifting with a sport gearbox makes it highly unlikely that you'll ever need to touch a thing.
Short of driving itself, the BMW X5 allows drivers to simply sit back and relax as they travel in style.
The best automatic city car: Kia Picanto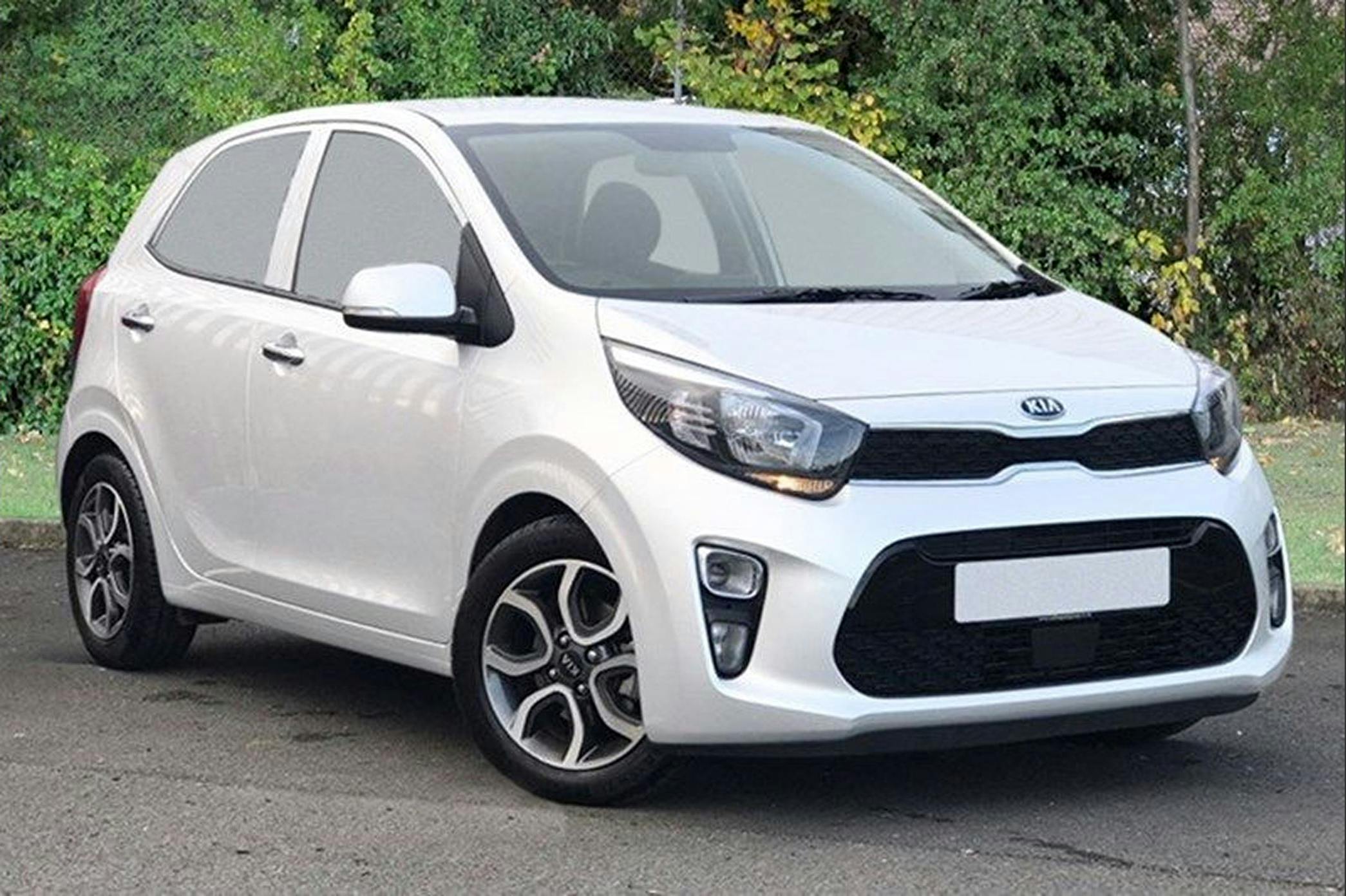 Source: Milton Keynes Kia
An automatic gearbox is a pleasure in modern driving. It's something that many believe is restricted to only the most expensive and lavish of vehicles. Fortunately, this is not the case. Even city cars like the Kia Picanto are available with automatic gearboxes, all at a competitive price too.
For a mere £600 extra, a brand-new Kia Picanto can be kitted out with a fully automatic transmission to make city driving even more pleasurable. This is a very much welcomed addition to the car, as city cars are very frequently found sitting in heavy traffic during morning and evening commutes.
However, one thing that automatic drivers do sacrifice is fuel efficiency. A manual Kia Picanto returns an average mileage of 50 mpg, whereas the automatic version delivers 43 mpg at its best. While this difference may sound nominal, the manual model could potentially save up to £100 per year on fuel.
Browse through thousands of used Kia Picanto listings and find one that suits you today.
The best used automatic 4x4: Land Rover Discovery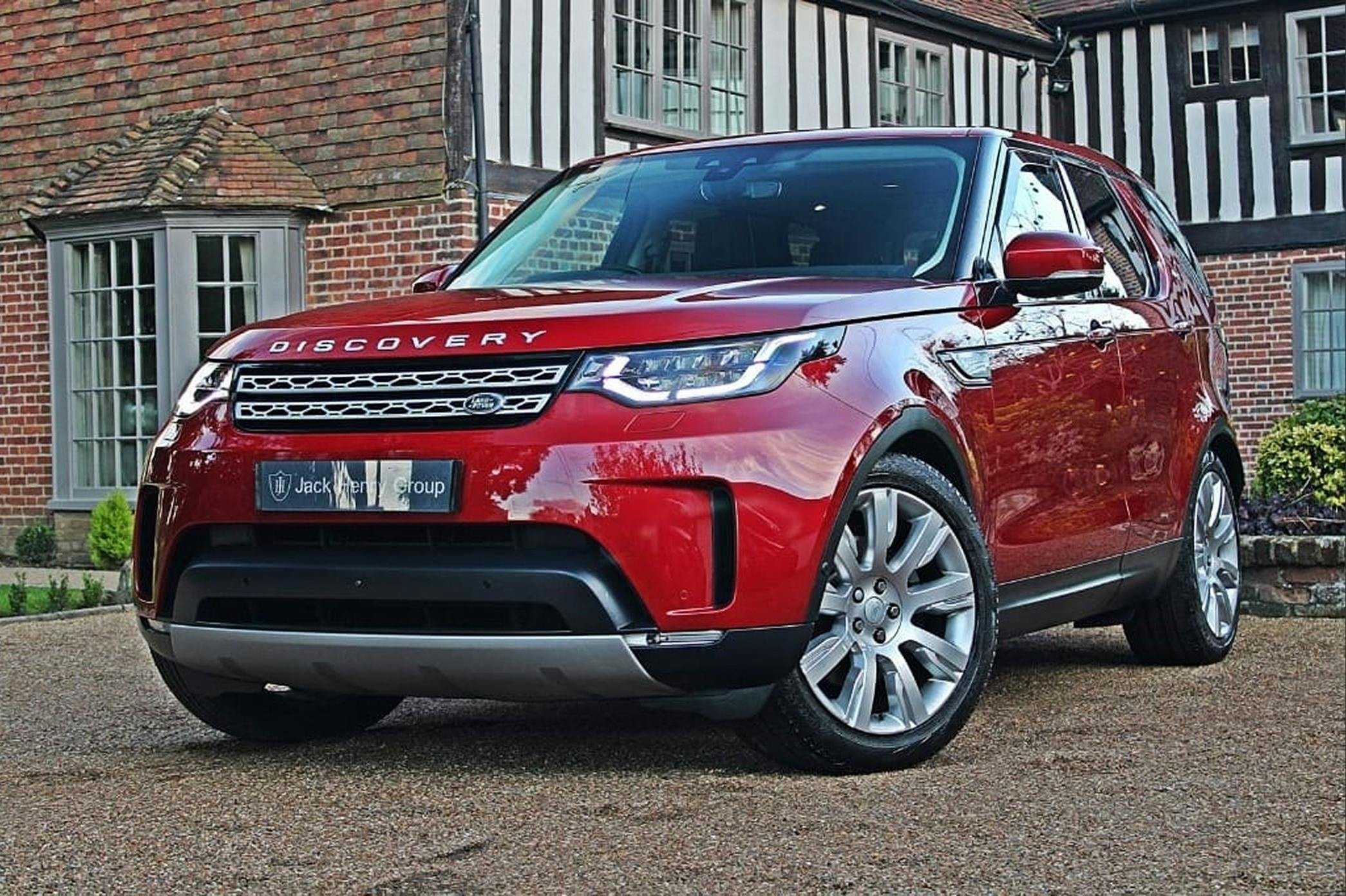 Source: Jack Henry Group
The Land Rover Discovery is in a unique place within the motoring industry. Despite being a 4x4, it's commonly used as a luxury SUV. The Discovery feels more like an aeroplane with its plush interior and passenger-friendly features like heated seats, rear climate control, and an expertly designed automatic transmission allowing it to glide across the road.
Stepping into a Land Rover Discovery makes you realise why some of these cars may never even see a puddle. They are frequently found sporting leather seating and high-quality touchscreen infotainment systems, both of which may puzzle seasoned 4x4 owners who prioritise function over form.
Although, this isn't to say that the Discovery can't handle off-road conditions because it certainly can. With a wading depth of 600mm and a towing capacity of up to 3,500 kg, this car packs a punch. Simply dial in some performance settings, push the pedal and away you go.
Drive away with one of the UK's best second-hand automatic cars
findandfundmycar.com only partners with reputable, trusted dealers. If you're a fan of driving automatic and want to invest in a high-quality car, or if you're just looking for a reliable, economical runner, we've got you covered.
Dive into our full catalogue of used automatic cars today.