The minivan, or people carrier, is a vehicle specifically designed to carry multiple passengers without feeling cramped. Frequently found with sliding doors and two to three rows of seating, a minivan is great for growing families or for off-the-grid travel.
Acting as a cross between the ever-popular SUV and a city van, minivans provide both increased interior space and a comfortable ride for all passengers to enjoy. 
While minivans are more widespread in North America, there are some popular models found in the UK. But which is best? If you're looking to upgrade your vehicle size, join us as we list some of the best used minivans on the market right now.
The best minivans
Effortless versatility: Vauxhall Combo life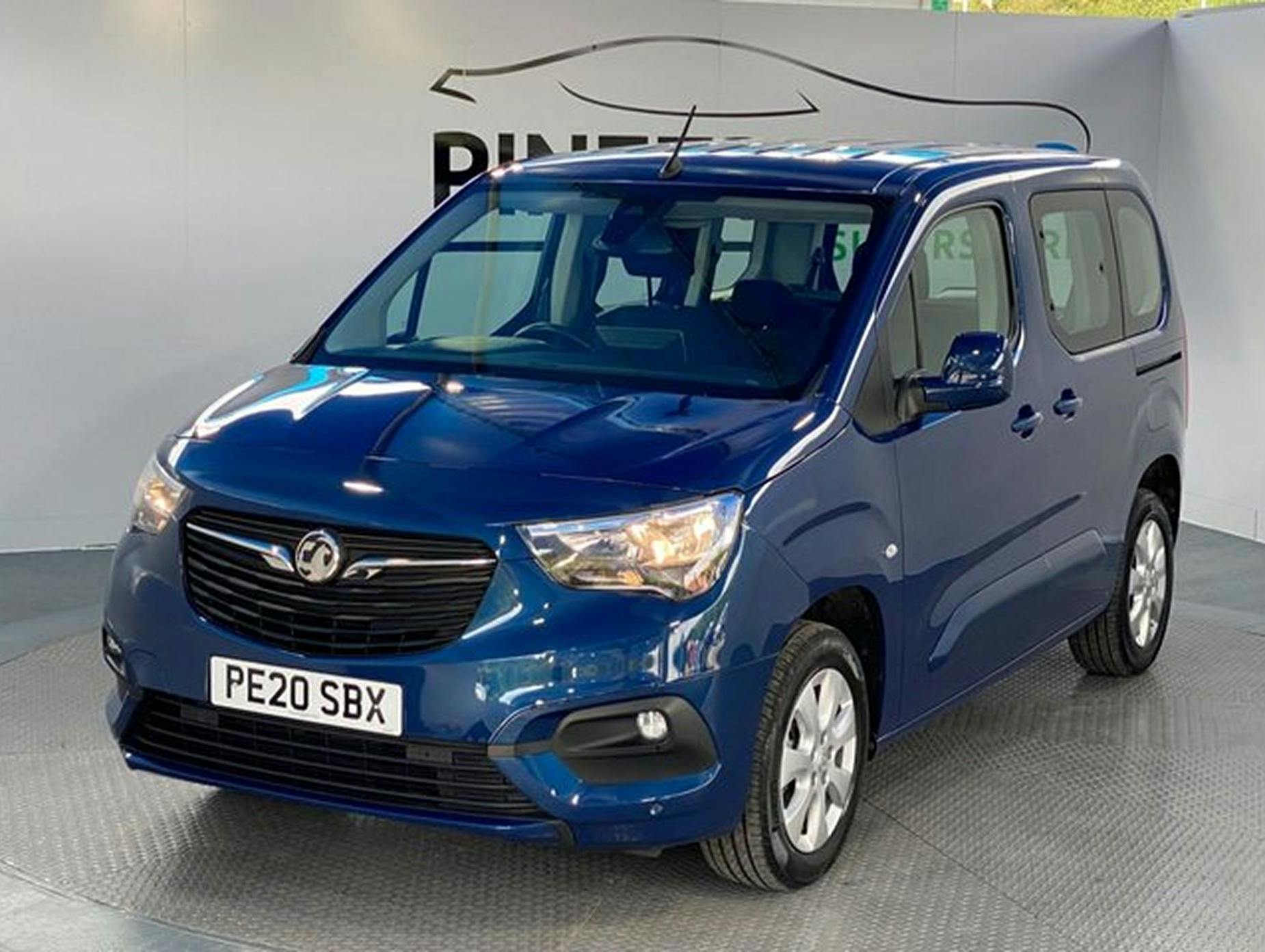 Source: Pinetree Car Superstore Ltd
With a chassis based on the ever-popular Vauxhall Combo commercial van, the Vauxhall Combo Life is a minivan designed for large families that love to travel.
Boasting some of the industry's best safety features, bags of interior space and a strong chassis foundation, the Vauxhall Combo Life is the true essence of a minivan. Although not the most visually pleasing of vehicles, the Combo Life really excels at everything it's supposed to: safely getting you and your family from A to B.
Available in either five or seven-seater configurations, the Combo Life also has an affordable price starting at around £21k for the base model. While this does not come with any additional bells and whistles like alloy wheels or high-tech navigation systems, it does provide a formidable motor that will comfortably accomplish your high mileage travel needs.
You can find an even better deal on the Vauxhall Combo Life through findandfundmycar.com. Browse through thousands of listings from trusted dealers and find an unmissable deal today.
Travel in style: Mercedes-Benz V-Class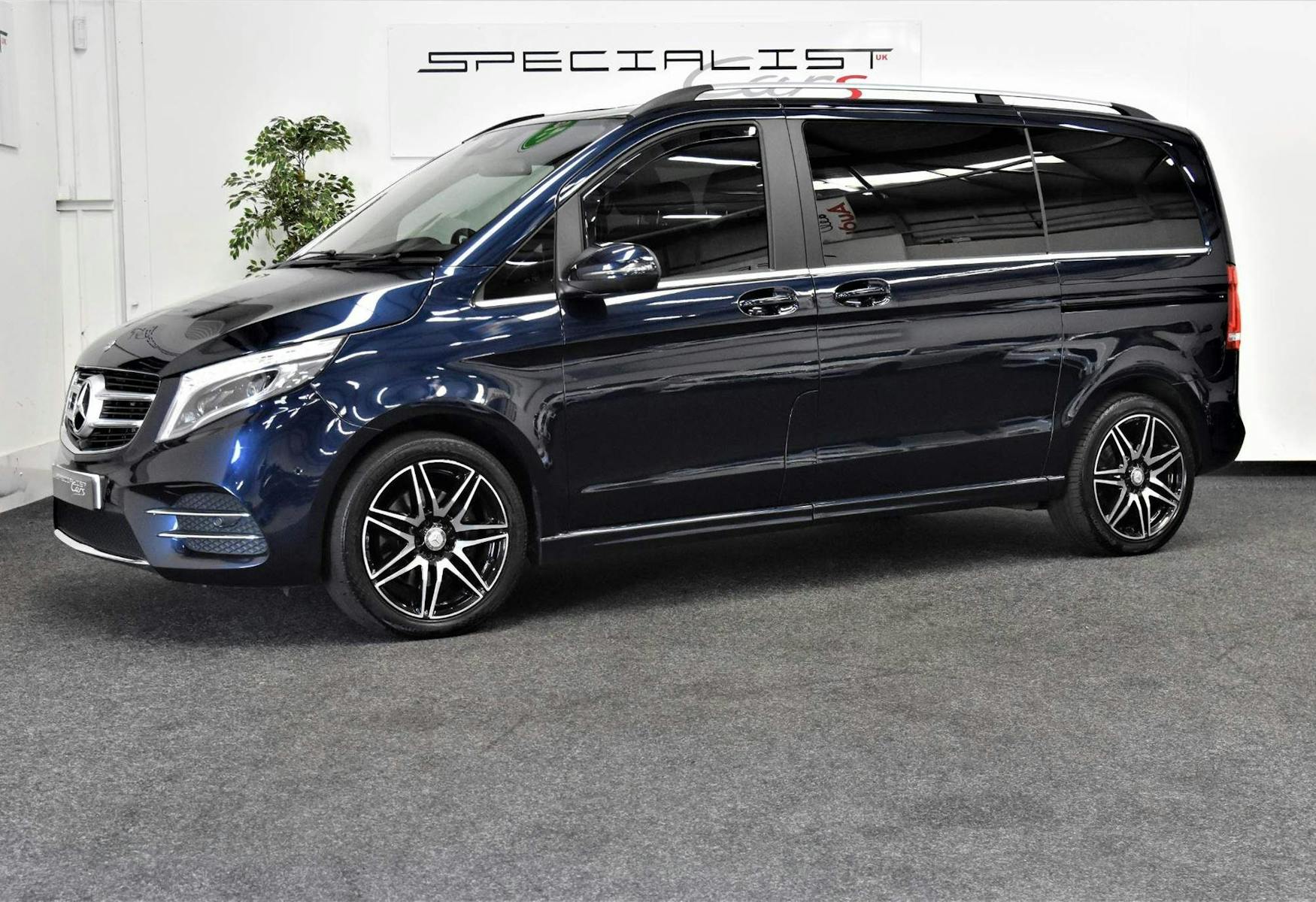 Source: Specialist Cars (UK) Ltd
When looking for a minivan, "style" isn't a word that comes up all too often. However, Mercedes-Benz disagrees.
In addition to all of the things that make a minivan great, the V-Class boasts a luxurious interior allowing travellers to feel like celebrities during their commute. There are flexible seating configurations allowing a total of eight passengers to enjoy the ride, in addition to innovative storage solutions that utilise as much interior space as possible.
However, these features do come at a significant cost. Starting at an eye-watering £50k, the Mercedes-Benz V-Class is definitely one of the most expensive minivans available right now. If it's practicality you're looking for, look elsewhere; but if money is no concern, the V-Class has you well and truly covered. 
Thankfully, the Mercedes-Benz V-Class can be found on the second-hand market for a hefty discount. Search through listings from reliable vendors and find an amazing deal on this premium minivan today.
The value king: Kia Sedona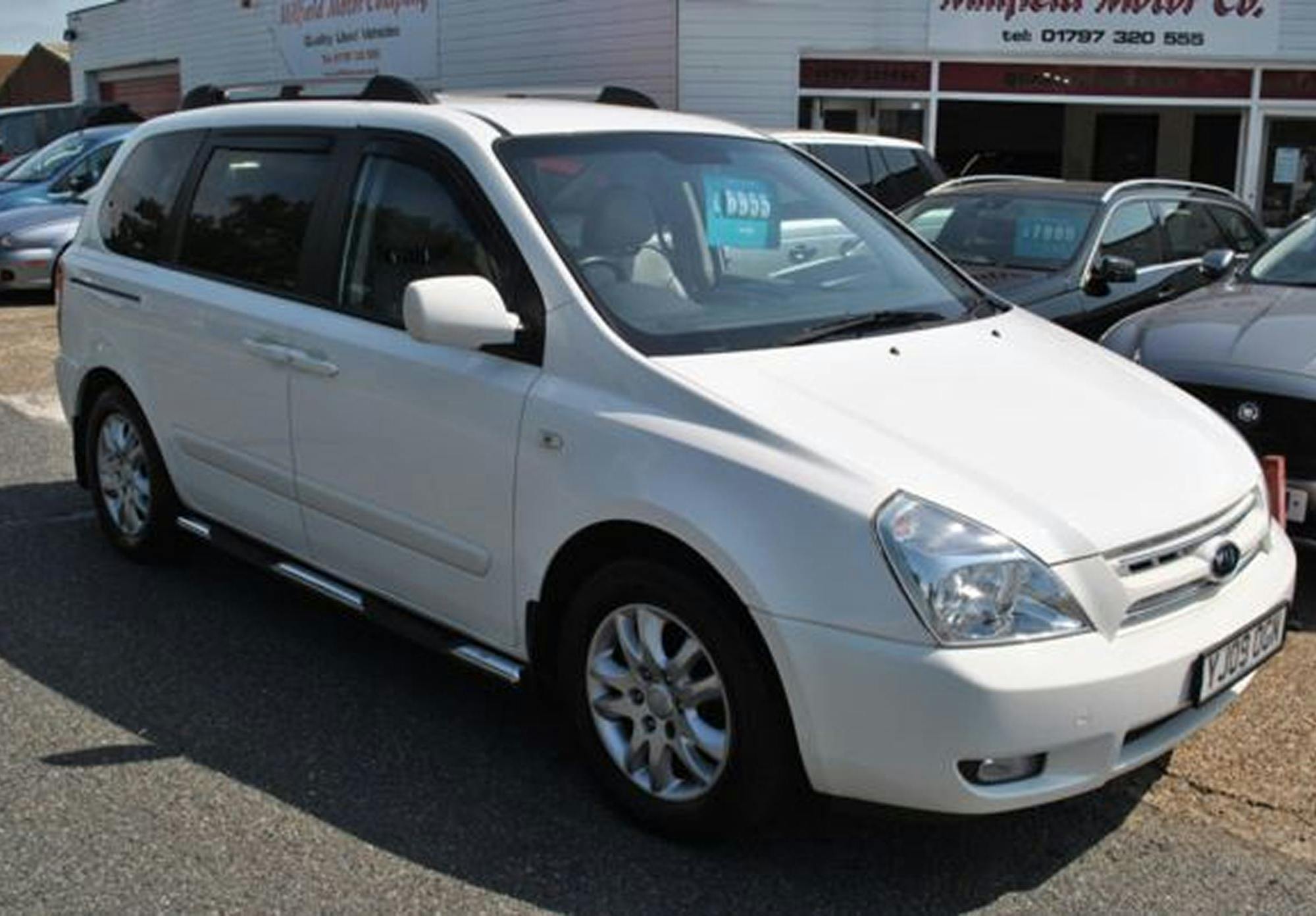 Source: Millfield Motor Company
If your tastes are a little more traditional, you may be interested in something that does the job with no frills or fuss. The Kia Sedona does just that, offering ample seating space and a smooth ride without any distracting features.
Although now discontinued, the Kia Sedona is by far one of the most competitively priced vehicles on this list with a second-hand price starting at just around £5k. Despite this lower-than-average price, the Kia Sedona is by no means a sub-par vehicle. It boasts a 2.2-litre diesel engine and is available with either an automatic or manual transmission. All of this equates to just under 200 horsepower to provide some formidable hauling capabilities.
For all of these reasons, we list the Kia Sedona as our favourite bang-for-the-buck minivan. Get a deal on this vehicle through our network of trustworthy dealers.
Browse used minivans today
Still undecided on your future minivan? No need to panic, we have thousands of used cars available on our website. With dealers located all across the UK, your next car could be closer than you think.