Coming far from its roots as an exclusively utilitarian vehicle, the pickup truck is now a common mode of transport for many commuters that occasionally need some extra muscle.
Rugged, powerful and robust, pickup trucks act as a compromise between a commercial van and a 4x4. This is due to a stretched cargo bed and four deep tread tyres to help in difficult off-road environments.
If you're looking for something dependable for both daily commuting and occasional hauling, a pickup truck could be the perfect fit.
The best used pickup trucks
The popular choice: Ford Ranger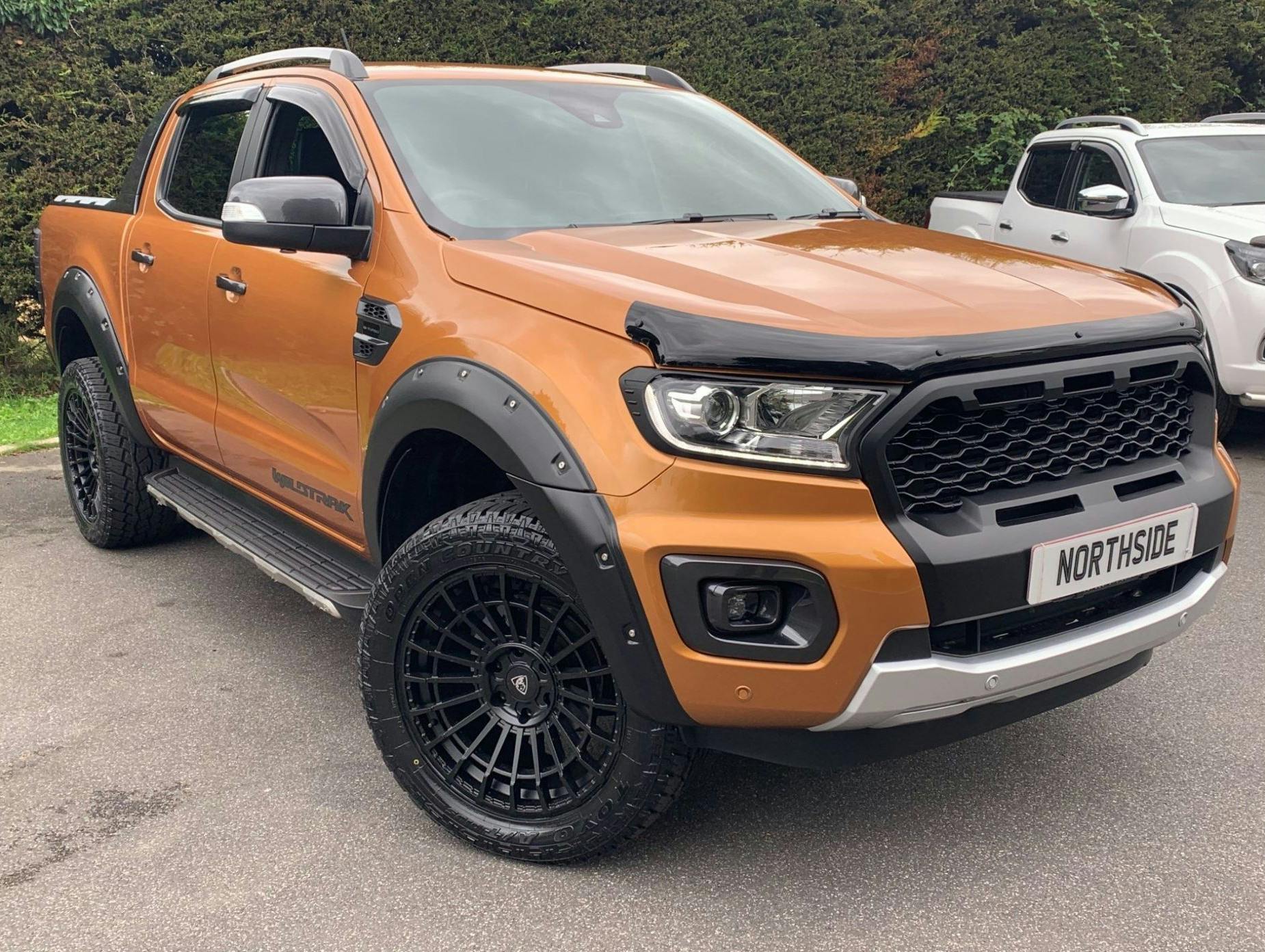 Source: Northside Car & Commercial Ltd RBP
Much like many other Ford vehicles, the Ford Ranger is one of the most popular pickup trucks in the category having been named the UK's most registered pickup truck between 2016 and 2018.
This comes as no surprise with the Ford Ranger offering some standout features to make it a cut above the rest. Although slightly smaller and less powerful than the Ford F-150, the Ford Ranger is by no means a heavy compromise. With a max towing capacity of just over half of its significantly more expensive sibling, it offers some amazing value to those looking to expand their hauling abilities without spending ludicrous amounts of money.
Choose from thousands of listings through dealers located across the UK for a Ford Ranger.
Tough and smart: Nissan Navara
Source: Victoria Motors
For these practical vehicles, smart technology is often overlooked while manufacturers look to make their vehicles even safer. Hoping to buck this trend, the Nissan Navara includes both intelligent technology and high-quality safety measures to provide a vehicle well adapted for a variety of use cases.
Offering a strong drivetrain, solid construction and impressive five-year warranty, the Nissan Navara is one of the most well-rounded pickup trucks on the market. Its comfortable handling in addition to the provision of enhanced infotainment features means the Nissan Navara can fulfil the needs of seasoned pickup drivers and complete novices.  
The Nissan Navara allows a towing capacity of up to 3,500kg and a payload-carrying ability of up to 1,160kg. Considering its estimated mileage of 40mpg, the Navara can handle some regular pickup tasks and comfortable everyday commuting with ease.
Surprising affordability: Isuzu D-Max
Source: Eadles Limited
As part of one of Isuzu's longest-running vehicle ranges, the Isuzu D-Max has been adored by pickup enthusiasts for many years. Hailed for its extremely competitive price point, the D-Max boasts some of the very best value on the market with  prices starting at around £21k for a new base model.
At this price, owners will be pleased to hear that the D-Max is a very competent vehicle promising a payload hauling rating of just above 1,100kg. This rating qualifies the vehicle as fully commercial for business use, resulting in better road tax and a benefit-in-kind price.
With a toggleable all-wheel-drive setting, the Isuzu D-Max can tackle complicated environments without a hitch. Plus, if anything does go wrong, drivers are covered by a 125,000 mile or five-year warranty as standard.
The classic: Toyota Hilux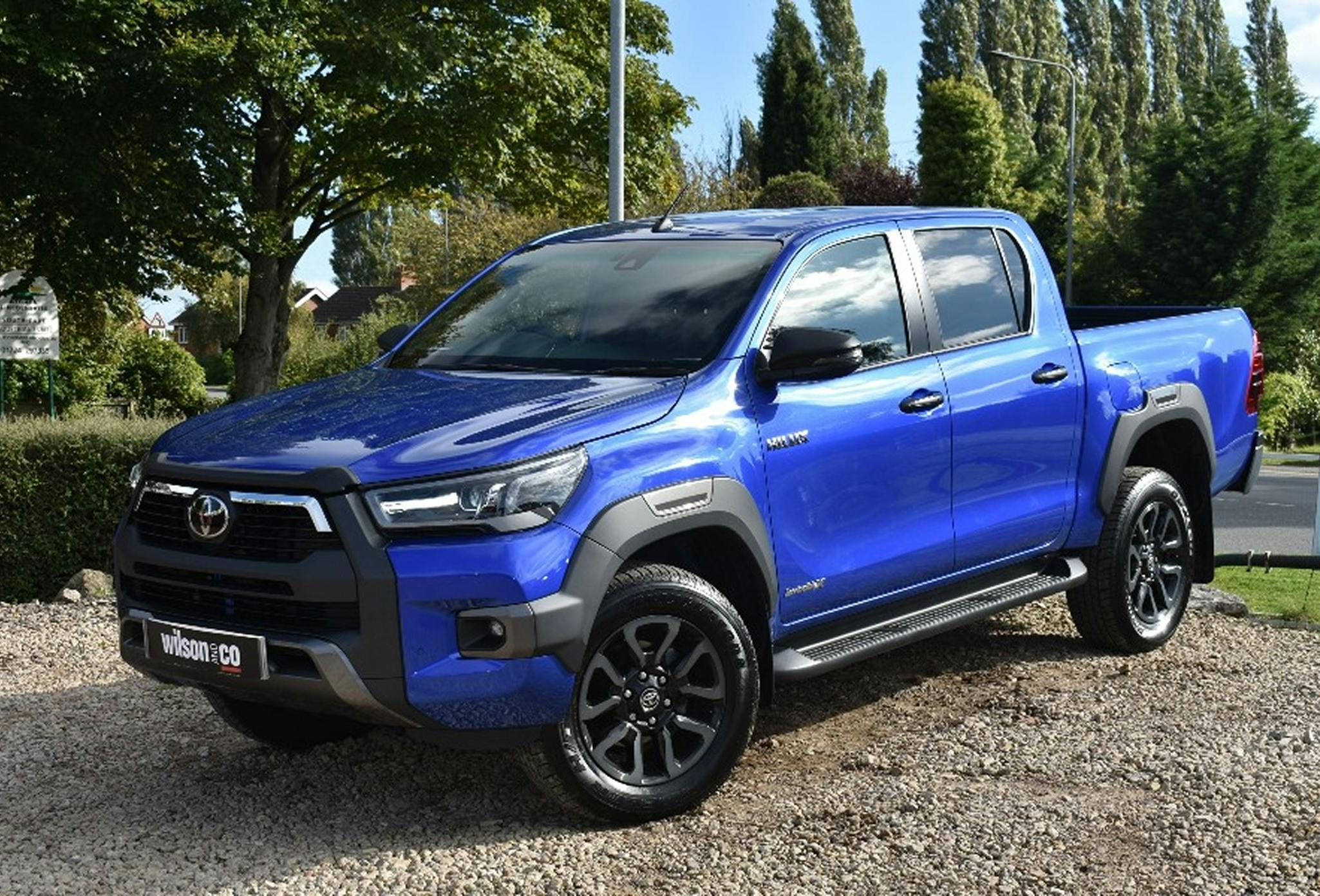 Source: Wilson & Co Scunthorpe
Although vastly newer and technologically enhanced than when it was released in 1968, the Toyota Hilux is widely regarded as one of the most reliable pickup trucks available. Pitched as great for both regular commercial use and the occasional off-road venture, the Toyota Hilux is equipped with the necessary components that make up a trusty pickup truck.
Available at a brand-new price starting at £28k, it isn't the cheapest vehicle on our list. However, this price does net buyers with an innovative rear differential locking system that provides increased comfort when tackling tricky terrain.
With thousands of locations up and down the UK, the car of your dreams could be closer than you think.
Find a reliable, used pickup truck today
So, there you have it. These are some of the very best pickup trucks available right now. Check out our listings from dependable dealers and find a used car that's right for you.