You don't need to break your budget to get a sports car. Thanks to the used market, there are numerous sports cars in the £10,000 range.
Of course, these won't be the cream of the sports car crop. That doesn't mean you have to give up on your sports car dream, though, as there are serious deals on offer.
Discover the best sports cars under £10K below, including handpicked choices in fuel economy and boot space.
The best sports cars under £10,000
Mazda MX-5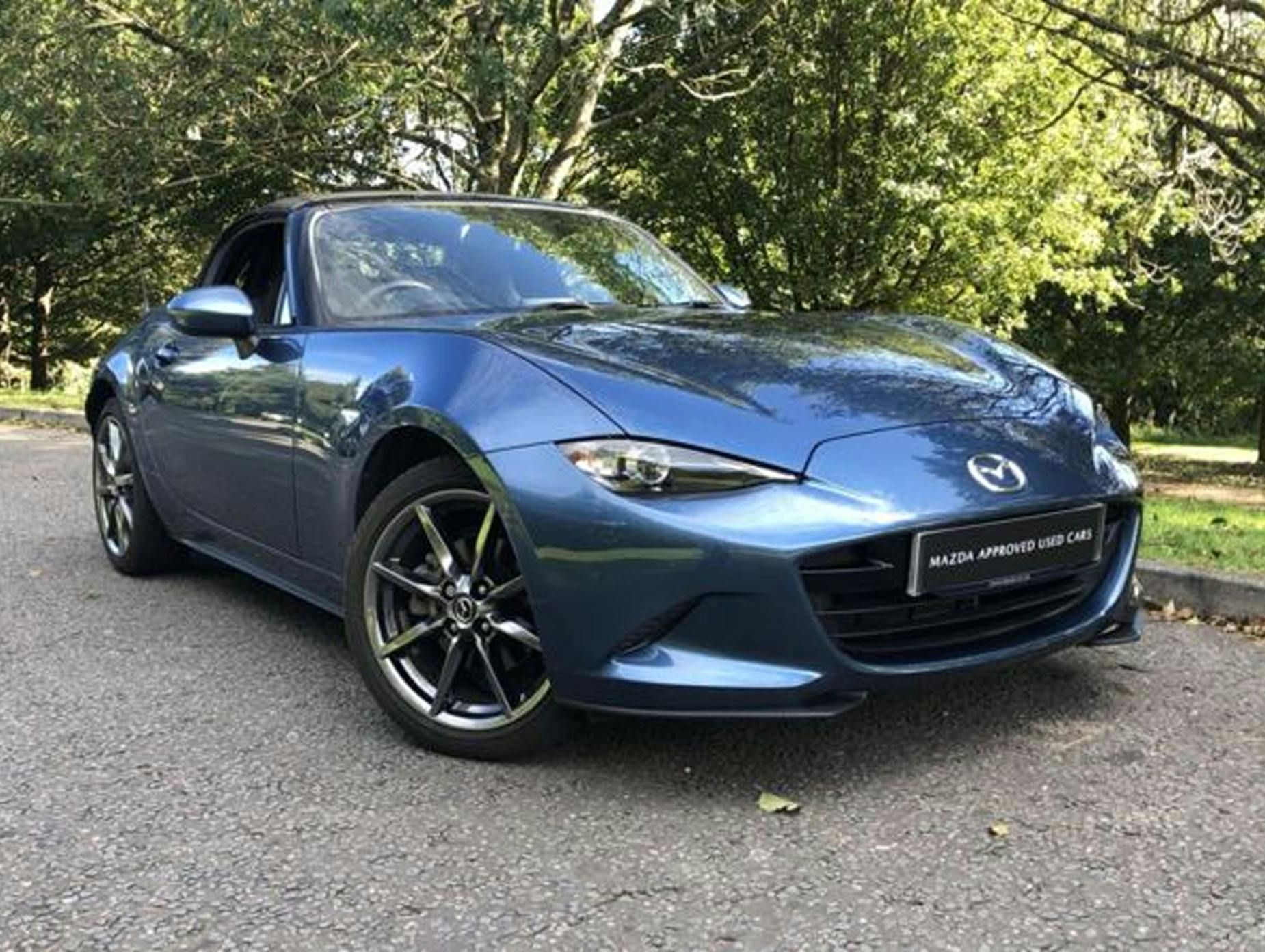 Source: Hendy Car Store Portsmouth
Four cylinders. Two seats. One fast car. Topped off with a light chassis and precise handling, the Mazda MX-5 is exactly how you would imagine a sports car to be, but at a cut price.
Some see it as the world's best-selling two-seater, and it's not solely because of the price. It's fun to drive, it's quick and it hits all the main sports car selling points.
It is perhaps Mazda's standout model thanks to its excellent value. For many, it mimics premium-priced models without feeling substantially cheaper.  While the model does cut some corners with its small cabin and boot space, it shines where it matters.
Browse our range of Mazda MX-5 models today.
Mercedes-Benz SLK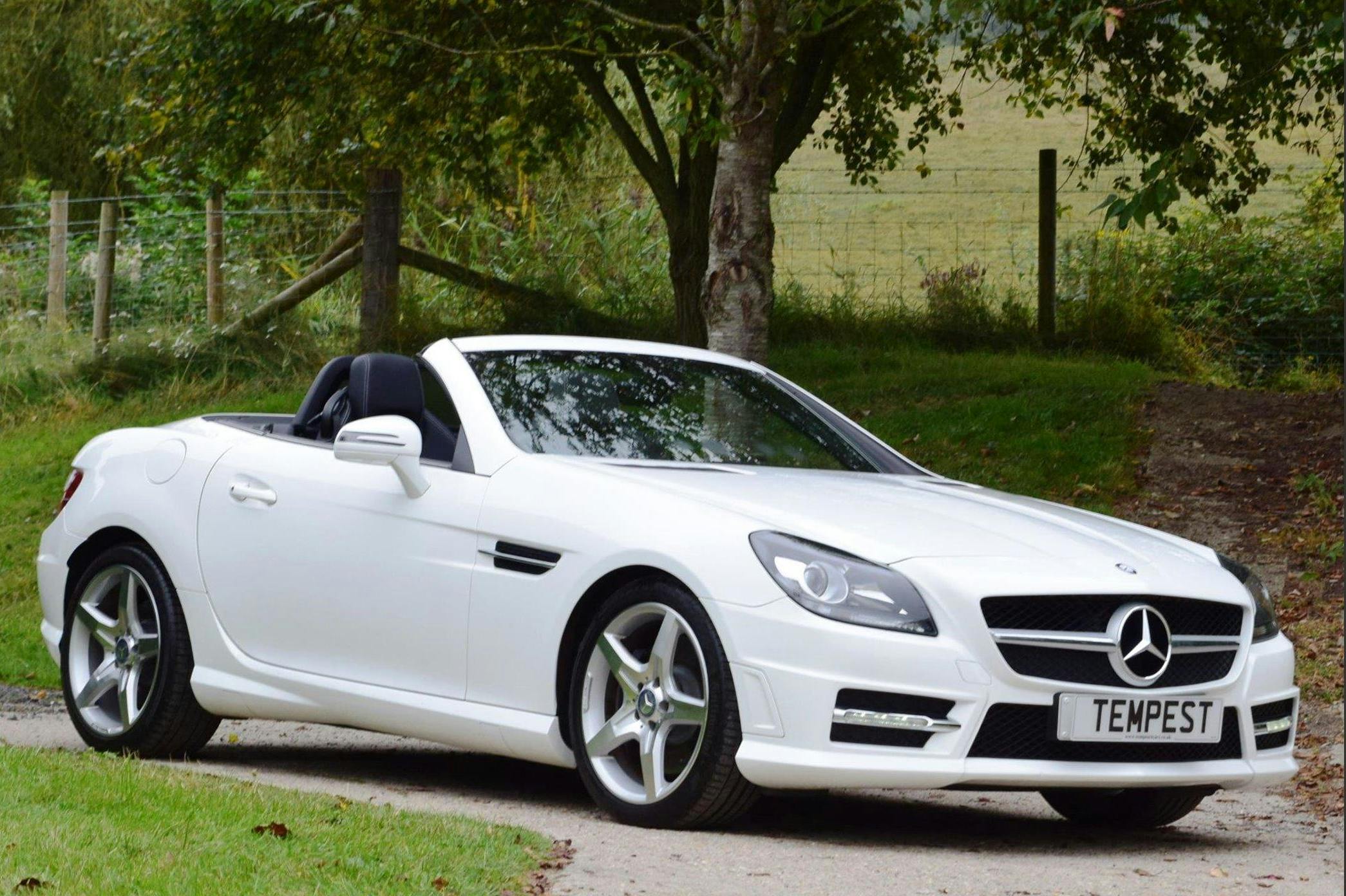 Source: Tempest 4 Cars Ltd
Mercedes-Benz's budget sports car has always blurred the lines of what a sports car means. For some, the SLK doesn't appear sporty at all – to them, it's more akin to an executive car. However, the small frame, chunky engine and focus on fun places the model in the sports car category for us.
The SLK can hit a max speed of 147.3-155.2mph, with a respectable fuel economy of 32-38mpg in most settings. It's a car that doesn't feel like it's cut corners, despite its price.
By interweaving Mercedes-Benz class with value, the SLK is one of the best used sports cars under £10,000.
Get yourself a budget Mercedes-Benz SLK today.
BMW Z4
Source: James Paul (Car Sales) Limited
What if you could get a Porsche Boxster at a fraction of the price? Yeah, it doesn't seem possible. However, BMW has taken that challenge and, well, succeeded.
Again, some may question its position as a sports car. However, when you look at the 3-litre, 6-cylinder engine, the sound it makes and the joy drivers have driving it down motorways, it's distinctly sporty.
Complementing this top-of-the-line engine is BMW's penchant for cushy interiors and a focus on the small things: embroidery, infotainment and quality.
Older models have the best value, and these are some of the best used sports cars under £10K. Drive away with a used BMW Z4 with findandfundmycar.com.
The best small sports cars under 10K
Honda CR-Z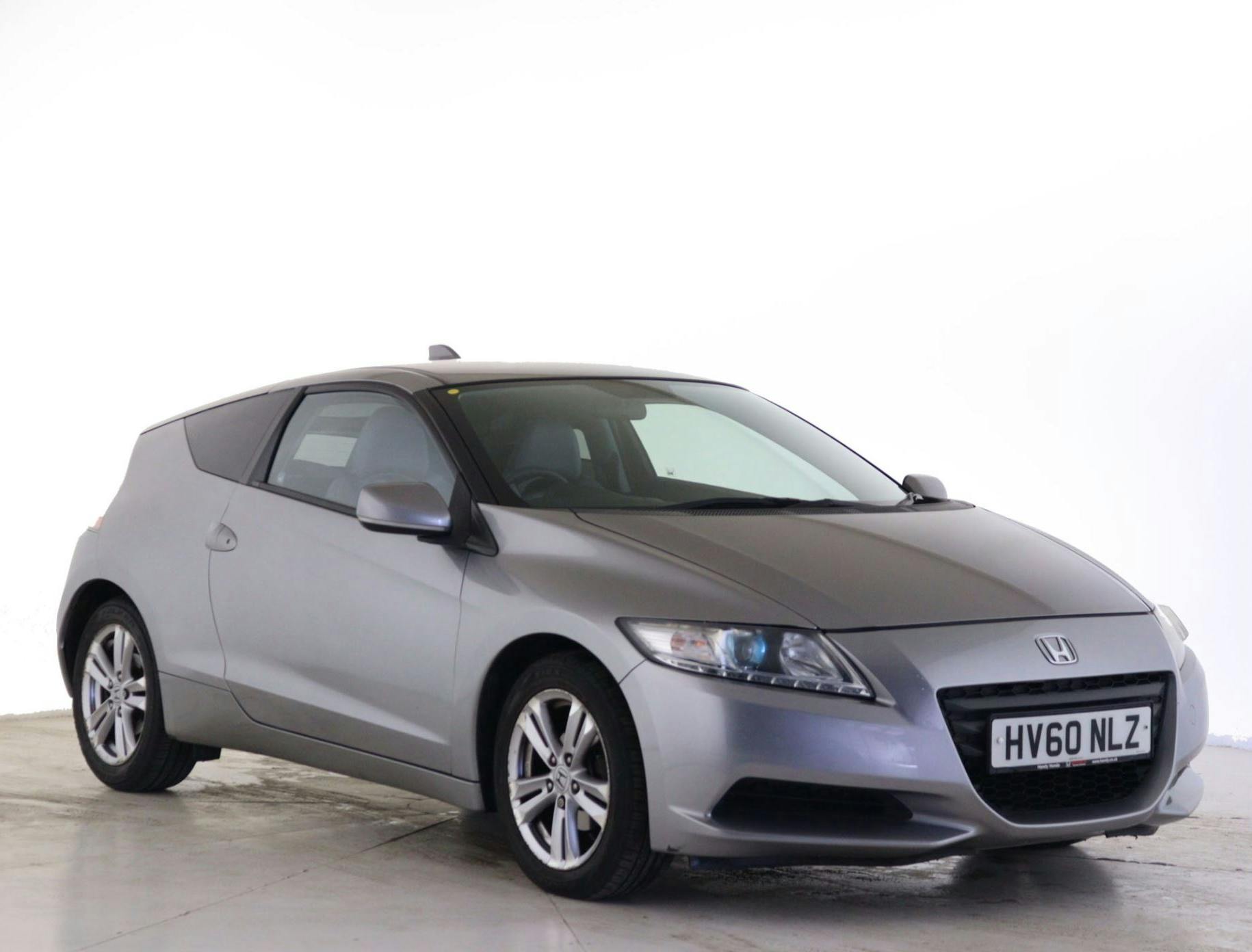 Source: Wilsons Automobiles and Coachworks Ltd
Honda's hybrid sports car was a risk when the carmaker first manufactured it. While the model's popularity isn't as infectious as Honda expected, the CR-Z is a nifty, small sports car, perfect for those who want a pocket-sized speedster with good fuel economy.
The real USP of the CR-Z is its size, however. The car is truly tiny, despite its sporty 135bhp hybrid engine. That way, urban drivers can enjoy the benefits of a sports car without issue. Topped off with a reported 54-56mpg, it's a model that rewards its buyers for the long term.
The car ceased new production in 2015, but that just means the used market carries some serious deals. It's now one of the best used sports cars under £10K.
Get yourself a Honda CR-Z bargain today.
The most fuel-efficient sports car under 10K
Audi TT Coupe 1.8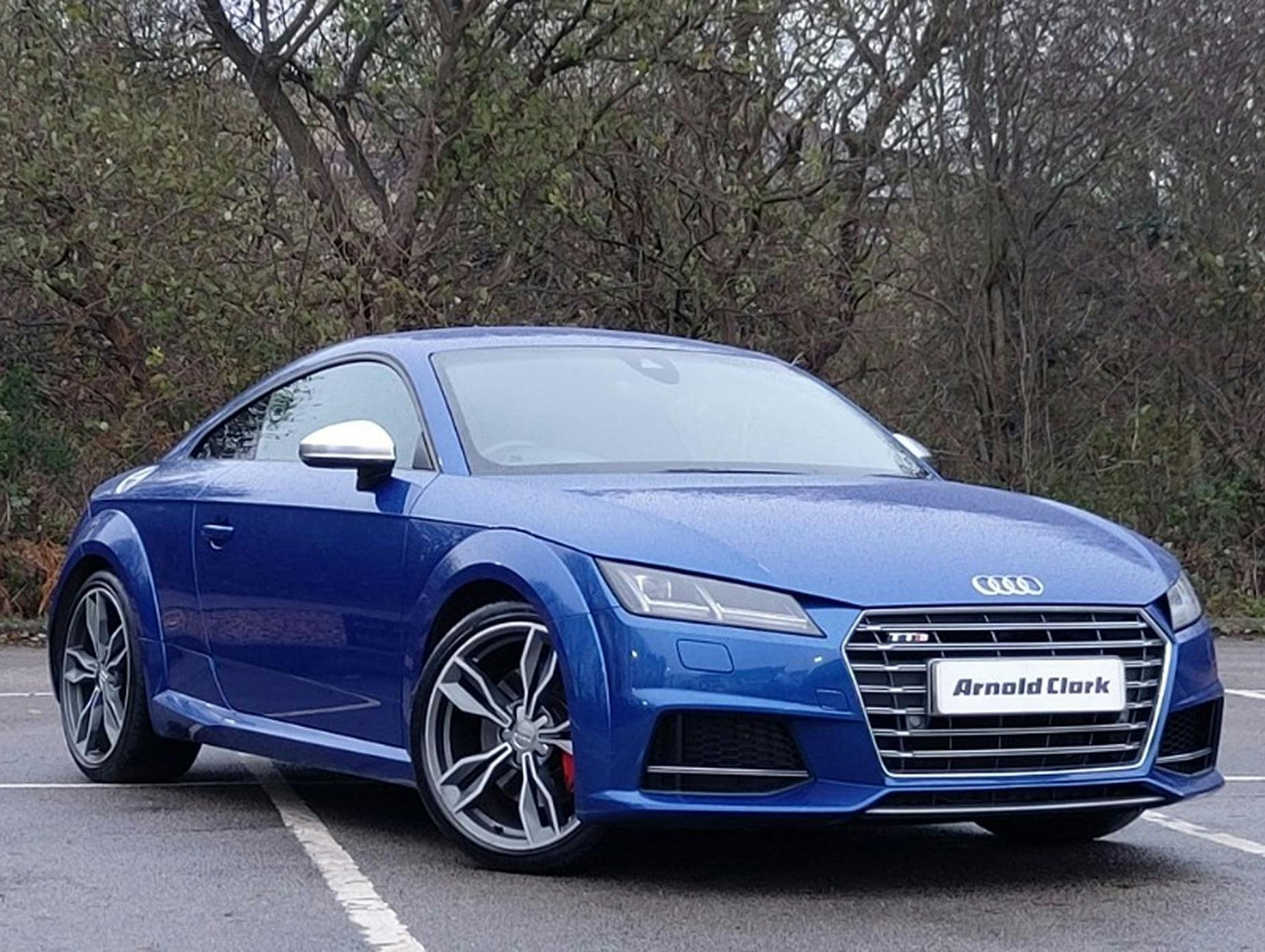 Source: Arnold Clark Motorstore Chesterfield
Sports cars do have one unfortunate trend: they guzzle fuel. Driving fast usually means burning through your wallet, and it's a sacrifice many sports car enthusiasts are happy to make.
What if we told you it didn't have to be that way?
Audi's budget sports model, the TT, has some of the best fuel economies in budget sports cars. Boasting a reported fuel efficiency of 47.9mpg, the TT is bested only by highly economical hybrid motors.
Despite its high mileage, Audi haven't ruined the car's sporty feel, either, with a 2.0-litre, four-cylinder engine and executive-like interiors.
Browse our range of Audi TT models today.
The best sports car under 10K for boot space
BMW 2-Series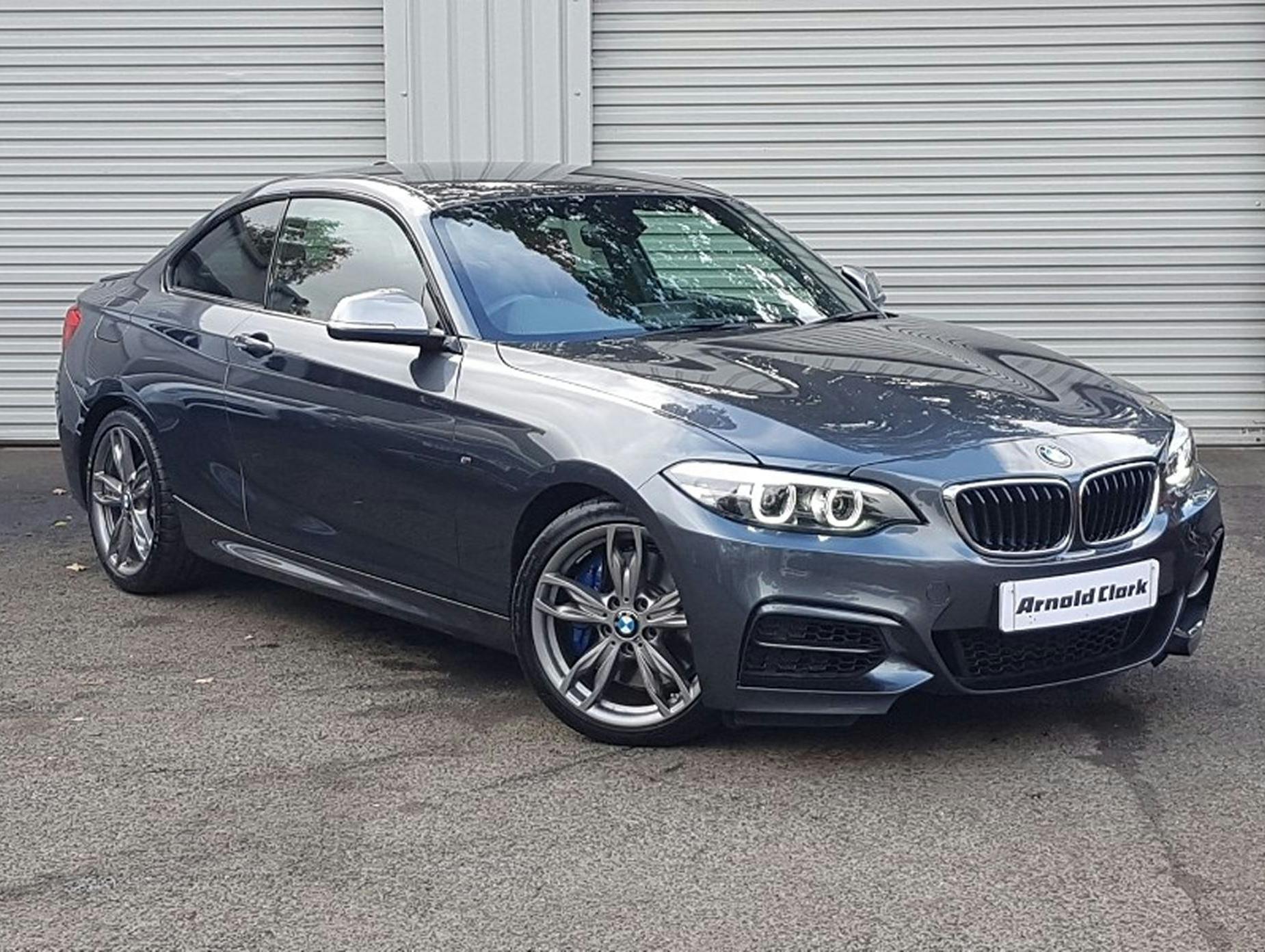 Source: Arnold Clark Ford Hexham
A sports car with 390 litres of boot space. Yep, you can get an eye-catching chassis, excellent horsepower and plenty of space – the best of all worlds.
With a powerful six-cylinder, turbocharged petrol engine, the BMW 2-Series is loud, strong and quick. It may lack the visual touchpoints of other sporty models, but its understated, classic look is popular with many.
When you buy from BMW, too, you buy with a hallmark of quality, and this shines through in the unassuming-but-speedy 2-Series.
A few used deals under £10,000 exist, so grab yourself a bargain BMW 2-Series with us.
Browse used cars today
As we've shown, sports cars don't have to cost loads. There are plenty of budget options available.
However, if none of the above spark excitement, don't worry. At findandfundmycar, we connect buyers with the used cars they need from dealers they can trust. It's what we do. View all cars under £10,000 today!