Want a great car but can't quite fit a brand new one in the budget? There's lots of great used cars out there for you.
For £50k, you have a lot of options from many manufacturers available. We've put together a list of some of the best cars for under £50k that are currently available.
Best used sports cars under £50,000
2017 Mercedes-Benz C Class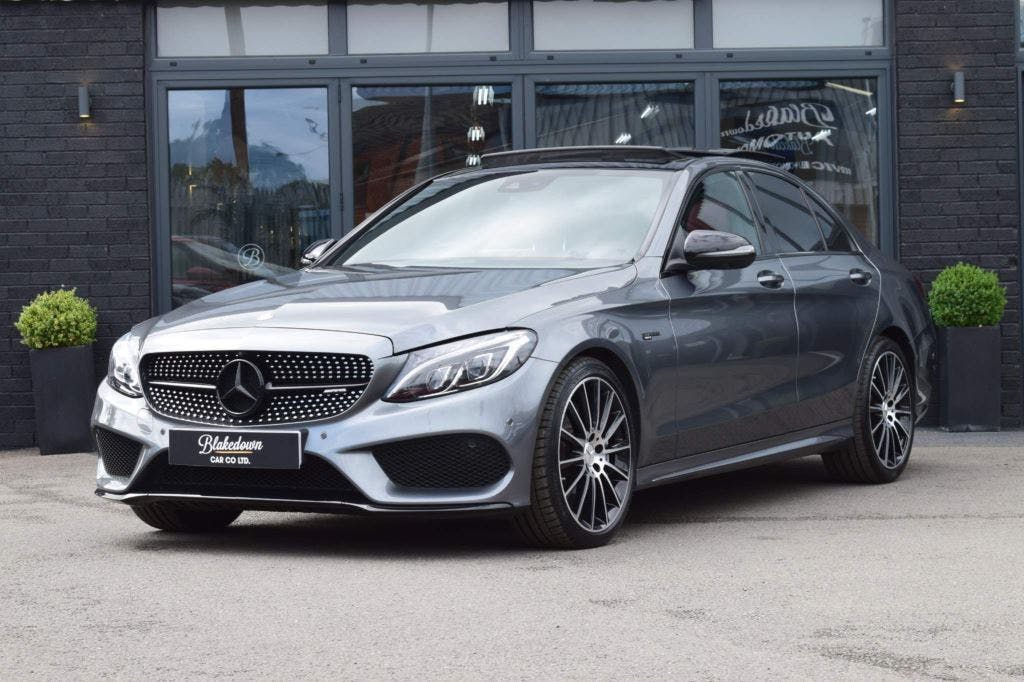 Source: Blakedown Car Company Ltd
Although clearly smaller than an E-Class or an S-Class, it has many of their traits. For many consumers, the Mercedes C-Class is the best car in its class, since it strikes a comfortable middle ground between Audi's quiet qualities and BMW's sportiness.
The Mercedes-Benz C Class is known for its smoothness. A sleek car that is extremely satisfying to drive. The focus of the car is arguably on comfort, but there's also an engaging chassis and incredibly sharp steering.
The Mercedes-Benz C Class also comes with a wide range of luxurious features such as dual high-resolution screens, power-folding side mirrors, dual-zone climate control and an illuminated entry system. The C-Class also comes with heated and ventilated seats as well as many more enviable features.
Furthermore, the Mercedes-Benz C Class was also awarded the highest rating from the NHTA. The IIHS also awarded the C-Class a 2017 Top Safety Pick. This was due to the car receiving the highest rating in the small overlap front, moderate overlap front, roof strength, head restraints and seats crash tests.
Audi R8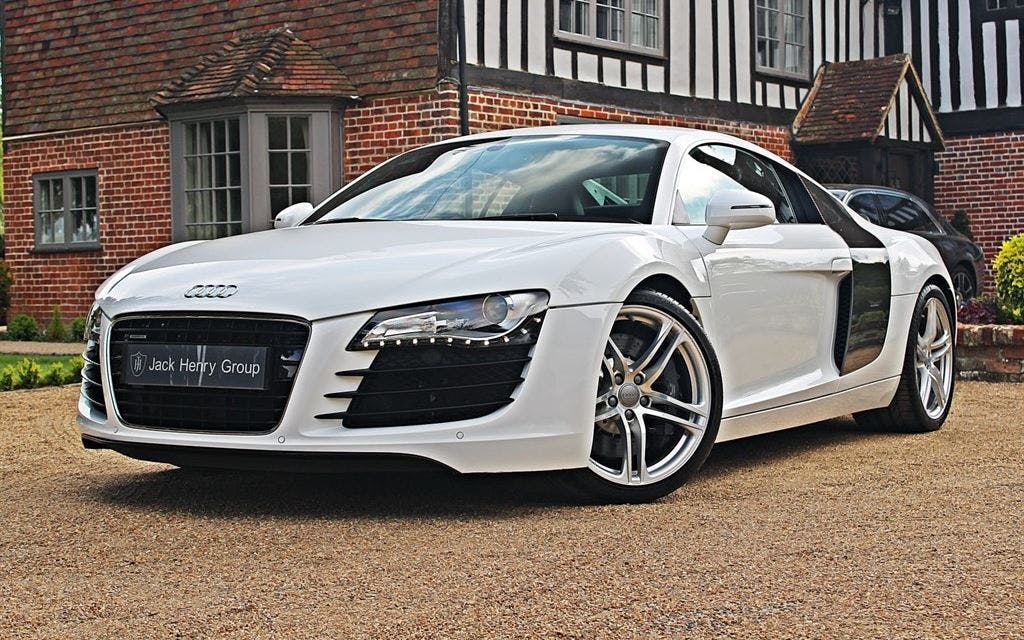 Source: Jack Henry Group
The Audi R8 made quite the impact when it launched in 2006 and is still known as one of the most desirable supercars today. The R8 has the looks as well as impressive performance, making it a genuine supercar.
No other four-ringed production car is as powerful, swift, or distinctive. In every technical area, the high-performance R8 sports vehicle is built for maximum dynamics. In terms of driving performance, the Audi R8 is right up there with the best in the sports car industry.
Unlike practically every other supercar on the market, the Audi R8 has a naturally aspirated engine that produces 620 horsepower without the use of turbochargers. As a result, when you floor the throttle, it responds swiftly and sounds simply fantastic.
Ford Mustang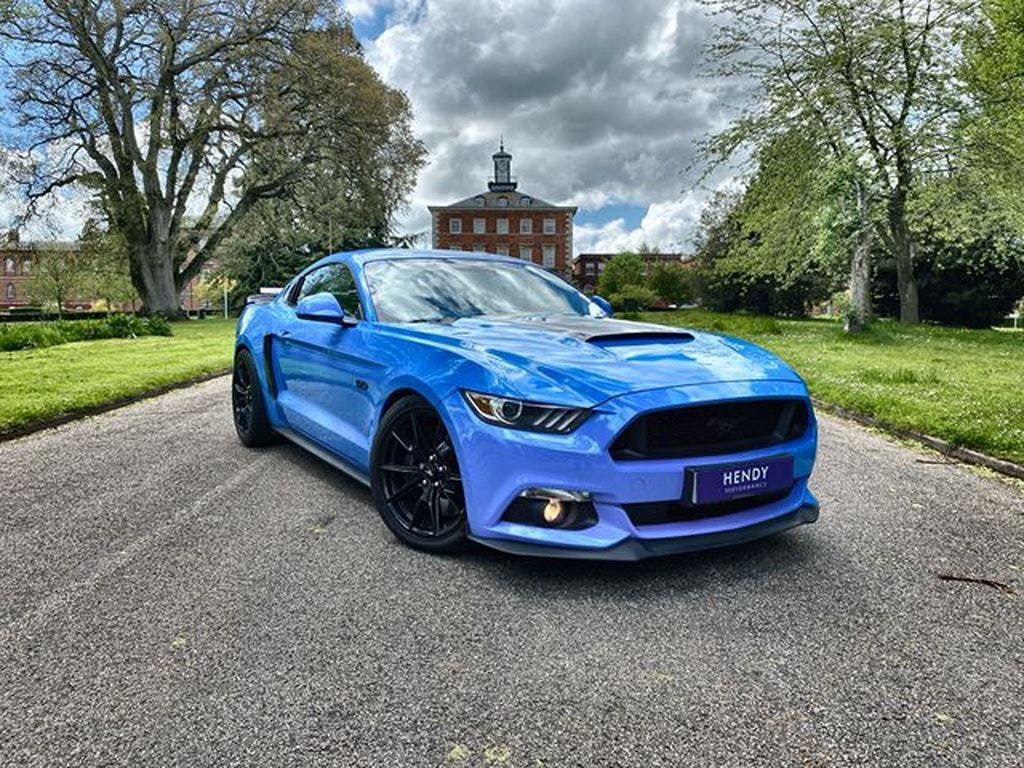 Source: Hendy - Performance Exeter
With a style to make heads turn, the Ford Mustang is one of the most recognisable cars on the road. The mustang isn't all looks though. The chassis is extremely competent and provides excellent handling as well as a comfortable ride.
Another advantage of this car is because it's a Ford, any repairs or maintenance that may need doing will be cheaper than an Audi or BMW. You will also get a three-year/60,000-mile warranty with the car.
This car not only has a luxury look on the outside but has a luxury feel on the inside too. The Mustang comes with a luxury kit. It includes features such as adaptive cruise control, climate control, a heated steering wheel, powered front seats and many more.
If a Ford Mustang interests you, take a look at our listings today.
Tesla Model S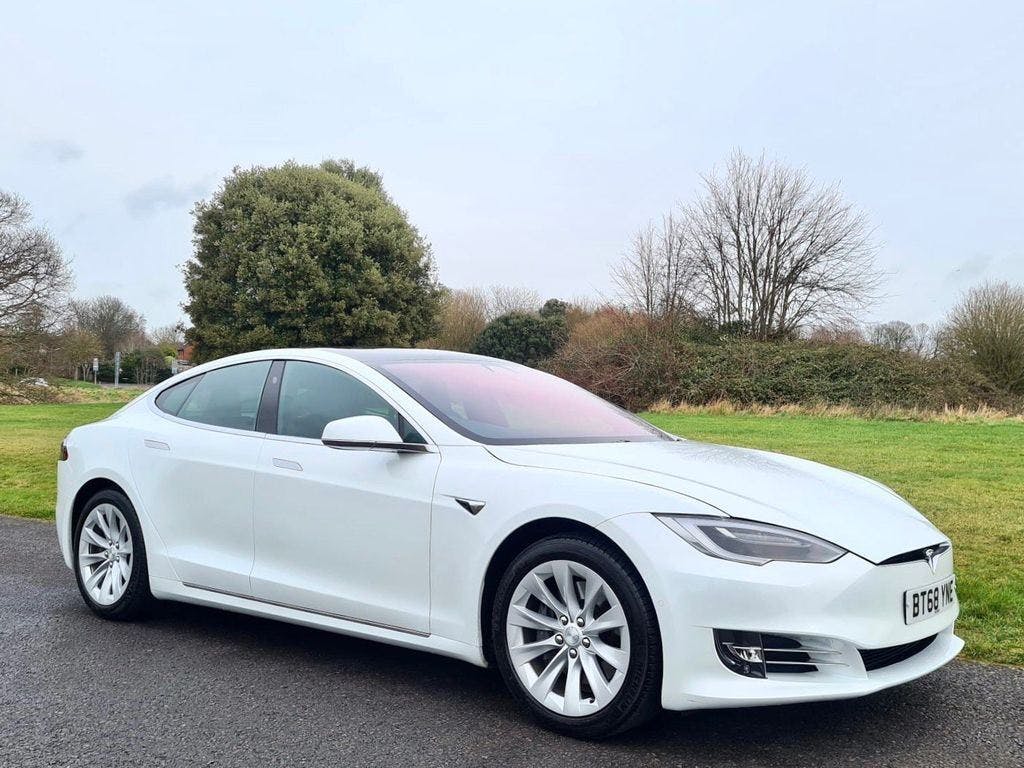 Source: Bayer Car Sales
The Tesla's incredible performance, stylish looks and high-tech minimalist cabin which is dominated by its well-known huge touchscreen has attracted many buyers around the world. The Tesla Model S is the undisputed leader in Electrical Vehicle luxury, massively contributing to the desirability of modern electric cars.
While the five-door hatchback form is rather traditional, thanks to the small packing of the electric drive system, the Model S offers a lot more room than many rivals. Under the hood, where an engine would ordinarily be, there's also more baggage room.
The Tesla is also known for its futuristic technology. Tesla's Autopilot is probably the most divisive feature on the Model S. It's at the cutting edge of autonomous driving technology. However, it does allow for some 'hands-free' driving, particularly on the motorway.
Think a Tesla would suit you? Go and have a browse at our Tesla Model S listings.
Find a supercar today
findandfundmycar.com are here to help you on your car buying journey! We host thousands of listings from dependable dealers all across the UK to ensure you find exactly what you need. Take a look at our site today for your next set of wheels.