Purchasing a car on finance is becoming a popular option. The flexibility of purchasing a vehicle on finance is attractive, plus it can be the ideal solution to many motor-related problems. Plus, sometimes buying a car at full price or in one lump sum just isn't feasible.
If you're looking for a good car with competitively-priced monthly payments, it can be tough to find the diamonds in the rough. That's why we've compiled the most popular used cars for less than £250 a month.
So, instead of spending hours looking for the perfect deal, find the best used cars for £250 a month below.
Ford Fiesta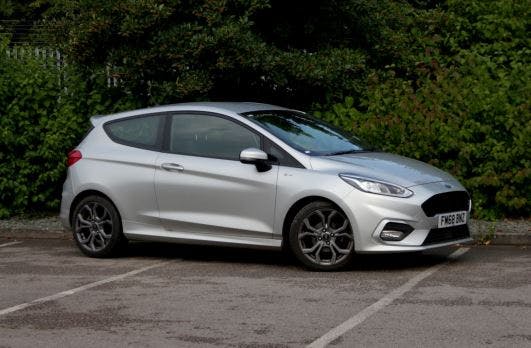 Image: Fords of Winsford Limited
The top car for £250 a month or less is, of course, the Ford Fiesta. The model has been a mainstay on British roads for years thanks to its relative affordability and reliability.
Their compact size makes them suited for urban commutes and tricky parking, but the car can hold its own on longer, more challenging drives too. The model boasts sporty steering and a quiet, comfy interior making it a breeze to drive.
It's easy to say it's a no-nonsense car, but really, the Ford Fiesta is the go-to runner for so many drivers because it has everything in a relatively inexpensive package.
Nab yours today with our Ford Fiesta listings to get one of the best cars for less than £250 a month.
BMW 3-Series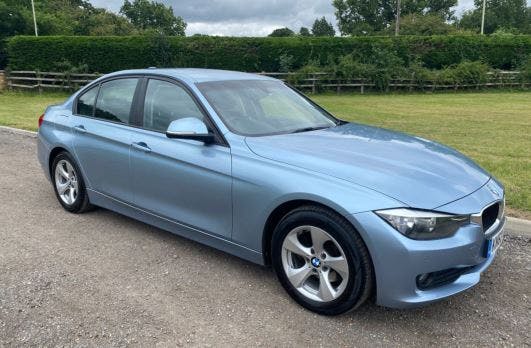 Image: Mototom Cars Limited
When it comes to "luxury" cars, the crisp BMW 3-Series offers some of the best value in the market thanks to its fuel efficiency.
Fans of the BMW 3-Series wax lyrical about its spacious and comfy interior, as well as the added sense of safety they get from the model's strong brakes. It helps that it's so fun to drive, too, thanks to its precise handling and acceleration.
It may seem like a car that's out of financial reach at the moment, but we have numerous BMW 3-Series listings for just £250 a month.
Ford Focus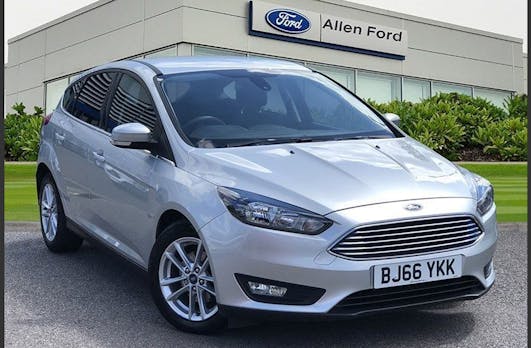 Image: Allen Ford
Ford continues its economical popularity with the Ford Focus. Much like its Ford Fiesta cousin, the Focus is popular due to its versatility, reliability and ease-of-use.
Compared to the Fiesta, the Focus is more spacious thanks to its 5-door hatchback style. Unlike the Fiesta, the Focus is quite a spacious car, making it a better choice for growing families.
The Focus may be less compact than the Fiesta, but it still has the same precise, easy driving that Ford is known for.
If you're looking for a quality used car under £250 a month that doesn't hold back on space, then consider our Ford Focus listings today.
Audi A3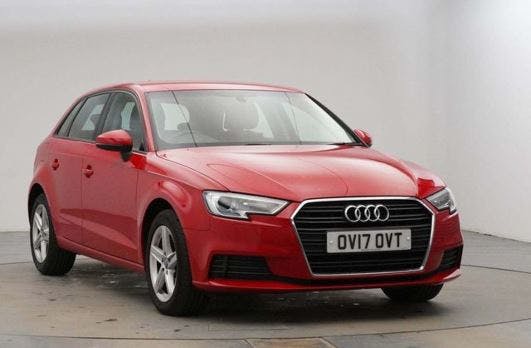 Image: North Down Motors
If you're looking for a car with a quiet cabin, low running costs, good interior quality and inch-perfect handling, then the Audi A3 could be the motor for you.
The model has amassed a reputation for matching high cabin quality with a mellow drive. Simply put, the Audi A3 is the used car for people who want something sleek and fuss-free.
So, if you're wondering "what car can I afford for under £250 a month" and you want a comfortable ride, then take a look at our Audi A3 listings.
Volkswagen Golf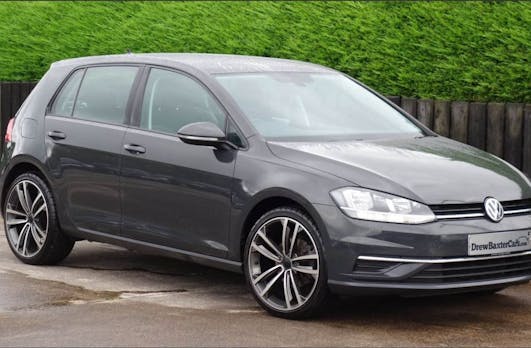 Image: Drew Baxter Cars
The Volkswagen Golf has been popular for years thanks to its robust engine, zippy handling and its reputation for powerful driving.
Despite being known for having a bit of a fun factor, the Volkswagen Golf is reliable, plus its petite size makes it super easy to park and navigate city streets.
Thanks to its power, it can hold its own in more rural settings, too. So, whether you need a car for the daily commute or some weekend rambling in the hills, this model more than works.
If you think this is the car for you, then check out our Volkswagen Golf listings today.
Flexible car financing built around you
Here at findandfundmycar.com, we're built on the ethos of flexible finance plans across thousands of cars. No matter what you need a car for, our expert, trusted dealers can help you out.
So, if none of the cars above have caught your eye, or if you want a deeper look at what we can offer you, then check out our full range of used cars here.
Simply use the budget filter to see cars for less than £250 a month, or to pick a financial plan that suits you.
*Facts and figures correct at time of publication, please check listings for up-to-date information and prices.