It can be expensive to run a vehicle. One expense you'll need to budget for over the course of a year is car tax.
The amount you pay is determined by a number of variables, including the year the vehicle was registered and either its engine size or CO2 emissions.
Taxing a car in the UK is anything but simple, so we've compiled all the details you'll need into a helpful guide.
Taxing a vehicle
All vehicles registered in the UK that are used or kept on a public road must be taxed. Your tax expenses may significantly change depending on the vehicle you choose.
Taxes and Statutory Off Road Notifications (SORN) are required for any vehicle kept off the road.
You can find out how much your road tax will be by using the government's vehicle tax rate calculator.
UK vehicle tax bands
Depending on when the vehicle was first registered, vehicle tax rates are based either on engine size or fuel type and carbon dioxide (CO2) emissions.
The rates are divided into bands for cars registered on or after March 1, 2001. The lower the emissions; the lower the vehicle tax. To be taxed, a vehicle must have an appropriate level of insurance coverage as well as an up-to-date MOT. When you apply for car tax, both these requirements are electronically checked.
Keep in mind that only vehicles three years old or older need a MOT certificate, so newer cars only need valid insurance to be taxed.
So, you may be wondering, what tax band is my car? Read on to find out.
Cars first registered on or after 1 April 2017
Source: Gov.co.uk (as of August 2022)
Cars costing less than £40,000

Source: Gov.co.uk (as of August 2022)
Cars costing more than £40,000
If your car has a "list price" of more than £40,000 (the advertised price before any discounts), you must pay an additional £355 annually. If you drive a zero-emission car, you are exempt from paying this.
Source: Gov.co.uk (as of August 2022)
Cars first registered on or after March 2001 but before 1 April 2017
The official CO2 emissions and fuel type of the car affect the tax rate you pay.
Based on how many grams of carbon dioxide (CO2) a car emits every km driven, the rates are divided into the following bands: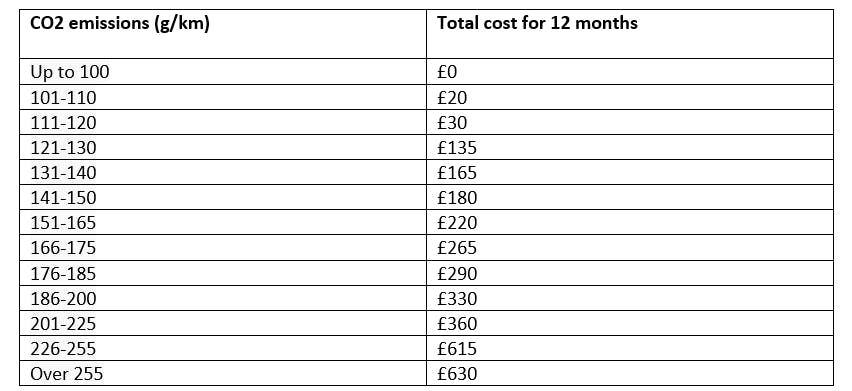 Source: Gov.co.uk (as of August 2022)
Vehicle owners exempt from vehicle tax
You are exempt from vehicle tax if:
 You are an owner of brand-new vehicles with a price under £40,000 and zero grammes of carbon dioxide (CO2) emissions
You own a vehicle with a registration date between March 1, 2001, and April 1, 2017, and who generate up to 100 grammes of CO2 per mile travelled.
 You may also be exempt if any of these apply to you:
 Have an 'invalid carriage', such as a mobility scooter
Have the war pensioners' mobility supplement
Receive the enhanced mobility component of personal independence payment
Have a steam vehicle
Have an electric vehicle
Have a disable passenger vehicle
Ways of paying your vehicle tax
The expense of vehicle tax can be spread out by making monthly, bimonthly, or yearly Direct Debit payments. You tax your car online or in person at a post office, where you can set up a direct debit. A Direct Debit can be established without you being the vehicle's registered keeper. The account owner will then get sent emails and letters about Direct Debit payments.
Consequences of not paying your vehicle tax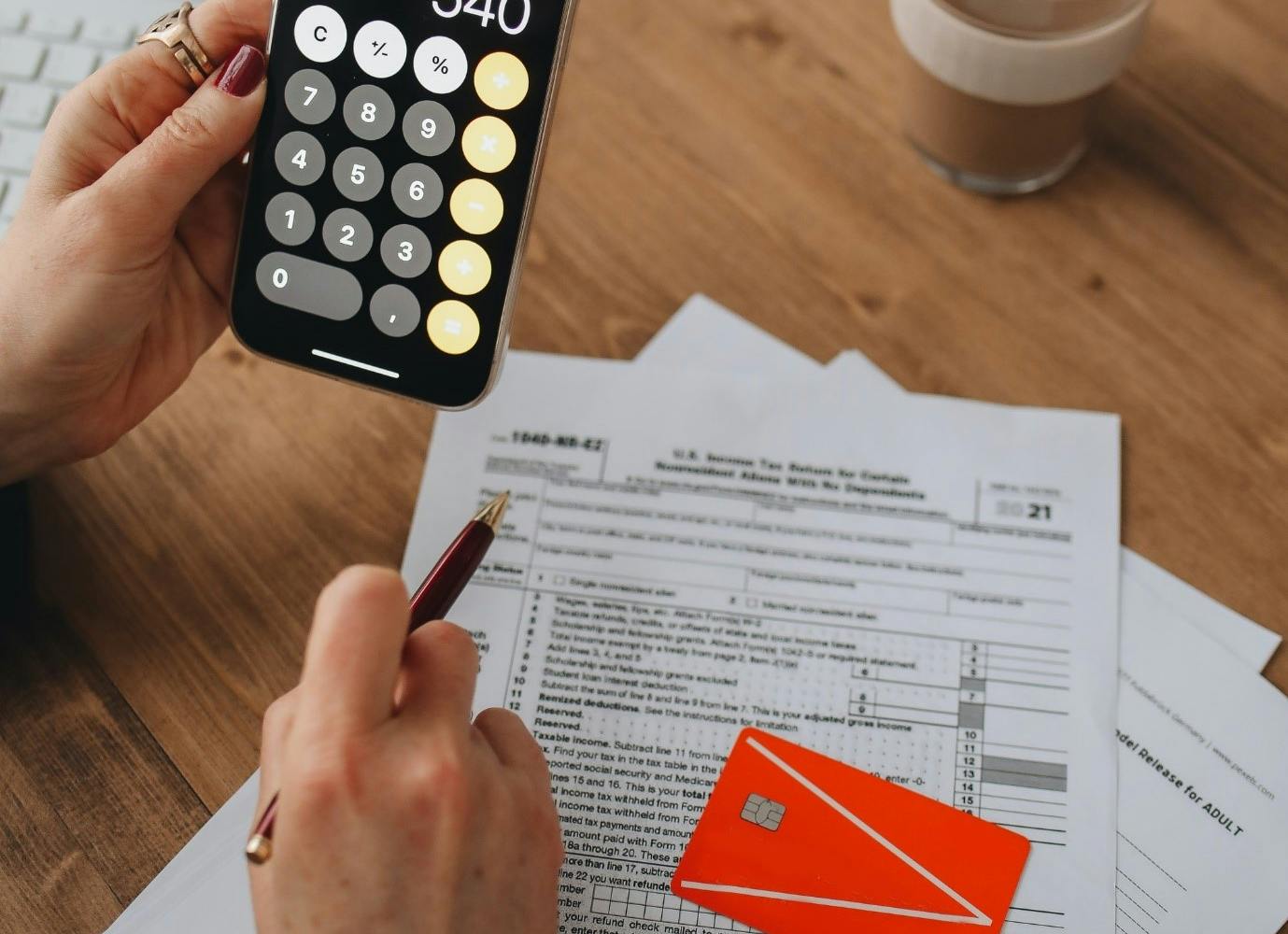 In the event that you don't pay your council tax, you will be charged with a Late Licensing Penalty (LLP) letter. You will initially be charged £80, but this can be brought down to £40 if you pay the charge within 40 days. There are serious consequences if you don't pay at all as the case will be referred to a debt collection agency.
An Out of Court Settlement (OCS) letter will be sent to anyone who is found operating or maintaining an untaxed vehicle without a SORN (Statutory Off Road Notification). The OCS is set at £30 + 1.5 times the rate of unpaid car tax.
If this is not paid, a magistrate's court may take the case and impose a fine of £1,000 or five times the amount charged (whichever is more).
If you are discovered operating or maintaining an untaxed vehicle on a public road while a SORN is in effect, the fine rises to £2,500. Both situations could result in the vehicle being clamped, in which case a £100 clamp release fee must be paid within the first 24 hours. The cost rises to £200 if the vehicle is removed, and a storage fee of £21 per day starts once the vehicle has been driven to the vehicle pound.
Find a tax-friendly car at findandfundmycar.com
Running a car can sometimes be expensive, with vehicle tax being just one of the many charges that come with owning a vehicle. Luckily, here at findandfundmycar.com we have a wide selection of cars, bikes and vans for you to choose from to fit your budget.