Sky-high insurance costs can bring you back down to earth when choosing your new car. As exciting as a brand-new motor fitted with the latest features can be, there's also the cost of insurance to consider. Understanding insurance cost and how it's decided can help you make a cost-effective car choice.
Insurance groups provide a decent indication of how hefty costs are likely to be. Groups range from 1 to 50, with cars fitting into groups based on factors such as security features and price when new. The lower the group, the lower the cost is the general rule of thumb. A low group number typically comes with affordable premiums.
Of course, considerations such as how long you've been driving can also raise your premium. For instance, new and young drivers are more susceptible to higher fees. Finding the cheapest cars to insure for young drivers typically boils down to those with smaller engines.
Whether you're looking for the cheapest cars to insure for young drivers, or lower premiums on sporty models, we've got you covered. Here, we look at 5 of the cheapest cars to insure* on the market today.
The 5 cheapest cars to insure
Skoda Fabia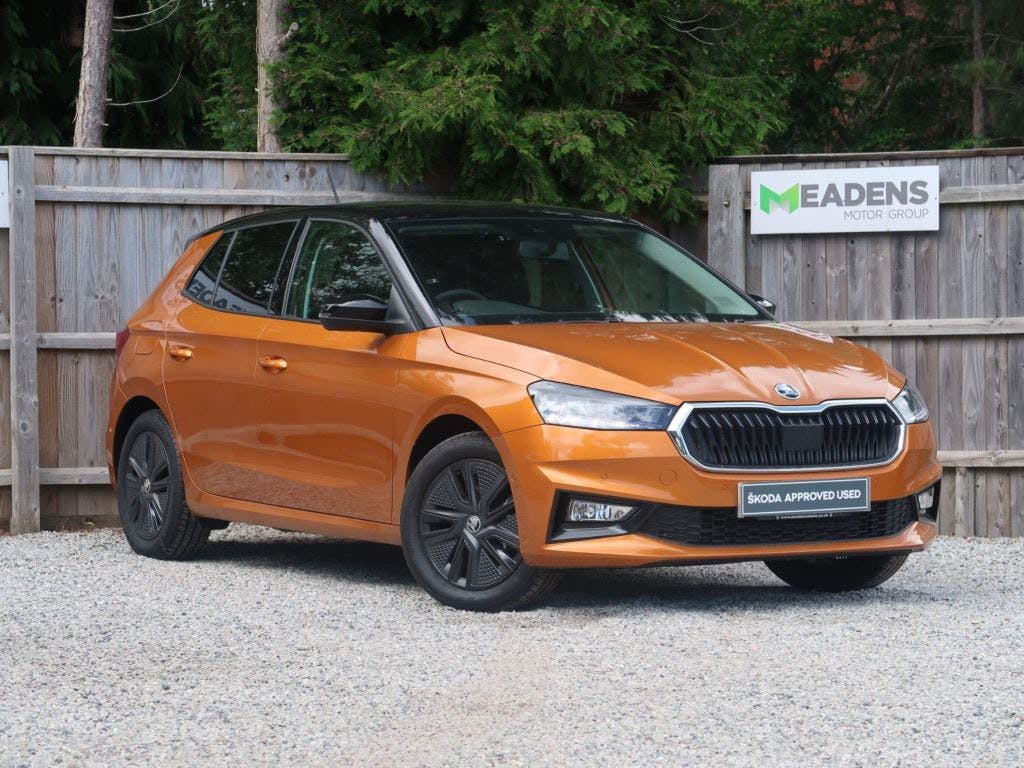 Source: Meadens Skoda
Cost of insurance: starting at £189*
One of the cheapest first cars to insure on the market, the 1 litre variation of the Skoda Fabia gets you from A to B without hitting the wallet too hard. Since its 1999 launch, 4.5 million Fabias have taken to the roads and it's easy to see why. This model combines affordability and a premium touch, resulting in a wildly popular car for young drivers.
While its non-turbo engine won't trouble any racetracks, its low ownership costs and smooth driving make it an appealing option for new drivers. The Fabia doesn't lack in features either, packed with mod-cons such as parking sensors and infotainment systems. Among the cheapest first cars to insure, this dependable model comes in with sub-£200 insurance. Overall, the Skoda Fabia is an affordable way to hit the road.
Have a look through our used Skoda Fabia listings and find yourself a deal today.
Renault Clio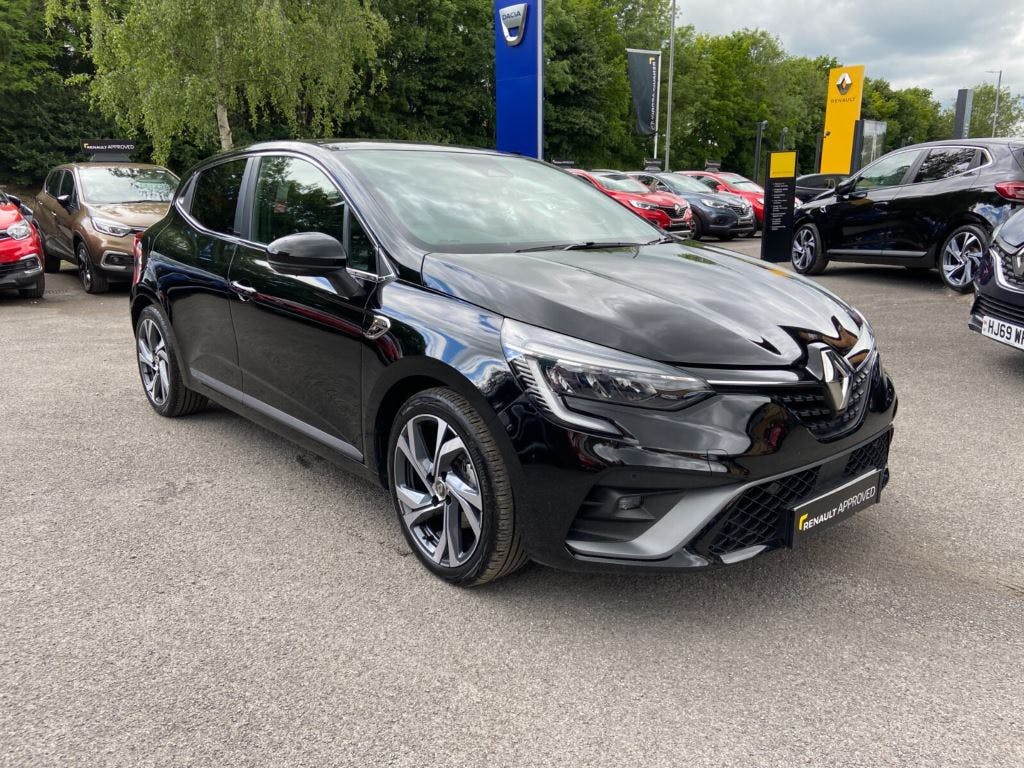 Source: Fish Brothers Renault
Cost of insurance : starting at £389*
A low-cost car of choice for many new drivers, it's perhaps unsurprising that the Renault Clio is also one of the best cars for insurance. One of the most cost-effective motors on the market, its Expression variation is in the lowly insurance group 3. This drives its insurance premium down to an attractively low figure for such a reliable car.
Engine size has a sizable impact on insurance premiums. The 1.2 litre Renault Clio Expression keeps costs low without sacrificing performance. This hatchback boasts reduced kerb weight which improves handling for a smoother drive. Costs are lowered further by the somewhat stripped back interior, favouring practicality over gizmos and gadgets. The car doesn't suffer for this, however, and offers superb value for money.
Think a used Renault Clio could be the right car for you? Check out our listings today.
Volkswagen Polo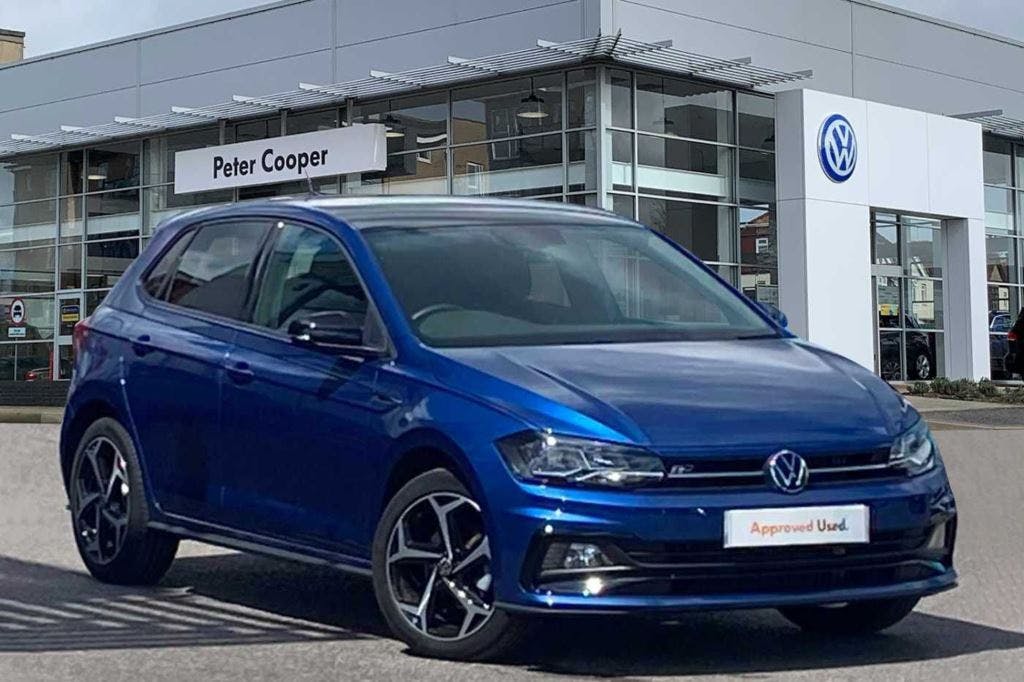 Source: Peter Cooper Shirley Road
Cost of insurance: starting at £218*
Gracing the roads for a staggering 47 years, this iconic Volkswagen model remains hugely popular. Its 1 litre model is an exceptionally cheap car to insure considering the roomy interior and dependable driving it offers. It's stood the test of time due to its value for money and consistency, with each generation capturing the imagination of drivers of all levels
The Volkswagen Polo sits in insurance group 1, making it an economical choice. As a small car, it's also a top choice for young and new drivers. The 1 litre model may be small and simple but it does pack a punch when it comes to pre-installed tech. If you're looking for a cheap to run car that doesn't cost a fortune to insure, the Volkswagen Polo fits the bill.
Pick up a bargain from our used Volkswagen Polo listings.
SEAT Ibiza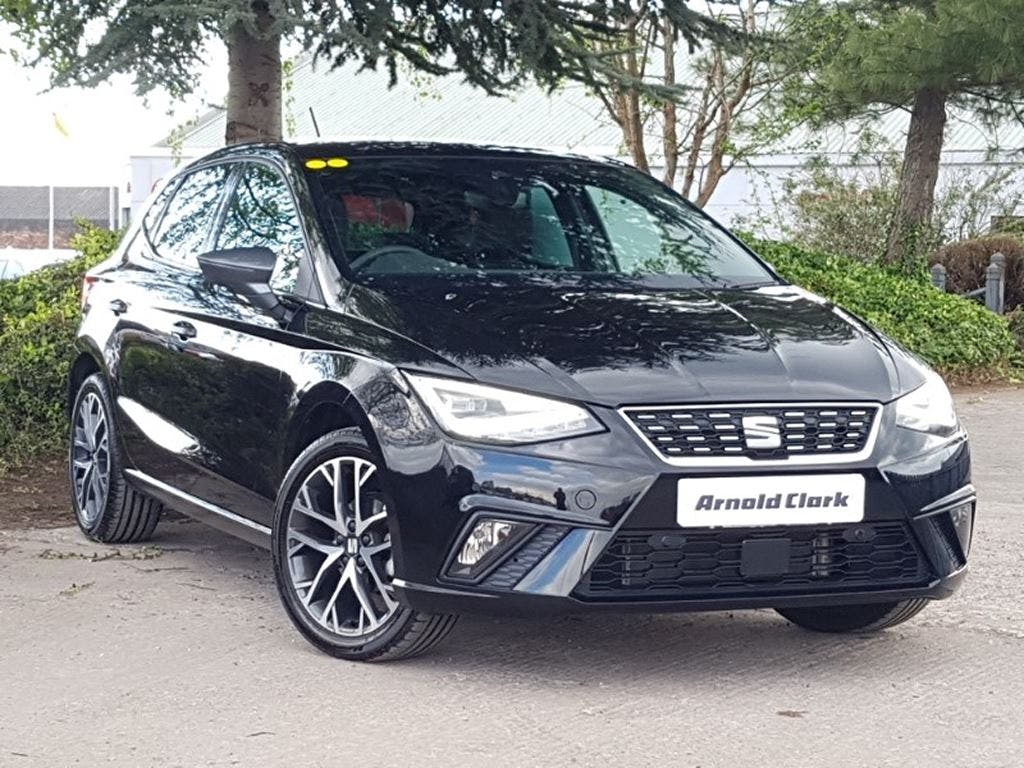 Source: Arnold Clark Vauxhall Stoke
Cost of insurance: starting at £206*
The Ibiza is among the most popular small cars that Seat has to offer, and with good reason. Its much-heralded handling suits town and country driving alike while its spacious interior exudes premium quality. And, perhaps most importantly, it's a dependable, affordable car for drivers of all levels.
The model starts in insurance group 2, rubbing shoulders with the cheapest cars to insure.  The Seat Ibiza is a visually appealing, modern-looking car with an array of benefits such as parking sensors and luxurious upholstery. Its low insurance premiums may be the biggest benefit of all, making it a top budget-friendly choice. 
Take to the road for less by checking out one of our used Seat Ibiza listings.
Mazda MX-5 RF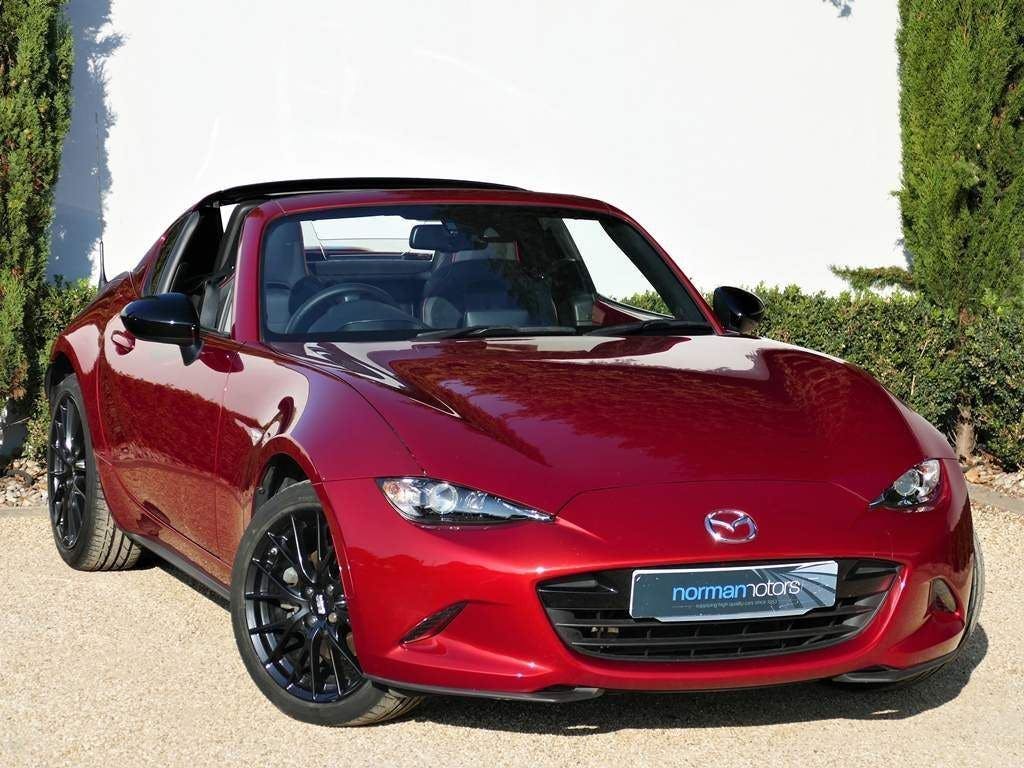 Source: Norman Motors Poole
Cost of insurance: starting at £488*
No list would be complete without a look at one of the cheapest sports cars to insure. Sports cars are roundly admired for their roaring engines and glamorous looks. But they're not exactly known for cheap insurance. Up steps the Mazda MX-5 RF.
A stunning, sporty vehicle, the MX-5 is all about fun driving. Not exactly rich in features, the model favours simplicity, offering a lightweight finish with comfortable steering. Rising to 62mph in a mere 7.4 seconds, the 2.0 litre model is nippy and powerful, although its 1.5 litre version is a similarly top option. The cost of insurance is kept down due to its simplicity and relatively modest power figure of 160hp.
Complete with a folding roof, the Mazda MX-5 has all the aesthetics of a premium sports car without the hefty insurance. One of the more surprisingly cheap cars to insure, the model is perfect for those with a need for speed on a budget.
For a bargain sports car, take a look at our used Mazda MX-5 listings.
Need help finding your next car?
Whichever model takes your fancy, you're certain to see something suitable here. Find the perfect used car for you today.
*Remember, insurance is based on individual circumstances so these are just guidance prices which may vary.