As owners, we like to think that our cars are unique. Little touches here and there can help us stand out from the crowd, especially if you follow popularity for your car purchases.
Car cloning is something that has, for some time now, been a real issue in the UK. If you're a victim, your vehicle could be seized, leaving you thousands of pounds out of pocket.  
Completing all the right checks before purchasing could save you a huge amount of hassle in the long run. Below, we'll detail what car cloning is, how to spot it, and how to avoid it.
what is car cloning?
Exactly as its name suggests, car cloning is when someone illegally takes a vehicle's identity, and uses it on another car. Most notably, it involves making copies of a car's number plate and vehicle identification number (VIN) and placing them on the new vehicle.
Cloned vehicles will often be used for criminal purposes, as they make it far more difficult to be identified by the police. By cloning a car that is fully insured, has had its MOT, and is clear of any offences, the illegal car looks perfectly legal on the road. Even when scanned by an ANPR camera, the illegal car would not show up as suspicious.
how to spot a cloned car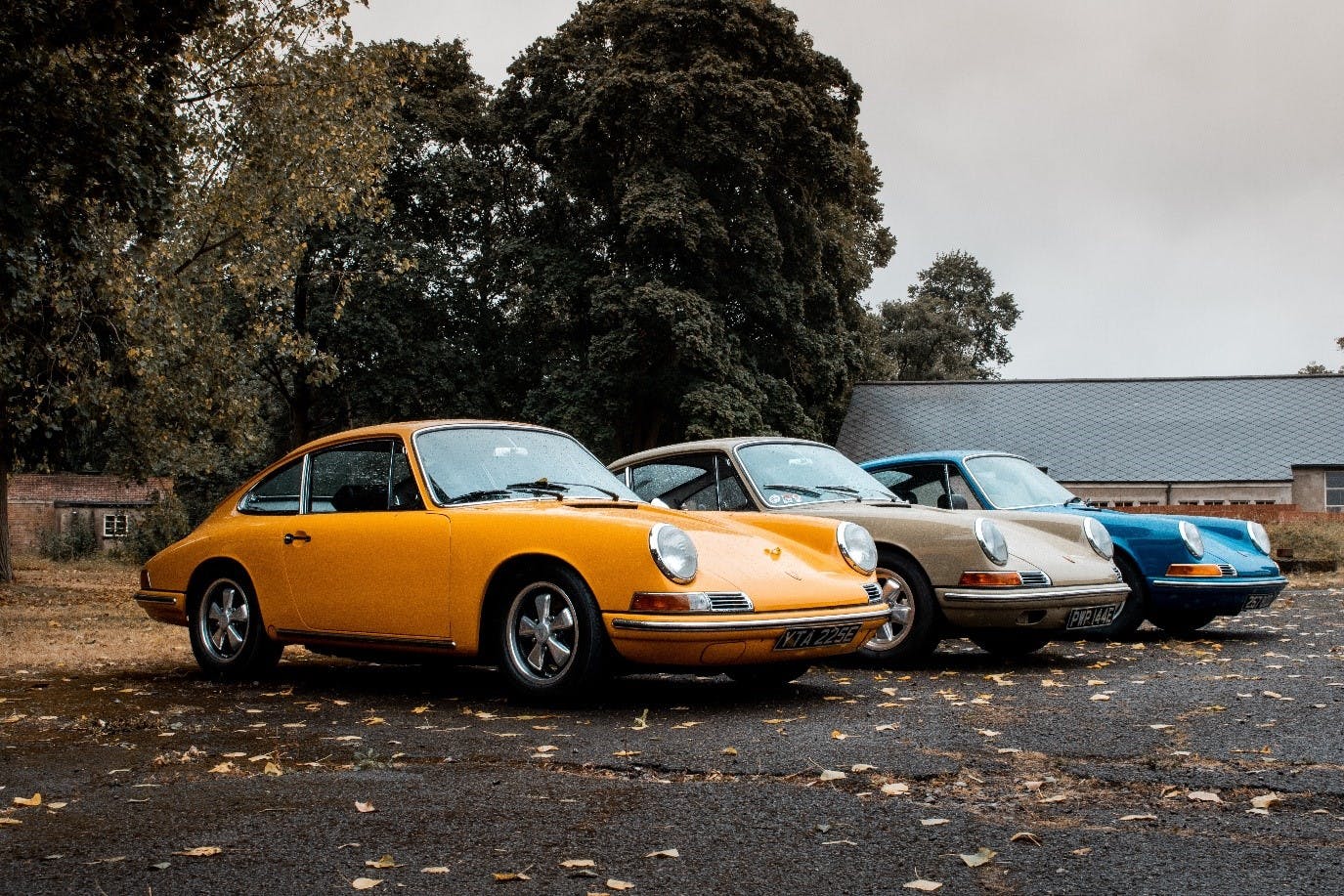 As mentioned above, clone cars are almost impossible to spot out on the road. However, there are a couple of ways that you might be able to tell if your own car has been cloned.
fines and tickets
If your car has been cloned, any offences committed by the new vehicle will be connected to the original. For example, if the clone car's driver commits a speeding offence, the fine will be sent to you, the original owner, who is legally recognised as the owner of that number plate. The same goes for parking tickets, or any other kind of road-related fine.
In some cases, a photo may be taken of the incident. If the car featured is not yours, and the driver is not yourself, it is likely your plate has been cloned.
incorrect MOT history
Sometimes, the driver of the vehicle with the cloned number plates will genuinely look after their car. If this is the case, they may even get it an MOT. However, an MOT on the illegal vehicle will show up on the original car's MOT history. If you notice your MOT dates are wrong, it might be from a cloned car.
missing license plates
If your car license plates are stolen, the likely motivation is to carry out cloning and other illegal activity. Therefore, if your plates mysteriously go missing, make sure to report this to the police and DVLA as soon as possible.  
how to check if a car has been cloned
Knowing how to spot a cloned car could save you a whole lot of headaches should you become suspicious of your vehicle's origins. The first thing you can do to check if your car has been cloned is to carry out a V5C check, or logbook check, on your number plate. You can do this by simply putting your number plate into an online checker.
Check that the VIN on the logbook matches your car's VIN – it's likely to be under the hood, below the windscreen, or on the driver's door, but you should check all over the car just in case. If the numbers don't match, or doesn't exist on your vehicle, it's possible that you may have been sold a clone car.
If you believe your car is a clone, or has been cloned, it's important that you notify the DVLA as soon as possible.
how do I avoid buying a cloned car?
As above, checking that all your car's VIN numbers match those in its V5C logbook should be the first step in ensuring the legitimacy of a vehicle. Make sure when viewing the car, you view it at the address in the logbook too, rather than a layby, service station, or anywhere else that might raise suspicion.
Pricing is another warning sign to look out for with cloned cars. If you've spotted a car priced significantly cheaper than its market value, you could be looking at a clone. This isn't always the case, as sometimes cars will be priced lower due to mechanical issues. However, if there are no visible signs of wear or damage; tread carefully.
Service histories are another valuable thing to watch for when buying used. Cloned cars are far less likely to have received any maintenance attention, instead preferring to piggyback off the MOT history of the cloned car instead. If a car you're looking at doesn't have a lick of service history, there's a chance that it could be cloned.
Read more: Full service history, explained
buy your next car from someone you trust
At findandfundmycar.com, we only supply cars from checked, tried, and trusted dealerships. With so many of them across the UK, start browsing our huge selection of used cars today to find the one that's right for you.