Overview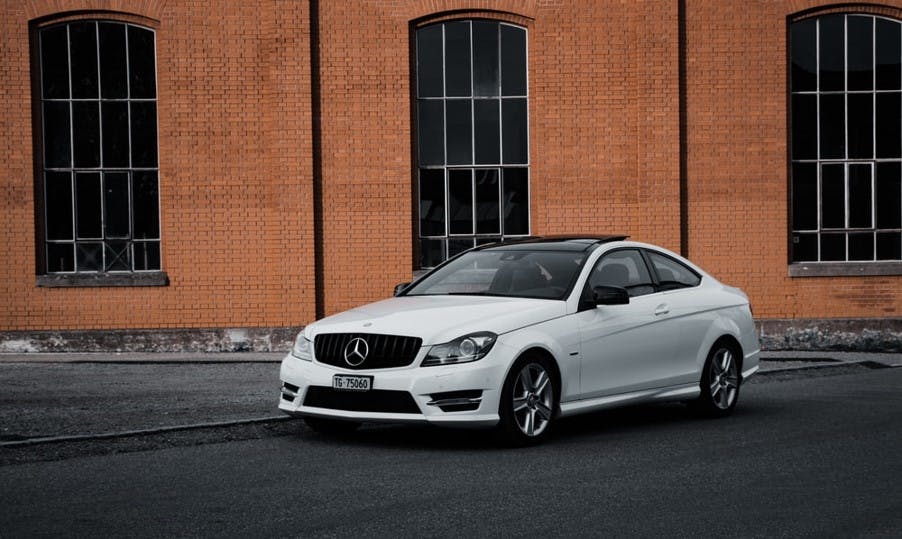 All forms of cars have pros and cons. While some may have more drawbacks than advantages, this simply isn't the case with coupe cars. Not only do they look classy and stand out on the road but they can also be an economical choice for daily driving.
Although prices can be very high, especially in new coupes, you can find great deals on second-hand models.
What is a coupe?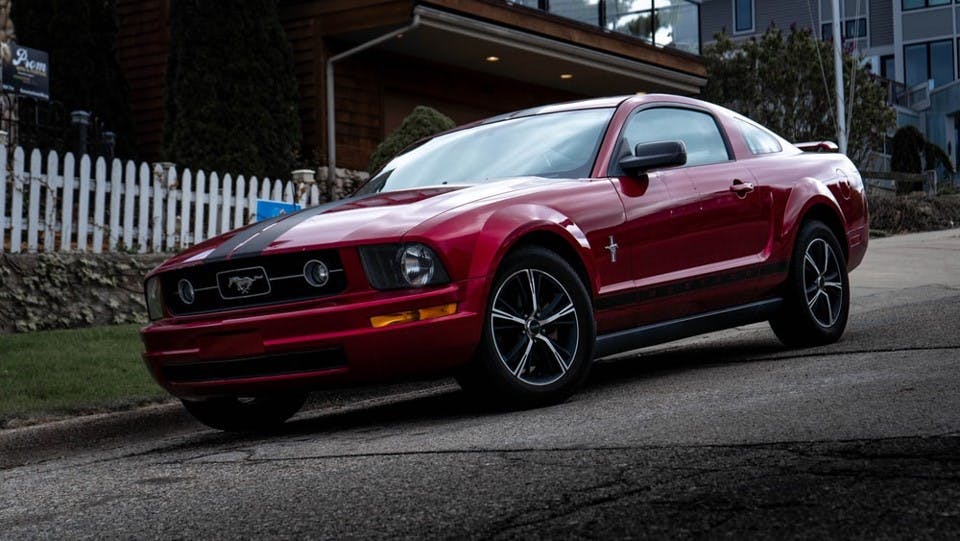 The definition of a coupe can change from one person to the next. There is somewhat of a variation between different manufacturers as to what a coupe really is.
Originally a French word, the coupe was first used to describe 19th-century carriages that had their rear-facing seats removed. With many coupes going for the sports car look and little space in the back, it's easy to see why the name stuck.
However, let's look at it from a general standpoint. Ask most motor experts and they will tell you that a coupe is a two-door, hard-top car. It has a roof that slopes aerodynamically at the rear giving it a sporty look.
This is where it gets tricky as some coupes are offered with four doors. However, these are rare outside German car brands.
Coupes vary in size but they're generally larger than superminis or city cars. However, most are smaller than the good old family saloon. We'll compare coupes and other types of cars in more detail below.
Compared to older versions of coupes, many modern models are a little smaller than hatchbacks. This goes for their height as well as their length. But if you choose a high-performance coupe such as the Mercedes-AMG C63 S Coupe, then the body will be noticeably wider than most other car bodies.
What are the stand-out features of a coupe?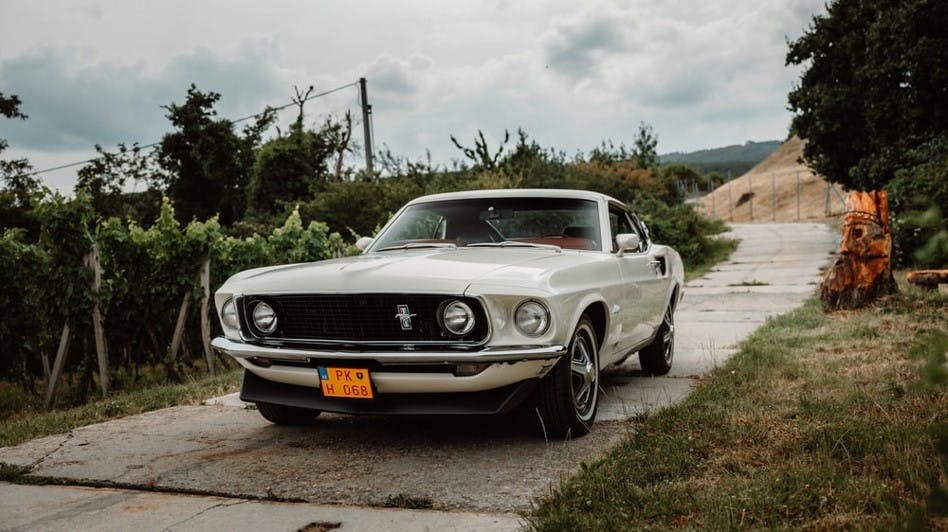 Just look at a coupe and you can see where it differs from other types of vehicles. Compare a coupe to some saloons and the difference is stark. However, some people find it hard to differentiate between various coupe models and certain saloons.
Take the spacious Mercedes CLS. This four-door coupe may be mistaken for a saloon with its sheer size and length. However, it has a more curved design than the E-class saloon and is more agile around corners.
Other manufacturers took notice of this design and followed suit. BMW followed with the 4 Series Gran Coupe which is a larger version of the standard 4 Series coupe. Although this has four doors, it has a hatchback boot making it into a five-door, sizeable motor.
Yes, there is a great range of coupes on the road. But what sets them apart from other cars?
Let's compare the saloon to a coupe.
A saloon has a three-box design. This means its engine, cabin and boot are all in separate spaces. Saloons generally have four doors too. A coupe is essentially a two-door version of a saloon.
Of course, there are cars like the Lexus RC and Audi TT Coupe that only exist as coupes so they can't be deemed to be a version of a saloon. But the main difference is that a coupe is smaller and sportier.
Let's compare a coupe to a hatchback. Hatchbacks tend to have a flat roof with a boxy, vertical rear-end. This is to maximise the boot and rear passenger's amount of space.
A coupe's roof usually slopes downwards and will taper to a sharper point at the end. This is to create a more aerodynamic and flowing design. Unfortunately, this can significantly impact the space behind the driver making coupes the less practical between the two.
Ultimately, drivers choose a coupe car because they look so appealing. You can't really put a price on the ability to turn heads when driving, and a coupe sells itself on style.
Different types of coupe cars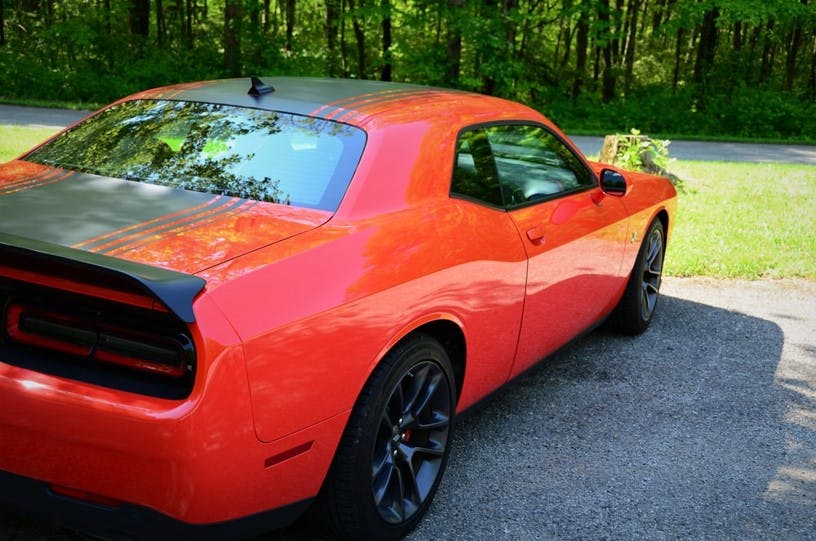 As we mentioned, not all coupes are the same. As well as the traditional two-door, sporty models, there a range of different types such as:
Hatchback coupes
Four and five-door coupes
SUV coupes
 Some manufacturers badge their three-door hatchbacks as coupe cars. These have two side doors and a large boot lid to easily get items in and out. Some examples include the Hyundai i20 coupe and Vauxhall's streamlined GTC coupe. The main selling point of these cars is their design. They are made to look more stylish than five-door hatchbacks but still have some of practicality on offer.
Examples of some five-door coupes are the exquisite Audi A5 Sportback and A7 Sportback cars. Not only is there enough room to fit your family and friends in there but they have a super sporty design that appeals to those who value speed and performance.
Then we have the SUV coupes. This unlikely combination of the two vehicle types offers high driving positions and a rugged build. You can feel like you're driving an easy-going coupe in the solid cabin of an SUV. Ever since the first SUV coupe appeared, the BMW X6, these cars have been extremely popular. Today, Mercedes offers versions of their own with the GLC and GLE SUV coupes. And, of course, BMW didn't miss the boat with their X4 and X6 models.
Search our dealers today to find a great deal on a range of coupe cars.