If you regularly need to haul large items from one place to the next, then a pickup truck may well be the ideal vehicle for you. With a wide range of pickup truck sizes to choose from, there is something out there to suit everyone.
Overview
Consider what you need from your vehicle before rushing in and buying your next model. Find out more about pick up trucks below to see if they are right for you.
What is a pick up truck?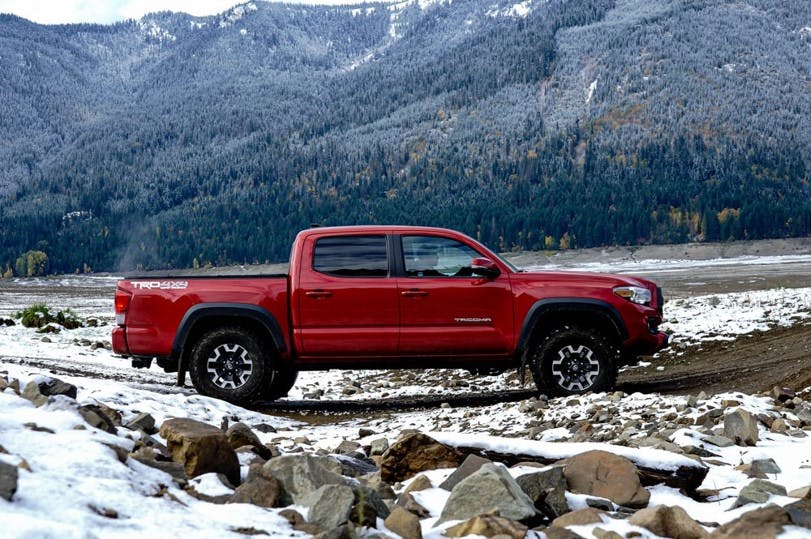 If you're looking for a strong vehicle, you're in the right place by thinking of a pickup truck. Many modern pickups can act as both a workhorse and as family transport. Designs have improved over the years to make these cars more stylish and easier to drive.
There is a wide range of pickups available though all are currently powered by diesel engines. Some are as well-equipped and luxurious as modern-day SUVs while others remain focused on work orientated tasks.
In general, a pickup truck is simply designed. Most have an open back that can hold large items if necessary. These can include anything from luggage to tree trunks. And they are easy to clean to return the space to its former glory.
These light motor vehicles have an enclosed cab in the front and the aforementioned cargo area in the back. Unlike a regular passenger car, this flatbed cargo space has an open top but you can get coverings to protect your items from the weather and potential thieves.
Most pickup trucks have rigid vertical sides with a rear gate on the flatbed that opens outwardly for easy loading and unloading.
Types of pickup trucks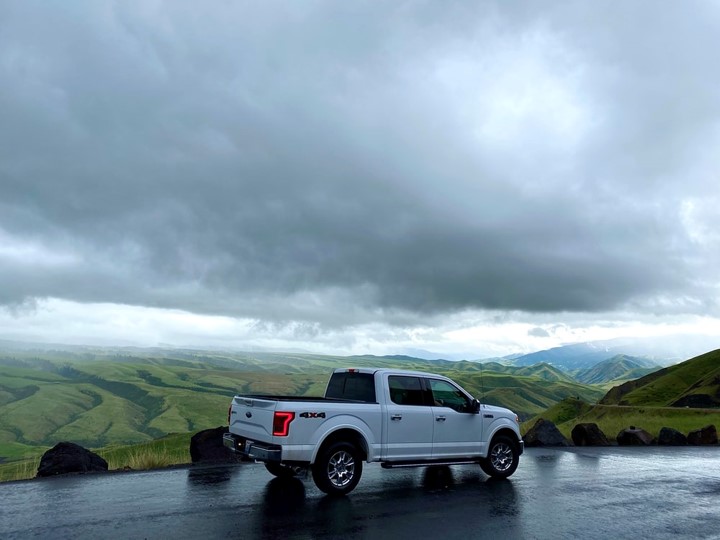 If you're considering buying a pickup truck, it is handy to know the different types available. The main types of pickup trucks available are:
 Full-sized pickup trucks
Midsize pickup trucks
Heavy-duty pickup trucks
Compact/mini/coupe pickup trucks
Electric pickup trucks
Hybrid pickup trucks
Luxury pickup trucks
Full-sized - These are the ones that give you the most space, both inside and outside. These durable workhorses are capable of extremes. They ride higher off the ground and in the majority of cases, full-sized trucks provide you with all-wheel drive or 4WD capabilities. In other words, these monsters allow you to go where you want when you want.
Midsize - If you want to hit that sweet spot between hauling heavy loads and generating a great deal of power in a small package, then midsize pickup trucks are the answer. They may not meet the heights of a full-sized pickup but they never promise to do so. But these motors can promise you reliability for everyday use. They are ideal for towing and offer a high payload. And don't worry about parking. These are easier to park inside garages.
Heavy-duty - These are the giants of the pickup trucks. Full-sized 1 tonne trucks are here to make your life easier and meet any challenge you want to give. The latest models feature more spacious capacities and combine a wide range of modern-day comforts such as climate-controlled leather seating, Wi-Fi capabilities and custom design packages.
Compact/mini/coupe - Mini by name but not by nature. These are more like midsize trucks with almost full-sized proportions. Toyota and Ford trucks have been widely popular within this group over many years for their ease of driving and storage capabilities.
Electric - There are not many electric pickup trucks on the market due to very expensive battery costs. However, manufacturers seem to be taking a keener interest in these models so keep an eye out for more coming soon.
Hybrid cars - Nothing beats the fuel efficiency of a hybrid engine. This is why so many drivers are making the switch. However, this isn't so true for pickup trucks. Hybrid pickups are still in short supply and are fairly expensive. But, as with electric pickups, the market may soon see a range of hybrid pickup trucks.
Luxury - Just because you need a pickup truck doesn't mean you have to scrap your idea of style. You can integrate the best features from higher-end cars into pickup trucks to make your driving experience that much better. This includes high-grade upholstery, connectivity features and much more. Just be prepared to spend more on these types of models.