Convertibles are the true essence of style,conjuring up images of long coastal roads on a hot summer's day. The weather isn't always at its best in the UK but when it is, there is no better way of enjoying the sun's rays than with the roof down.
Overview
As with all vehicles, there are pros and cons to owning a convertible. However, this class of car is wholly unique. Having the option to take the roof down and enjoy a summer's evening warmth on your neck is something other cars just can't offer.
So, turn up the radio hit the road and let the sun beam down on you as people look on in awe as you drive past in your convertible.
What is a convertible car?
A convertible is any car that features a retractable roof. This means the roof can be folded down and removed partially or entirely.
The roof can be either folded via electronic or manual control. Alternatively, the top roof panel can be removed and stored in a compartment within the car. This is one of the most useful features in the UK where the sun is shining one moment before rain returns in all its glory.
The best thing about convertibles is that the driver and passengers can enjoy open-top driving when the mood takes them. Or they can put the roof back up when it's not quite warm enough. Either way, convertibles offer style and luxury options like no other car.
Features of a convertible car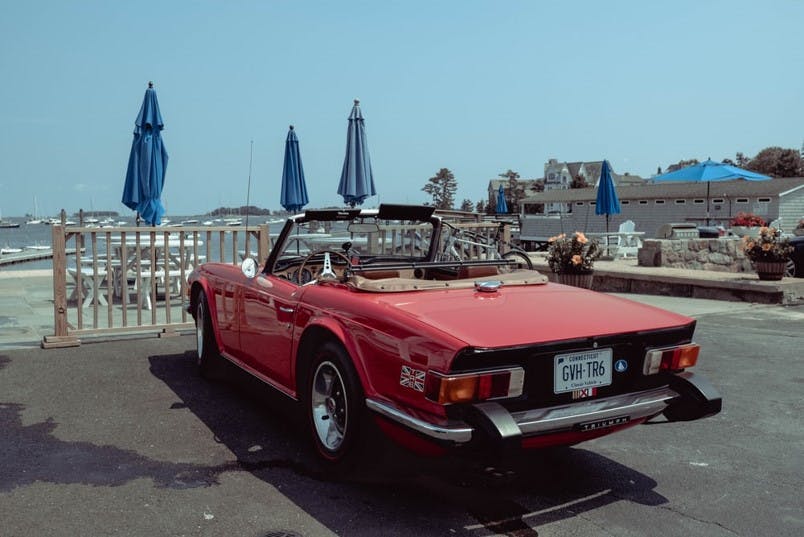 Convertibles boast several features that are not seen in other cars. When we consider their retractable roofs, there are a few types:
Soft tops
Detachable hardtop
Retractable hardtop
Soft tops generally come in a few materials such as cotton canvas in earlier models and cloth-based material that is now more prevalent.
Detachable hardtops are the kind you store in your boot or certain compartment. Examples that have these kinds of roofs are the Porsche Boxster and the Mazda MX-5.
Retractable hardtops, also known as a "coupe convertible", are automatically operated and are self-stored. In other words, these retract down and fit into an opening whilst still being attached to the car. These generally have the most benefits such as improved climate control and better security. However, the mechanics of these roofs can be quite complex which cost quite a lot if any problems occur.
Other common design features in convertibles include:
A tonneau cover
A wind blocker
A rear window
Various safety features
Folding textile convertible tops (soft tops) do not always hide the internal mechanisms. These can be exposed to the elements and can quickly become damaged from sun exposure. A tonneau cover is the solution to this problem.
A wind blocker minimises the amount of noise and constant rushing air that reaches the occupants of the vehicle. Wind blockers can reduce decibels by a considerable amount making the driving experience more enjoyable.
While all cars have a rear window, a convertible differs. The rear window is usually part of the roof assembly. On a soft top, this window is often made from plastic but more recent convertibles have used glass for a more sturdy and reliable design.
How to buy the right convertible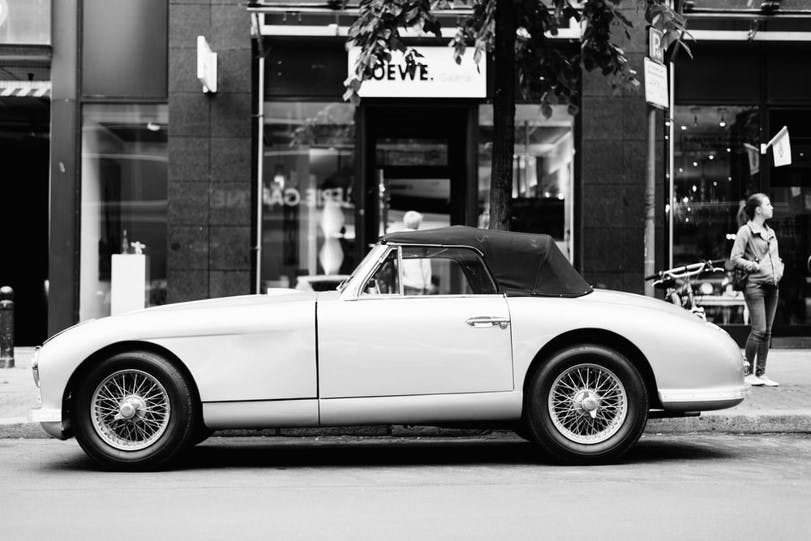 You should bear in mind that owning a convertible is not always the practical option. Sure, they look stylish and feel wonderful as you drive along on a summer's day but if you want tonnes of space, other cars may be a better option.
While style is an important factor to consider when buying a convertible (and you are spoilt for choice with elegant convertibles), other factors should also be considered.
Soft-top or Hardtop?
It's important to decide whether you want a softtop or a hardtop. Soft tops are generally less expensive and weigh a lot less than their hardtop counterparts. They're also cheaper to fix if any issues occur. However, the fabric top may be less secure than a hardtop making it an easier target for thieves. Fabric doesn't provide as much insulation either and can be noisier to drive.
Hardtops look sleeker and block out more noise from the road. But space is often reduced in the boot area to accommodate the roof as it rolls down. This can affect the overall acceleration of the car.
Manual or Automatic?
Consider whether you want a manual or automatic roof. Many older models require you to manually wind the roof down while modern types allow you to just press a button. The design differs from car to car but some can be tricky to manually operate. The last thing you want is to spend thousands on a convertible only to find its roof is difficult to remove.
Used or New?
Lastly, think about whether you want a used or new car. Many older convertibles will be cheaper but will not offer the same level of technology and accessories.
There are also finance options to consider as well as buying a convertible outright with a dealership. If you can't afford to buy it outright at the moment, paying in instalments may be the right option.
Write up a checklist when buying a convertible and tick it off as you go through it. With careful consideration and thought, you may find your perfect convertible today with us.